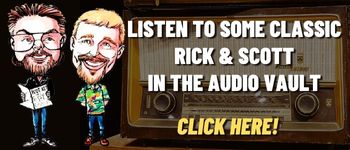 A quick look at Today in History, check out some Celebrity Birthdays, and find out what Days of the Year to celebrate.
TODAY IN HISTORY:
1307 – William Tell shot an apple off his son's head.
1820 – Captain Nathaniel Palmer became the first American to sight the continent of Antarctica.
1865 – Samuel L. Clemens published "The Celebrated Jumping Frog of Calaveras County" under the pen name "Mark Twain" in the New York "Saturday Press."
1872 – Susan B. Anthony and 14 other women were arrested for illegal voting in the U.S. Presidential election.
1883 – U.S. and Canadian railroads adopted five standard continental time zones to end the confusion of thousands of local times.
1903 – The U.S. and Panama signed a treaty that granted the U.S. rights to build the Panama Canal.
1928 – The first successful animated cartoon with sound premiered in New York, NY. It was Walt Disney's "Steamboat Willie," starring Mickey Mouse. This is considered by the Disney Corporation to be Mickey's birthday.
1963 – The first push-button telephone went into service.
1966 – Roman Catholic bishops in the U.S. rescind the church rule against eating meat on Fridays.
1969 – Apollo 12 astronauts Charles "Pete" Conrad, Jr., and Alan L. Bean landed on the lunar surface during the second manned mission to the Moon.
1978 – In Jonestown, Guyana, Jim Jones led his Peoples Temple to a mass murder-suicide by drinking cyanide laced Kool-Aid. 918 people died in all, 909 of them in Jonestown, including over 270 children. Congressman Leo Ryan was murdered by members of the Peoples Temple hours earlier.
1980 – The first episode of the TV show "Barbara Mandrell and The Mandrell Sisters" debuted on NBC. Guest stars were Dolly Parton and John Schneider.
1983 – The classic holiday movie, "A Christmas Story", premiered in theaters.
1985 – Elmo made his debut in the premiere of the 17th season of PBS's "Sesame Street".
1987 – The U.S. Congress issued the Iran-Contra Affair report. The report said that President Ronald Reagan bore "ultimate responsibility" for wrongdoing by his aides.
1987 – CBS Inc. announced it had agreed to sell its record division to Sony Corp. for about $2 billion.
1988 – The animated Universal movie "The Land Before Time" premiered in theaters.
1988 – President Ronald Reagan signed major legislation providing the death penalty for drug traffickers who kill.
1993 – American Airlines flight attendants went on strike. The strike ended 4 days later.
1993 – The North American Free Trade Agreement (NAFTA) was approved by the House of Representatives.
1997 – First Union Corp. announced its purchase of CoreStates Financial Corp. for $16.1 billion. To date it was the largest banking deal in U.S. history.
1998 – The animated television series, "The Powerpuff Girls", debuted.
1999 – 12 people were killed and 28 injured when a huge ceremonial bonfire being constructed at Texas A&M University collapsed.
2001 – Nintendo released the GameCube home video game console in the United States.
2004 – The $165 million Bill Clinton Presidential Library opened in Little Rock, AR.
2011 – Regis Philbin appeared on his farewell episode of "Live! with Regis and Kelly". After more then 28 years, Philbin, had logged more than 17,000 hours on television in a career that dates back to the 1960s
2013 – NASA launched the MAVEN probe to Mars.
BIRTHDAYS:
Brenda Vaccaro – 84 years old (1939) – Actress ("Midnight Cowboy", "Once Is Not Enough", "Airport '77", "Capricorn One", "The Pride of Jesse Hallam", "Supergirl", "The Mirror Has Two Faces", "Heart of Midnight", "Zorro, The Gay Blade", "House by the Lake")
Linda Evans – 81 years old (1942) – Actress (TV's "Dynasty", "The Big Valley")
Susan Sullivan – 81 years old (1942) – (TV's "Another World", "It's a Living", "Falcon Crest", "Dharma & Greg", "Castle")
Mike Carabello – 76 years old (1947) – Drummer (Santana)
Jameson Parker – 76 years old (1947) – Actor (TV's "Simon and Simon", "JAG")
Andrea Marcovicci – 75 years old (1948) – Actress (TV's "Love is a Many Splendored Thing", "Hill Street Blues", "Scarecrow and Mrs. King", "Kojak", "The Incredible Hulk", "Friends and Lovers", "Trapper John, M.D.", "Berrenger's, movies "The Front", "The Concorde…Airport '79", "Spacehunter: Adventures in the Forbidden Zone", "Jack the Bear")
Herman Rarebell – 74 years old (1949) – Drummer (The Scorpions)
Delroy Lindo – 71 years old (1952) – Actor ("Heist", "Romeo Must Die", "The Cider House Rules", "Get Shorty", "Clockers", "Crooklyn", TV's "Kidnapped")
Kevin Nealon – 70 years old (1953) – Actor, comedian (TV's "Saturday Night Live," "Weeds", movie "The Wedding Singer")
Elizabeth Perkins – 63 years old (1960) – Actress (TV's "Weeds", movies "Must Love Dogs", "The Flintstones", "Big", "About Last Night")
Kim Wilde – 63 years old (1960) – Singer ("Kids in America", "You Keep Me Hangin' On")
Kirk Hammett – 61 years old (1962) – Guitarist (Metallica)
Owen Wilson – 55 years old (1968) – Actor ("Shanghai Noon," "Wedding Crashers," "Marley & Me", "Meet the Parents")
Duncan Sheik – 54 years old (1969) – Singer ("Barely Breathing")
Mike Epps – 53 years old (1970) – Actor, comedian ("The Hangover", "Resident Evil: Extinction", "The Fighting Temptations", "Friday After Next", "All About the Benjamins", "Next Friday")
Peta Wilson – 53 years old (1970) – Actress (TV's "La Femme Nikita", movie "League of Extraordinary Gentlemen")
Chloë Sevigny – 49 years old (1974) – Actress ("Zodiac", "American Psycho", "Boys Don't Cry", "Brown Bunny", HBO's "Big Love")
Nasim Pedrad – 42 years old (1981) – Actress, comedian (TV's "Saturday Night Live")
TODAY IS:
International Stand Up To Bullying Day
For additional information check out websites like: www.on-this-day.com, www.born-today.com, www.famousbirthdays.com, www.daysoftheyear.com, and www.nationaldaycalendar.com.