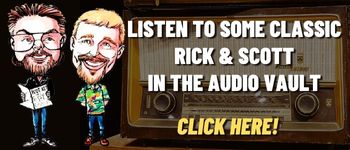 A quick look at Today in History, check out some Celebrity Birthdays, and find out what Days of the Year to celebrate.
TODAY IN HISTORY:
1850 – The first life insurance policy for a woman was issued to 36 year old Carolyn Ingraham in Madison, NJ.
1863 – While dedicating a national cemetery at the site of the Civil War battlefield in Pennsylvania, President Abraham Lincoln delivered his Gettysburg Address.
1893 – The first color supplement in a newspaper was published in the Sunday New York World.
1895 – Frederick E. Blaisdell patented the "paper pencil".
1916 – Samuel Goldwyn and Edgar Selwyn establish Goldwyn Pictures.
1928 – "Time" magazine presented its cover in color for the first time. The subject was Japanese Emperor Hirohito.
1954 – The Garden State Parkway in New Jersey installed two automatic toll collectors.
1959 – Ford Motor Co. announced it was ending the production of the ill-fated Edsel.
1959 – The animated TV series "The Adventures of Rocky and Bullwinkle and Friends" aired it's first episode on ABC.
1969 – Apollo 12 astronauts Pete Conrad and Alan Bean landed at Oceanus Procellarum (the "Ocean of Storms") and became the third and fourth humans to walk on the Moon.
1975 – The movie "One Flew Over the Cuckoo's Nest", based on a 1962 novel  by Ken Kesey, premiered in theaters. It starred Jack Nicholson as Randle McMurphy, a new patient at a mental institution.
1979 – Nolan Ryan, of the Houston Astros, signed a four-year contract for $4.5 million. At the time, He became the highest paid player in major league baseball.
1981 – U.S. Steel agreed to pay $6.3 million for Marathon Oil.
1985 – In Geneva, President Ronald Reagan and Soviet Union leader Mikhail Gorbachev met for the first time.
1990 – Milli Vanilli was stripped of their Grammy Award because they did not sing on the "Girl You Know It's True" album. Session musicians had provided all the vocals.
1992 – The freshly restored Michigan Capital Building was re-opened. It was first built in 1879.
1993 – The U.S. Senate approved a sweeping $22.3 billion anti-crime measure.
1997 – Septuplets were born to Bobbi McCaughey in Carlisle, IA, . It was only the second known case where all seven were born alive.
1998 – The impeachment inquiry of President Bill Clinton began over his relationship with Monica Lewinsky.
1998 – Vincent van Gogh's "Portrait of the Artist Without Beard" sold at auction for more than $71 million.
1998 – Michelle Lee received a star on the Hollywood Walk of Fame.
1999 – The TV game show "Who Wants to be a Millionaire" had it's first big winner. John Carpenter won $1,000,000 and used his "Phone a Friend" lifeline just to call his dad to let him know he was going to win.
2001 – President George W. Bush signed the most comprehensive air security bill in U.S. history.
2002 – While in Berlin, Germany to receive a Lifetime Achievement award, Michael Jackson made worldwide headlines when he dangled nine-month-old son Prince out his hotel window for photographers.
2002 – The U.S. government completed its takeover of security at 424 airports nationwide.
2003 – Eight competing designs for a memorial to the victims of the September 11, 2001, terrorist attacks at the World Trade Center were unveiled. One design would be selected and constructed at the site of the World Trade Center.
2004 – It was the worst brawl in NBA history. Ron Artest was suspended for 86 games (the rest of the season) and Stephen Jackson was suspended for 30 games in what was called the "Malice at the Palace".
2004 – The movie "National Treasure" debuted in theaters.
2006 – Nintendo release their gaming console the "Wii".
2007 – The Amazon Kindle was first released.
2007 – Michael Vick, the disgraced Atlanta Falcons quarterback, turned himself in to authorities in Richmond, VA, to begin serving his sentence for dog fighting charges.
2007 – More than 14 months after Daniel Smith dropped dead of an alleged drug overdose in his mother Anna Nicole Smith's maternity room, the Bahamas finally launched its inquest into his death.
BIRTHDAYS:
Dick Cavett – 87 years old (1936) – TV host
Ted Turner – 85 years old (1938) – Founder of CNN and the Goodwill Games, owned the Atlanta Braves and operates a chain of restaurants.
Calvin Klein – 81 years old (1942) – Fashion designer
Robert Beltran – 70 years old (1953) – Actor ("Eating Raoul", TV's "Star Trek: Voyager")
Kathleen Quinlan – 69 years old (1954) – Actress ("I Never Promised You a Rose Garden", "Apollo 13", "Airport '77", "The Promise", "The Runner Stumbles", "Sunday Lovers", "Sunset", "Clara's Heart", "The Doors", "Breakdown", "Breach")
Ann Curry – 67 years old (1956) – TV news journalist
Glynnis O'Connor – 67 years old (1956) – Actress (TV's "Our Town", "Sons and Daughters", movies "Ode to Billy Joe", "Jeremy")
Terrence C. Carson – 65 years old (1958) – Actor (TV's "Living Single")
Allison Janney – 64 years old (1959) – Actress (TV's "Mom", "The West Wing", "Masters of Sex", movies "Juno", "Hairspray", "The Hours", "American Beauty")
Matt Sorum – 63 years old (1960) – Drummer (The Cult, Guns 'N' Roses)
Meg Ryan – 62 years old (1961) – Actress ("The Women", "Kate and Leopold", "Proof of Life", "City of Angels", "You've Got Mail", "French Kiss", "When a Man Loves a Woman", "Sleepless in Seattle", "When Harry Met Sally", "In the Cut")
Jodie Foster – 61 years old (1962) – Actress, director ("The Silence of the Lambs", "The Accused", "Nell", "Taxi Driver", "The Brave One", "Inside Man", "Flightplan", "The Panic Room", "Contact", "Freaky Friday", "Foxes", "Elysium", "Bugsy Malone")
Terry Farrell – 60 years old (1963) – Actress (TV's "Becker", "Star Trek: Deep Space Nine")
Jason Scott Lee – 57 years old (1966) – Actor ("Dragon: The Bruce Lee Story", "The Jungle Book")
Erika Alexander – 54 years old (1969) – Actress (TV's "Living Single", "The Cosby Show")
Tony Rich – 52 years old (1971) – Singer ("Nobody Knows"). Born in Detroit, MI.
Kerri Strug – 46 years old (1977) – Olympic gymnast
Adam Driver – 40 years old (1983) – Actor (TV's "Girls", movies "This Is Where I Leave You", "Star Wars Episode VII: The Force Awakens", "J. Edgar")
TODAY IS:
International Survivors of Suicide Loss Day
National Carbonated Beverage with Caffeine Day
For additional information check out websites like: www.on-this-day.com, www.born-today.com, www.famousbirthdays.com, www.daysoftheyear.com, and www.nationaldaycalendar.com.