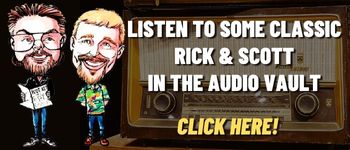 A quick look at Today in History, check out some Celebrity Birthdays, and find out what Days of the Year to celebrate.
TODAY IN HISTORY:
1835 – Henry Burden patented his horseshoe manufacturing machine.
1887 – Notre Dame lost its first ever football game to the University of Michigan 8-0.
1889 – The world's first jukebox was installed in the Palais Royale Saloon in San Francisco, CA.
1893 – The Detroit Baseball Company, a National League team from 1881-1888 joined the Western League (now the American League).
1924 – Edwin Hubble's discovery that the Andromeda "nebula" was actually another island galaxy far outside of our own Milky Way galaxy was first published in the New York Times.
1936 – "Life" magazine was reborn as a photo magazine and enjoyed instant success.
1945 – The U.S. wartime rationing of most foods ended.
1948 – Dr. Frank G. Back patented the "Zoomar" lens.
1946 – The Mound Metalcraft company changed its name to Tonka Toys Incorporated.
1953 – Pilot Felix Moncla and Lieutenant Robert Wilson disappeared while in pursuit of a mysterious craft over Lake Superior.
1958 – Husband and wife actors Ronald and Nancy Reagan appeared in the GE Theater television production "A Turkey for the President" on CBS.
1963 – The BBC broadcast the first episode of "An Unearthly Child", the first story from the first series of "Doctor Who", which is now the longest running science fiction drama.
1964 – In Fort Lauderdale, FL, the International Swimming Hall of Fame was founded.
1976 – Police arrested Jerry Lee Lewis outside the gates of Graceland, in Memphis, TN, after he showed up for the second time that night and made a scene by shouting, waving a pistol and demanding to see Elvis Presley.
1988 – The remake of "A Christmas Story" called "Scrooged", starring Bill Murray, premiered in theaters.
1991 – The Sacramento Kings ended the NBA's longest road losing streak at 43 games.
1992 – The first smartphone, the IBM Simon, was introduced at COMDEX in Las Vegas, NV.
1994 – The movie "Junior", starring Arnold Schwarzenegger, premiered in theaters.
1995 – Charles Rathbun, free-lance photographer, was booked in Hermosa Beach, CA, for investigation of murder in the disappearance of model Linda Sobek. He was later convicted.
1996 – Digital pets arrived when the Tomagotchi became available in stores.
1998 – Dennis Rodman filed for an annulment from Carmen Electra after just 9 days of marriage. The two were married on November 14, 1998.
1998 – The tobacco industry signed the biggest U.S. civil settlement. It was a $206 billion deal to resolve remaining state claims for treating sick smokers.
1998 – A U.S. federal judge rejected a Virginia county's effort to block pornography on library computer calling the attempt unconstitutional.
2004 – The "World of Warcraft" video game debuted.
2015 – Blue Origin's New Shepard space vehicle became the first rocket to successfully fly to space and then return to Earth for a controlled, vertical landing.
2016 – Disney's animated film, "Moana", premiered in theaters.
2019 – The last Sumatran rhinoceros in Malaysia, Imam, died, officially making the species extinct.
BIRTHDAYS:
Bruce Vilanch – 74 years old (1948) – Actor, comedian, writer (TV's "Hollywood Squares")
Bruce Hornsby – 68 years old (1954) – Singer, pianist
Maxwell Caulfield – 63 years old (1959) – Actor ("Grease 2", "Empire Records", TV's "Dynasty", "The Colbys")
John Henton – 62 years old (1960) – Actor (TV's "The Hughleys")
Robin Roberts – 62 years old (1960) – TV host/newscaster (TV's "Good Morning America")
Salli Richardson – 55 years old (1967) – Actress ("Antwone Fisher", "Once Upon a Time…When We Were Colored", TV's "Stitches", "Eureka", "Family Law")
Kelly Brook – 43 years old (1979) – Actress ("Survival Island", "Piranha 3D", "School for Seduction", TV's "One Big Happy")
Lucas Grabeel – 38 years old (1984) – Actor, singer ("High School Musical" 1, 2 and 3, "Halloweentown High", "Return to Halloweentown")
Nicole "Snooki" Polizzi – 35 years old (1987) – TV personality (TV's "Jersey Shore")
Miley Ray Cyrus – 30 years old (1992) – Actress, singer (TV's "Hannah Montana", movies "The Last Song", "Bolt")
TODAY IS:
For additional information check out websites like: www.on-this-day.com, www.born-today.com, www.famousbirthdays.com, www.daysoftheyear.com, and www.nationaldaycalendar.com.