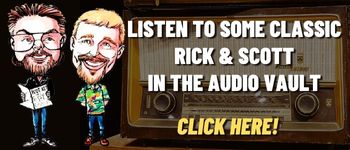 A quick look at Today in History, check out some Celebrity Birthdays, and find out what Days of the Year to celebrate.
TODAY IN HISTORY:
1895 – The first American automobile race took place over the 54 miles from Chicago's Jackson Park to Evanston, IL. Frank Duryea won in approximately 10 hours.
1907 – In Haverhill, MA, scrap-metal dealer Louis B. Mayer opened his first movie theater.
1914 – The New York Stock Exchange re-opened bond trading following a war-induced closure in July.
1922 – Capt. Cyril Turner of the Royal Air Force gave the first public exhibition of skywriting. He spelled out, "Hello USA. Call Vanderbilt 7200" over Times Square in New York, NY.
1925 – The Grand Ole Opry began broadcasting in Nashville, TN, as the "WSM Barn Dance" on radio station WSM.
1934 – Bank robber "Baby Face" Nelson was killed by FBI agents near Barrington, IL.
1953 – New York, NY, began 11 days without newspapers due to a strike of photoengravers.
1963 – President Lyndon B. Johnson announced that Cape Canaveral would be renamed Cape Kennedy in honor of President John F. Kennedy. The name was changed back to Cape Canaveral in 1973 by a local vote of residents.
1964 – The U.S. launched the space probe Mariner IV from Cape Kennedy on a course set for Mars.
1975 – Two of TV's longest running soap operas, "The Edge of Night" and "As the World Turns", were presented live for the last time.
1979 – Air New Zealand Flight 901, a DC-10 sightseeing flight over Antarctica, crashed into Mount Erebus, killing all 257 people on board.
1983 – The Space Shuttle Columbia took off with the STS-9 Spacelab in its cargo bay.
1985 – Sportscaster Ahmad Rashad proposed to actress Phylicia Ayers-Allen, co-star of TV's "The Cosby Show", during halftime of a Detroit Lions/New York Jets football game. They married two weeks later.
1989 – Romanian gymnast Nadia Comaneci arrived in New York, NY, after escaping her homeland through Hungary.
1990 – Margaret Thatcher resigned as Prime Minister of Britain.
1994 – Jeffrey Dahmer, a convicted serial killer, was clubbed to death in a Wisconsin prison by a fellow inmate.
1995 – President Bill Clinton signed a $6 billion road bill that ended the federal 55 mph speed limit.
1997 – MTV's animated TV series "Beevis and Butthead" aired its final episode.
2007 – O.J. Simpson pleaded not guilty to charges of trying to hold up a pair of sports memorabilia dealers in a Las Vegas, NV, hotel room in September.
2010 – WikiLeaks released to the public more than 250,000 U.S. diplomatic documents. About 100,000 were marked "secret" or "confidential."
2012 – In New York, NY, it was a quiet day. There was not a single report of a person being shot, stabbed or subject to other sorts of violent crime for the first time in memory.
BIRTHDAYS:
Berry Gordy Jr. – 93 years old (1929) – Founder of Mowtown Records (Many of the label's stars like The Supremes, The Four Tops, The Temptations, The Jackson 5, Martha & the Vandellas, Marvin Gaye and Stevie Wonder have joined him in the Rock and Roll Hall of Fame). Born in Detroit, MI.
Gary Hart – 86 years old (1936) – Politician
Randy Newman – 79 years old (1943) – Singer, songwriter ("If I Didn't Have You", many Pixar soundtracks. Was inducted into the Rock and Roll Hall of Fame in 2013)
Joe Dante – 76 years old (1946) – Director ("Gremlins", "Piranha","The Howling", "Explorers", "Innerspace", "The 'Burbs", "Gremlins 2: The New Batch", "Matinee", "Small Soldiers", "Looney Tunes: Back in Action")
Beeb Birtles – 74 years old (1948) – Singer, guitarist (The Little River Band)
Paul Shaffer – 73 years old (1949) – Bandleader ("Late Show With David Letterman")
Ed Harris – 72 years old (1950) – Actor ("The Rock", "Nixon", "Pollock", "Apollo 13", "The Truman Show", "The Hours", "Charting Beethoven", "A History of Violence", "Radio", "A Beautiful Mind", "Buffalo Soldiers", "The Right Stuff")
S. Epatha Merkerson – 70 years old (1952) – Actress (TV's "Law and Order", "Black Snake Moan", "Terminator 2: Judgment Day", "Radio", "Lincoln"). Born in Saginaw, MI.
Judd Nelson – 63 years old (1959) – Actor ("The Breakfast Club," "St. Elmo's Fire," "Making the Grade", "New Jack City", TV's "Suddenly Susan")
Matt Cameron – 60 years old (1962) – Drummer (Pearl Jam, Soundgarden)
Jon Stewart – 60 years old (1962) – Actor, comedian, TV host (TV's "The Daily Show")
Mary Elizabeth Winstead – 38 years old (1984) – Actress ("Live Free or Die Hard", "A Good Day to Die Hard", "Abraham Lincoln Vampire Hunter", "Scott Pilgrim vs. the World", "Grindhouse", "Final Destination 3")
Scarlett Pomers – 34 years old (1988) – Actress (TV's "Reba", "Star Trek: Voyager")
TODAY IS:
For additional information check out websites like: www.on-this-day.com, www.born-today.com, www.famousbirthdays.com, www.daysoftheyear.com, and www.nationaldaycalendar.com.