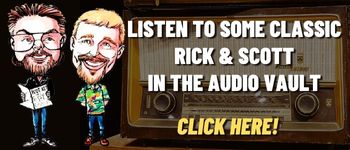 A quick look at Today in History, check out some Celebrity Birthdays, and find out what Days of the Year to celebrate.
TODAY IN HISTORY:
1760 – The French surrendered Michigan to the British.
1847 – Michigan's first telegraph line was completed along the Michigan Central railroad tracks between Detroit and Ypsilanti.
1877 – Thomas Edison demonstrated his phonograph for the first time.
1892 – Almon Brown Strowger was issued a patent for the rotary dial.
1929 – The first airplane flight over the South Pole was made by U.S. Navy Lt. Comdr. Richard E. Byrd.
1959 – The Grammy Awards aired on NBC TV for the first time.
1961 – The Mercury-Atlas 5 spacecraft was launched by the United States with Enos the chimp on board. The craft orbited the earth twice before landing off Puerto Rico.
1963 – President Lyndon B. Johnson named a commission headed by Earl Warren to investigate the assassination of President John F. Kennedy.
1967 – U.S. Secretary of Defense Robert S. McNamara announced that he was leaving the Johnson administration to become President of the World Bank.
1969 – John Lennon was convicted of possession of cannabis and fined $360 in London. Yoko Ono, who was arrested with Lennon on October 18, was cleared of charges.
1971 – The Professional Golf Championship was held at Walt Disney World for the first time.
1972 – Atari announced the release of Pong, the first commercially successful video game.
1975 – Bill Gates adopted the name "Microsoft" for the company he and Paul Allen had formed to write the BASIC computer language for the Altair.
1976 – Jerry Lee Lewis shot his bass player, Norman "Butch" Owens, twice in the chest while trying to hit a soda bottle. Lewis was charged with shooting a firearm within the city limits.
1979 – The original four members of KISS performed their last show together until 1996 when they reunited for a makeup tour.
1988 – The U.S. Supreme Court ruled that the rights of criminal defendants are not violated when police unintentionally fail to preserve potentially vital evidence.
1991 – 17 people were killed in a 164-vehicle wreck during a dust storm near Coalinga, CA, on Interstate 5.
1994 – The U.S. House passed the revised General Agreement on Tariffs and Trade.
2004 – Godzilla received a star on the Hollywood Walk of Fame.
BIRTHDAYS:
Diane Ladd – 87 years old (1935) – Actress ("Rambling Rose", "Wild at Heart", "Alice Doesn't Live Here Anymore")
Meco Monardo – 83 years old (1939) – Songwriter, producer (Best known for his 1977 space disco version of the "Star Wars" theme)
Chuck Mangione – 82 years old (1940) – Composer, musician
Suzy Chaffee – 76 years old (1946) – Olympic skier
Barry Goudreau – 71 years old (1951) – Guitarist (Boston)
Jeff Fahey – 70 years old (1952) – Actor (TV's "Lost", "The Marshal")
Joel Coen – 68 years old (1954) – Producer, director, screenwriter ("Fargo","No Country for Old Men", "O Brother, Where Art Thou", "A Serious Man", "Bridge of Spies", "Inside Llewyn Davis", "True Grit", "Burn After Reading", "Raising Arizona", "The Big Lebowski", "Barton Fink")
Howie Mandel – 67 years old (1955) – Actor, comedian, TV host, judge (TV's "St. Elsewhere", "The Howie Mandel Show", "Deal or No Deal, "X Factor")
Cathy Moriarty – 62 years old (1960) – Actress ("Raging Bull", "Neighbors", "Analyze That")
Kim Delaney – 61 years old (1961) – Actess (TV's "NYPD Blue", "Army Wives", "Philly", "Tour of Duty", "All My Children")
Tom Sizemore – 61 years old (1961) – Actor ("Black Hawk Down", "Red Planet", "Saving Private Ryan", "Devil in a Blue Dress", "Natural Born Killers", "Born on the Fourth of July"). Born in Detroit, MI.
Andrew McCarthy – 60 years old (1962) – Actor ("Only You", "Weekend at Bernie's", "Less Than Zero", "Pretty in Pink", "St. Elmo's Fire", "Heaven Help Us", "Class")
Don Cheadle – 58 years old (1964) – Actor (Showtime's "House of Lies", movies "Hotel Rwanda", "Iron Man" 2 and 3, "Flight", "Traitor", "Oceans" 11, 12 and 13, "Talk to Me", "Reign Over Me", "Crash", "Traffic", "Bulworth", "Out of Sight", "Boogie Nights")
Neill Barry – 57 years old (1965) – Actor ("Hero at Large", "Friends & Lovers")
Ellen Cleghorne – 57 years old (1965) – Actress, comedian (TV's "Saturday Night Live")
Jonathan Knight – 54 years old (1968) – Singer (New Kids on the Block)
Gena Lee Nolin – 51 years old (1971) – Actress, model (TV's "The Price Is Right", "Baywatch")
Anna Faris – 46 years old (1976) – Actress ("Scary Movie" films, "The House Bunny", "What's Your Number?", "Lost in Translation", TV's "Mom")
Laura Marano – 27 years old (1995) – Actress, singer (TV's "Austin & Ally")
TODAY IS:
For additional information check out websites like: www.on-this-day.com, www.born-today.com, www.famousbirthdays.com, www.daysoftheyear.com, and www.nationaldaycalendar.com.