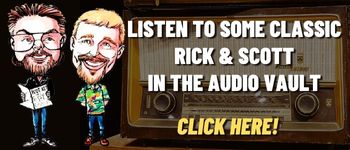 A quick look at Today in History, check out some Celebrity Birthdays, and find out what Days of the Year to celebrate.
TODAY IN HISTORY:
1858 – John Landis Mason received a patent for the Mason jar.
1875 – A.J. Ehrichson patented his oat-crushing machine.
1897 – Thomas Edison's motion picture projector had its first commercial exhibition.
1940 – Lucille Ball and Cuban musician Desi Arnaz were married in Greenwich, CT.
1954 – In Sylacauga, AL, Elizabeth Hodges was injured when a meteorite crashed through the roof of her house while she was taking an afternoon nap. The rock weighed 8-1/2 pounds. This is the only documented case of a human being being hit by a rock from space.
1956 – CBS replayed the program "Douglas Edward and the News" three hours after it was received on the West Coast. It was the world's first broadcast via videotape.
1971 – ABC TV aired "Brian's Song". The movie was about Chicago Bears' Brian Picolo and his friendship with Gale Sayers.
1979 – Pink Floyd released "The Wall" album.
1982 – The movie "Gandhi", starring Ben Kingsley, premiered in New Delhi. The film received eleven nominations at the 55th Academy Awards, winning eight (more than any other film nominated that year), including for the Best Picture, Best Director, and Best Actor (for Kingsley).
1982 – Michael Jackson's "Thriller" album was released. Seven singles were released from the album, including "Beat It", featuring Eddie Van Halen on guitar.
1990 – Steven King's novel "Misery" premiered on the movie screen.
1993 – The National Football League awarded its 30th franchise to the Jacksonville Jaguars.
1993 – President Bill Clinton signed into law the Brady Bill. The bill required a five-day waiting period for handgun purchases and background checks of prospective buyers.
1995 – Operation Desert Storm officially ended.
1998 – Exxon and Mobil signed a $73.7 billion agreement to merge, creating ExxonMobil, the world's largest company.
2001 – For the first time in it's history, McDonald's teamed up with a retail partner on its Happy Meal promotions. Toys R Us provided plush figures from it's Animal Alley.
2004 – Longtime "Jeopardy!" champion Ken Jennings of Salt Lake City, UT, finally lost, leaving him with $2,520,700 after his 75th appearance — television's biggest game show winnings.
2018 – A magnitude 7.0 earthquake, with an epicenter 15 miles from Anchorage, AK, caused significant property damage but no deaths.
2018 – George H.W. Bush, the 41st President of the United States, passed away at the age of 94.
BIRTHDAYS:
Ridley Scott – 85 years old (1937) – Director ("Black Hawk Down", "Gladiator", "Thelma & Louise", "The Martian", "Blade Runner", "Alien")
Roger Glover – 77 years old (1945) – Bass player (Deep Purple, Rainbow)
Mandy Patinkin – 70 years old (1952) – Actor, singer (TV's "Homeland", "Criminal Minds", "Dead Like Me", "Chicago Hope", movies "The Princess Bride", "Yentl")
Billy Idol – 67 years old (1955) – Singer
John Ashton – 65 years old (1957) – Guitarist (Psychedelic Furs)
Colin Mochrie – 65 years old (1957) – Comedian (TV's "Who's Line Is It Anyway?")
Ben Stiller – 57 years old (1965) – Actor ("Night at the Museum," "Meet the Parents", "The Secret Life of Walter Mitty", "Little Fockers", "Starsky & Hutch", "The Watch", "The Royal Tenenbaums", "Zoolander", "There's Something About Mary")
Jessalyn Gilsig – 51 years old (1971) – Actress (TV's "Vikings", "Glee", "Nip/Tuck", "Boston Public")
Clay Aiken – 44 years old (1978) – Singer, politician (TV's "American Idol" runner-up in 2003, Democratic Congressional candidate in his home state of North Carolina)
Elisha Cuthbert – 40 years old (1982) – Actress (TV's "24", "Happy Endings", movies "The Girl Next Door", "House of Wax")
Kaley Cuoco – 37 years old (1985) – Actress (Plays Penny on TV's "The Big Bang Theory")
TODAY IS:
Day of Remembrance for all Victims of Chemical Warfare
National Computer Security Day
Stay Home Because You're Well Day
For additional information check out websites like: www.on-this-day.com, www.born-today.com, www.famousbirthdays.com, www.daysoftheyear.com, and www.nationaldaycalendar.com.