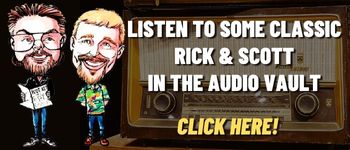 A quick look at Today in History, check out some Celebrity Birthdays, and find out what Days of the Year to celebrate.
TODAY IN HISTORY:
1844 – In California, a grizzly bear underwent a successful cataract operation at the Zoological Garden.
1872 – Susan B. Anthony was fined $100 for attempting to vote in the Presidential election. She never paid the fine.
1895 – George B. Selden received the first U.S. patent for a gasoline-powered automobile. Four years later he sold the rights for $200,000.
1912 – Woodrow Wilson was elected as the 28th President of the United States, defeating incumbent William Howard Taft.
1918 – Women in Michigan were allowed to vote after the suffrage amendment was passed in the state legislature. Michigan became the 7th state to allow women to vote.
1935 – Parker Brothers Company introduced the board game "Monopoly".
1940 – President Franklin Roosevelt was the first and only President to be elected to a third term in office.
1946 – At the age of 29, John F. Kennedy was elected to the U.S. House of Representatives.
1968 – Richard M. Nixon was elected as the 37th President of the United States, defeating Vice President Hubert Humphry.
1974 – Meteorologist Bill Steffen began forecasting West Michigan weather when he made his debut on WZZM TV-13. He is now the Chief Meteorologist at WOOD TV-8.
1977 – George W. Bush married Laura Welch in Midland, TX.
1984 – The U.S. Supreme Court ruled that the NFL had exceeded antitrust limits in attempting to stop the Oakland Raiders from moving to Los Angeles.
1992 – Malice Green, a black motorist, was beaten to death in Detroit during a struggle with police. Two officers were later convicted in his death and sentenced to prison for the crime.
1994 – Former President Ronald Reagan announced that he was suffering from Alzheimer's disease.
1994 – George Foreman, age 45, knocked out Michael Moorer, age 26, in the 10th round of their WBA fight in Las Vegas, NV. With the victory, Foreman became boxing's oldest heavyweight champion.
1996 – Bill Clinton was re-elected President of the United States.
1998 – Chairman Henry Hyde of the Judiciary Committee asked President Bill Clinton to answer 81 questions for the House impeachment inquiry.
1999 – U.S. District Judge Thomas Penfield Jackson ruled that Microsoft Corp. was a monopoly.
2002 – Democrat Jennifer Granholm was elected as the first female Governor of Michigan.
2004 – The Disney/Pixar movie "The Incredibles" premiered in theaters.
2007 – Members of the Writers Guild of America went on strike shutting down production of more than 60 TV shows.
2007 – The Android mobile operating system was unveiled by Google.
2009 – U.S. Army Major Nidal Malik Hasan murdered 13 and wounded 32 at Fort Hood, TX in the deadliest mass shooting at a U.S. military installation.
2015 – Collins Dictionary declaired "binge-watch" to be their "Word of the Year".
BIRTHDAYS:
Chris Robinson – 84 years old (1938) – Actor (TV's "General Hospital", "Another World", "The Bold and the Beautiful")
Elke Sommer – 82 years old (1940) – Actress, singer
Art Garfunkel – 81 years old (1941) – Singer-songwriter, guitarist, and actor (Simon & Garfunkel)
Peter Noone – 75 years old (1947) – Singer-songwriter, guitarist, and actor (Herman's Hermits)
Armin Shimermin – 73 years old (1949) – Actor ("Buffy the Vampire Slayer", "BioShock")
Kris Jenner – 67 years old (1955) – TV personality (TV's "Keeping Up with the Kardashians")
Mo Gaffney – 64 years old (1958) – Actress, comedian (TV's "The Kathy and Mo Show", "Mad About You", "That '70s Show")
Bryan Adams – 63 years old (1959) – Singer, guitarist
Tilda Swinton – 62 years old (1960) – Actress ("Michael Clayton", "The Curious Case of Benjamin Button", "Thumbsucker", "Constantine", "We Need to Talk About Kevin", "The Chronicles of Narnia: The Lion, the Witch and the Wardrobe", "The Beach", "Orlando")
David Bryson – 61 years old (1961) – Guitarist, vocalist (Counting Crows)
Andrea McArdle – 59 years old (1963) – Actor (TV's "Search for Tomorrow," Broadway's "Annie")
Tatum O'Neal – 59 years old (1963) – Actress ("Paper Moon", "The Bad News Bears", "Nickelodeon", "International Velvet", "Little Darlings")
Famke Janssen – 58 years old (1964) – Actress ("The X-Men" movies, the "Taken" movies, "GoldenEye", TV's "Nip/Tuck", "Hemlock Grove")
Judy Reyes – 55 years old (1967) – Actress (TV's "Scrubs")
Sam Rockwell – 54 years old (1968) – Actor ("Lawn Dogs", "Confessions of a Dangerous Mind", "Moon", "Iron Man 2", "Cowboys and Aliens", "Seven Psychopaths", "The Way Way Back")
Corin Nemec – 51 years old (1971) – Actor, producer, screenwriter (TV's "Parker Lewis Can't Lose", "Stargate SG-1", "The Stand")
Kevin Jonas – 35 years old (1987) – American singer-songwriter, guitarist, actor (Jonas Brothers)
TODAY IS:
National Love Your Red Hair Day
For additional information check out websites like: www.on-this-day.com, www.born-today.com, www.famousbirthdays.com, www.daysoftheyear.com, and www.nationaldaycalendar.com.