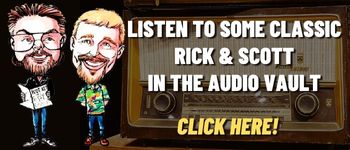 A quick look at Today in History, check out some Celebrity Birthdays, and find out what Days of the Year to celebrate.
TODAY IN HISTORY:
1860 – Abraham Lincoln was elected to be the 16nth President of the United States by defeating three other candidates.
1861 – Jefferson Davis was elected as the President of the Confederacy in the U.S.
1894 – William C. Hooker received a patent for the mousetrap.
1923 – Jacob Schick was granted a patent for the electric shaver.
1923 – The Ottawa Beach Hotel, which was the largest resort on the eastern shore of Lake Michigan, burned to the ground. The land became Holland State Park.
1928 – Herbert Hoover was elected as the 31st President of the United States.
1935 – Edwin H. Armstrong announced his development of FM broadcasting.
1947 – TV's "Meet the Press" debuted on NBC.
1956 – Dwight D. Eisenhower was re-elected President.
1961 – In the Saraha Desert of Algeria, a natural gas well ignited when a pipe ruptured. The flames rose between 450 feet and 800 feet. The fire burned until April 28, 1962 when a team, led by Red Adair, used explosives to deprived the fire of oxygen.
1965 – The state of Michigan brought back turkey hunting. Four hundred hunters in Allegan County were able to try their luck.
1967 – Phil Donahue began a TV talk show in Dayton, OH. The show continued for 29 years.
1973 – NASA's Pioneer 10 spacecraft began photographing the planet Jupiter.
1984 – Ronald Reagan was re-elected President.
1984 – For the first time in 193 years, the New York Stock Exchange remained open during a Presidential election day.
1990 – An arson fire destroyed about 20% of the Universal Studios backlot in southern California.
1995 – Art Modell, the owner of the Cleveland Browns, announced that he signed a deal what would relocate the team to Baltimore, MD to become the Baltimore Ravens. It would be the first time the city of Baltimore had a football team since 1983 when they were the Baltimore Colts.
2001 – The TV series "24" debuted on Fox. It ran for 9 seasons.
2005 – The movie "Harry Potter and the Goblet of Fire" debuted in theaters.
2006 – Having shed 75 pounds, Kirstie Alley appeared on Oprah in a bikini.
2006 – Guy Fieri began taking us on tours of restaurants when the TV show "Diners, Drive-Ins and Dives" premiered.
2007 – For the first time in his Presidency, George W. Bush had one of his vetoes overturned. The House of Representatives voted 361-50 to override his veto of a $23 billion bill that would fund nearly 900 water projects across the nation. Up to this time, Bush had broken out his veto pen only five times.
2012 – President Barack Obama was re-elected, narrowly defeating Republican nominee Mitt Romney.
2018 – Michigan voters decided to legalize marijuana for adult recreational use by a 56-44 percent margin.
BIRTHDAYS:
Sally Field – 77 years old (1946) – Actress ("Lincoln", "Norma Rae", "Places in the Heart", "Forrest Gump", "Mrs. Doubtfire", "Steel Magnolias", "Smokey and the Bandit", TV's "The Flying Nun", "Gidget")
Maria Shriver – 68 years old (1955) – Journalist
Lori Singer – 66 years old (1957) – Actress ("Footloose", "The Falcon and the Snowman", "A League of Their Own", TV's "Fame")
Lance Kerwin – 63 years old (1960) – Actor (TV's "James at 15")
Corey Glover – 59 years old (1964) – Vocalist (Living Colour), actor ("Platoon")
Peter DeLuise – 57 years old (1966) – Actor (TV's "SeaQuest DSV", "21 Jump Street")
Kelly Rutherford – 55 years old (1968) – Actress (TV's "Gossip Girl", "Melrose Place", "Generations")
Ethan Hawke – 53 years old (1970) – Actor ("Training Day", "Boyhood", "Before Sunrise", "Before Sunset", "Before Midnight", "The Purge", "Brooklyn's Finest", "Assault on Precinct 13", "Hamlet", "Gattaca", "Reality Bites", "Dead Poets' Society")
Thandie Newton – 51 years old (1972) – Actress ("2012", "W", "Norbit", "The Pursuit of Happyness", "Crash", "The Chronicles of Riddick", "Mission: Impossible II", "Beloved", TV's "Rogue")
Rebecca Romijn – 51 years old (1972) – Actress ("X-Men" films, "The Punisher", "Rollerball", "Femme Fatale", TV's "Ugly Betty", "Pepper Dennis")
Zoe McLellan – 49 years old (1974) – Actress (TV's "JAG")
Nicole Dubuc – 45 years old (1978) – Writer, actress (TV's "Major Dad")
Taryn Manning – 45 years old (1978) – Actress ("Hustle & Flow", "8 Mile", "Crossroads", TV's "Orange Is the New Black", "Hawaii Five-O", "Sons of Anarchy")
Emma Stone – 35 years old (1988) – Actress ("Birdman", "Magic in the Moonlight", "The Amazing Spider-Man" movies, "The Help", "Crazy Stupid Love", "Easy A", "Zombieland")
TODAY IS:
International Day for Preventing the Exploitation of the Environment in War and Armed Conflict
For additional information check out websites like: www.on-this-day.com, www.born-today.com, www.famousbirthdays.com, www.daysoftheyear.com, and www.nationaldaycalendar.com.