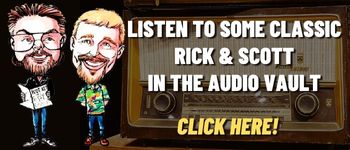 A quick look at Today in History, check out some Celebrity Birthdays, and find out what Days of the Year to celebrate.
TODAY IN HISTORY:
1874 – The Republican party was first symbolized as an elephant in a cartoon by Thomas Nast in "Harper's Weekly".
1876 – Albert H. Hook received a patent for the cigarette manufacturing machine.
1893 – The state of Colorado granted its women the right to vote.
1910 – The first air freight shipment (from Dayton, OH to Columbus, OH) was undertaken by the Wright brothers and department store owner Max Moorehouse.
1913 – It was the first day of a multiple day storm surge and blizzard that came to be known as the deadliest storm in Great Lakes history. It was referred to by some as a freshwater hurricane with winds reaching hurricane force. Many ships were lost, damaged or grounded. The storm caused over $5 million in damages and 250 people lost their lives.
1916 – Woodrow Wilson was re-elected President of the United States.
1916 – Jeanette Rankin of Montana became the first woman elected to the U.S. Congress.
1940 – In Tacoma, WA, the original Tacoma Narrows Bridge collapsed in a windstorm, just four months after the bridge was completed.
1944 – President Franklin D. Roosevelt became the first and only person elected President four times.
1963 – The all-star film comedy "It's a Mad, Mad, Mad, Mad World" has its world premiere in Hollywood, CA.
1963 – Elston Howard, of the New York Yankees, became the first black player to be named the American League's Most Valuable Player.
1965 – The "Pillsbury Dough Boy" debuted in television commercials.
1967 – Carl Stokes was elected the first black Mayor in Cleveland, OH, becoming the first black mayor of a major city.
1967 – President Lyndon B. Johnson signed the Public Broadcasting Act of 1967, establishing the Corporation for Public Broadcasting.
1972 – Richard Nixon was re-elected President of the United States.
1973 – New Jersey became the first state to permit girls to play on Little League baseball teams.
1975 – The TV show "Wonder Woman", starring Lynda Carter, debuted on ABC. The series would move to CBS for the second and third season.
1976 – The movie "Gone With The Wind" had its television premiere. It is still the 8th highest-rated primetime program off all time. Sixty-five percent of TV viewers tuned in to watch.
1983 – A bomb exploded in the U.S. Capitol, causing $250,000 in damages. There were no injuries.
1989 – L. Douglas Wilder won the governor's race in Virginia, becoming the first elected African-American state governor in U.S. history.
1989 – David Dinkins was elected and become New York City's first African-American mayor.
1989 – Richard Ramirez, convicted of California's "Night Stalker" killings, was sentenced to death.
1991 – Magic Johnson announced that he had tested positive for the virus that causes AIDS and that he was retiring from basketball.
1991 – Actor Paul Reubens (Pee Wee Herman) pleaded no contest to charges of indecent exposure. He had been arrested in Sarasota, FL, for exposing himself in a theater.
1994 – WXYC, a student radio station of the University of North Carolina at Chapel Hill, provided the world's first internet radio broadcast.
1996 – NASA launched the Mars Global Surveyor.
1997 – The movie "Starship Troopers" opened in theaters.
2000 – The Presidential Election ended in controversy. It was later resolved and George W. Bush won over Al Gore to become the 43rd President of the United States.
2000 – Hillary Rodham Clinton made history as the first President's wife to win public office. The state of New York elected her to the U.S. Senate.
2000 – The U.S. Drug Enforcement Administration discovered one of the country's largest LSD labs inside a converted military missile silo in Wamego, KS.
2001 – The new .biz domain extension was officially launched.
2001 – After a 16-month stoppage, the Concorde resumed flying commercially.
2003 – The movie "Elf", starring Will Ferrell as "Buddy", opened in theaters.
2006 – The game "Guitar Hero II" for Playstation 2 was released in North America.
2020 – Joe Biden was elected the 46th President of the United States.
BIRTHDAYS:
Barry Newman – 85 years old (1938) – Actor ("Vanishing Point", TV's "Petrocelli")
Johnny Rivers – 81 years old (1942) – Singer ("Memphis", "Mountain of Love", "Secret Agent Man")
Joni Mitchell – 80 years old (1943) – Singer, songwriter ("Help Me", "Free Man in Paris") 1997 inductee of the Rock and Roll Hall of Fame.
David Petraeus – 71 years old (1952) – U.S. Army General, Director of the Central Intelligence Agency (2011-2012)
Christopher Knight – 66 years old (1957) – Actor (Peter on TV's "The Brady Bunch")
Todd McKee – 60 years old (1963) – Actor (TV's "Santa Barbara," "The Bold and the Beautiful")
Robin Finck – 52 years old (1971) – Guitarist (Nine Inch Nails, Guns N' Roses)
Jason London – 51 years old (1972) – Actor ("Dazed and Confused", "The Rage: Carrie 2", "Spent", TV's "7th Heaven")
Jeremy London – 51 years old (1972) – Actor ("The Babysitter", "Mallrats", TV's "7th Heaven", "Party of Five", "I'll Fly Away")
Yunjin Kim – 50 years old (1973) – Actress (TV's "Mistresses", "Lost")
Amy Purdy – 44 years old (1979) – Actress, snowboarder (TV's "The Amazing Race")
TODAY IS:
International Day of Medical Physics
National Bittersweet Chocolate with Almonds Day
National Broadcast Traffic Professionals Day
National Canine Lymphoma Awareness Day
For additional information check out websites like: www.on-this-day.com, www.born-today.com, www.famousbirthdays.com, www.daysoftheyear.com, and www.nationaldaycalendar.com.