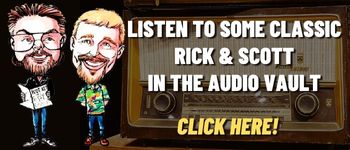 A quick look at Today in History, check out some Celebrity Birthdays, and find out what Days of the Year to celebrate.
TODAY IN HISTORY:
1620 – Pilgrims aboard the Mayflower saw land at Cape Cod, MA.
1906 – Theodore Roosevelt was the first sitting President to make an official trip outside the country. He did so to inspect progress of the Panama Canal.
1911 – George Claude of Paris, France, applied for a patent on neon advertising signs.
1913 – The Great Lakes Storm of 1913 was the most destructive natural disaster to ever hit the lakes, destroying 19 ships and killing more than 250 people.
1953 – The U.S. Supreme Court upheld a 1922 ruling that major league baseball did not come within the scope of federal antitrust laws.
1960 – Robert McNamara was named president of Ford Motor Company. He becomes the first non-Ford to serve in that position. A month later, he resigned to join the administration of newly elected President John F. Kennedy.
1961 – Major Robert White flew an X-15 rocket plane at a world record speed of 4,093 mph.
1961 – The Professional Golfer's Association (PGA) eliminated its "caucasians only" rule.
1965 – At 5:27 pm ET, the great Northeast blackout occurred as several states and parts of Canada were hit by a series of power failures lasting up to 13 1/2 hours. The power outage left 30 million residents without power.
1967 – The first issue of "Rolling Stone" magazine was published in San Francisco, CA. John Lennon was on the cover.
1967 – A Saturn V rocket carrying an unmanned Apollo spacecraft blasted off from Cape Kennedy on a successful test flight.
1970 – The children's television show "Sesame Street" debuted in Grand Rapids, MI on WZZM TV 13. At the time, there was no PBS television station broadcasting in the Grand Rapids area.
1982 – Sugar Ray Leonard retired from boxing. In 1984 Leonard came out of retirement to fight one more time before becoming a boxing commentator for NBC.
1984 – Moviegoers were introduced to Freddy Krueger when "A Nightmare on Elm Street" opened in theaters.
1984 – A bronze statue titled "Three Servicemen," by Frederick Hart, was unveiled at the site of the Vietnam Veterans Memorial in Washington, DC.
1988 – The movie "Child's Play" premiered in theaters. A year later, in 1989, the movie "Child's Play 2" debuted in theaters.
1989 – Fall of the Berlin Wall: East Germany opened checkpoints in the Berlin Wall, allowing its citizens to travel to West Berlin
1997 – Barry Sanders, of the Detroit Lions, became the first player in NFL history to rush for over 1,000 yards in nine straight seasons. In the same game Sanders passed former Dallas Cowboy Tony Dorsett for third place on the all-time rushing list.
1998 – Rick James was hospitalized after he suffered a stroke when a blood vessel ruptured in his neck during a show the week before in Denver, CO.
1998 – A federal judge in New York, NY approved the richest antitrust settlement in U.S. history. A leading brokerage firm was ordered to pay $1.03 billion to investors who had sued over price-rigging of Nasdaq stocks.
2004 – The video game "Halo 2" was released.
2004 – First Lady Laura Bush officially reopened Pennsylvania Avenue in front of the White House to pedestrians.
2005 – Aretha Franklin, Muhammad Ali, Carol Burnett and Andy Griffith receive Presidential Medals of Freedom, the country's highest civilian honor, from President Bush in a White House ceremony.
2013 – The U.S. Navy christened their newest aircraft carrier named after the only President to come from Michigan, the USS Gerald R. Ford.
2016 – Donald Trump was declared the winner of the Presidential Election.
BIRTHDAYS:
Robert David Hall – 75 years old (1947) – Actor (TV's "CSI: Crime Scene Investigation")
Lou Ferrigno – 71 years old (1951) – Bodybuilder, actor (TV's "The Incredible Hulk")
Chris Jericho – 52 years old (1970) – Pro wrestler, singer (Competed on TV's "Dancing With the Stars: Season 12", finishing 7th)
Eric Dane – 50 years old (1972) – Actor (TV's "Grey's Anatomy", movies "Marley & Me", "X-Men: The Last Stand")
Nick Lachey – 49 years old (1973) – Singer, TV host (98 Degrees, TV's "The Sing-Off", "Lachey's: Raising the Bar")
Nikki Blonsky – 34 years old (1988) – Actress ("Hairspray")
TODAY IS:
National Fried Chicken Sandwich Day
For additional information check out websites like: www.on-this-day.com, www.born-today.com, www.famousbirthdays.com, www.daysoftheyear.com, and www.nationaldaycalendar.com.