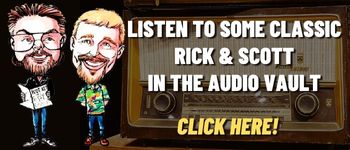 A quick look at Today in History, check out some Celebrity Birthdays, and find out what Days of the Year to celebrate.
TODAY IN HISTORY:
1836 – Michigan's first railroad began operation. It was the Erie and Kalamazoo Railroad. Horses pulled the cars at 10 mph between Adrian, MI and Toledo, OH.
1880 – Thomas Edison began the commercial production of electric lamps at Edison Lamp Works in Menlo Park, NJ.
1885 – Special delivery mail service began in the United States. The first routes were in West Virginia.
1890 – Yosemite National Park was established by Congress.
1896 – Rural Free Delivery was established by the U.S. Post Office.
1903 – The Pittsburgh Pirates beat the Boston Pilgrims in the first World Series game.
1908 – The Model T automobile was introduced by Henry Ford. You could purchase one for $850.
1933 – Babe Ruth made his final pitching appearance — a complete game. He also hit a home run in the fifth inning.
1940 – The Pennsylvania Turnpike opened as the first toll superhighway in the U.S.
1946 – The first baseball play-off game for a league championship was played. It was a game between the St. Louis Cardinals and the Brooklyn Dodgers. The Cardinals beat the Dodgers 4-2.
1952 – The TV show "This is Your Life" began airing on NBC. The show was hosted by Ralph Edwards
1957 – The first appearance of "In God We Trust" on U.S. paper currency.
1958 – NASA was created to replace NACA.
1961 – Roger Maris, of the New York Yankees, hit his 61st home run of the season to break Babe Ruth's longstanding Major League record.
1962 – Johnny Carson took over for Jack Paar as host of "The Tonight Show" on NBC. Carson hosted the show for 29 years.
1968 – "Night of the Living Dead" premiered in Pittsburgh, PA.
1971 – Walt Disney World opened in Orlando, FL. The tourist attraction draws 52 million visitors per year from around the world.
1971 – The first brain scan using x-ray computed tomography (CT or CAT scan) was performed at Atkinson Memorial Hospital in Wimbledon, London.
1974 – The movie "The Texas Chainsaw Massacre" debuted in theaters. It has earned over $30.8 million in ticket sales.
1975 – The Thrilla in Manila: Muhammad Ali defeated Joe Frazier in a boxing match in Manila, Philipines.
1979 – Pope John Paul II began his first pastoral visit to the United States.
1980 – Robert Redford became the first male to appear alone on the cover of "Ladies' Home Journal." He was the only male to achieve this in 97 years.
1982 – Sony launched the first consumer compact disc player (model CDP-101).
1982 – Disney's EPCOT (Experimental Prototype Community of Tomorrow) Center opened in Orlando, FL. Walt Disney came up with the concept.
1992 – The Cartoon Network debuted.
1994 – The National Hockey League began a 103 day lockout of its players.
1995 – Jurors in the O.J. Simpson murder trial reached a verdict of "not guilty". They deliberated for only four hours. The decision was made public the next day.
1995 – Nearly $1 million was raised at the Farm Aid concert in Louisville, KY. Musicians that performed were Willie Nelson, Neil Young, John Mellencamp, Hootie and the Blowfish, and The Dave Matthews Band.
1996 – Animal Planet debuted on cable systems.
1996 – A federal grand jury indicted Theodore Kaczynski in the 1994 "Unabomber" slaying of an ad executive.
1998 – John Fogerty received a star on the Hollywood Walk of Fame.
2001 – Mark McGwire retired from baseball on his 38th birthday.
2001 – The Supreme Court disbarred former President Bill Clinton from practicing law.
2004 – After being dormant for almost 20 years, Mt. St. Helens erupted in a small explosion of steam and ash. No deaths, injuries or damage were reported.
2009 – David Letterman admitted on TV's "The Late Show" that he had extramarital affairs with women he worked with at CBS.
2010 – The movie about Facebook, "The Social Network", premiered in theaters.
2013 – The Affordable Care Act website (Obamacare) went online. The website immediately had issues.
BIRTHDAYS:
Jimmy Carter – 99 years old (1924) – 39th President of the United States (1977-1981)
Julie Andrews – 88 years old (1935) – Actress, singer ("Mary Poppins", "The Sound of Music")
Stella Stevens – 85 years old (1938) – Actress ("Girls! Girls! Girls!", "The Nutty Professor", "Where Angels Go, Trouble Follows", "The Poseidon Adventure")
Herb Fame – 81 years old (1942) – Singer (Peaches & Herb)
Jerry Martini – 80 years old (1943) – Saxophonist (Sly and the Family Stone)
Stephen Collins – 76 years old (1947) – Actor ("Star Trek: The Motion Picture", TV's "7th Heaven", "No Ordinary Family")
Randy Quaid – 73 years old (1950) – Actor, comedian ("The Last Detail", "Brokeback Mountain", "Parents", TV's "Saturday Night Live")
Yvette Freeman – 66 years old (1957) – Actress (TV's "ER", "Working")
Mark McGwire – 60 years old (1963) – Baseball player (Broke Roger Maris's long-standing home run record in 1998, ending the season with 70, four ahead of Sammy Sosa. He may not reach the Hall of Fame due to admitted steroid use.)
Cindy Margolis – 58 years old (1965) – Model, actress
Kevin Griffin – 55 years old (1968) – Guitarist, vocalist (Better Than Ezra)
Jay Underwood – 55 years old (1968) – Actor ("The Boy Who Could Fly", "Not Quite Human", "The Invisible Kid")
Zach Galifianakis – 54 years old (1969) – Actor ("The Hangover" movies, "Due Date", "Up in the Air", TV's "Bored to Death", "Tru Calling")
Jurnee Smollett-Bell – 37 years old (1986) – Actress ("The Great Debaters", "Roll Bounce", "Eve's Bayou", TV's "Cosby")
Brie Larson – 34 years old (1989) – Actress ("Room", "Trainwreck", "The Gambler", "21 Jump Street", TV's "The United States of Tara", "Raising Dad")
TODAY IS:
International Day of Older Persons
International Raccoon Appreciation Day
For additional information check out websites like: www.on-this-day.com, www.born-today.com, www.famousbirthdays.com, www.daysoftheyear.com, and www.nationaldaycalendar.com.