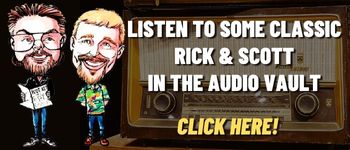 A quick look at Today in History, check out some Celebrity Birthdays, and find out what Days of the Year to celebrate.
TODAY IN HISTORY:
1811 – The first steam-powered ferryboat, "The Juliana", was put into operation by inventor John Stevens. The ferry went between New York, NY, and Hoboken, NJ.
1869 – Thomas Edison filed for a patent on his electric machine that was used for counting votes for the U.S. Congress. Congress, however, did not buy it.
1881 – The first roll film for cameras was patented by David Henderson Houston.
1890 – The Daughters of the American Revolution was founded in Washington, DC.
1899 – Augustes Moore Herring, of St. Joseph, MI, flew a powered "glider" at Dune Park, IN. His flight, powered by a compressed air motor, was before the Wright Brothers flight in 1903.
1899 – The Western League was renamed the American League.
1910 – President Theodore Roosevelt became the first U.S. President to fly in an airplane. He flew for all of four minutes with Arch Hoxsey in a plane built by the Wright brothers at Kinloch Field (now Lambert-St. Louis International Airport) in St. Louis, MO.
1929 – J.C. Penney opened store #1252 in Milford, DE, which made it a nationwide company with stores in all 48 states.
1932 – In New York, NY the first telecast of a political campaign was aired.
1939 – President Theodore Roosevelt was presented with a letter from Albert Einstein that urged him to develop the U.S. atomic program rapidly.
1950 – CBS's mechanical color system was the first to be licensed for broadcast by the U.S. Federal Communications Commission.
1958 – Pioneer 1 was launched toward the Moon. Two days later, because of a trajectory error, it fell back to Earth and burned up.
1968 – The first manned Apollo mission, Apollo 7, was launched. It sent live television pictures to Earth. Wally Schirra, Donn Fulton Eisele and R. Walter Cunningham were the astronauts aboard.
1971 – Hugh Downs left the "Today" show and "Concentration". He later became the host of ABC's "20/20".
1975 – On NBC, "Saturday Night Live" debuted with George Carlin as guest host. Janis Ian performed "At Seventeen" and "In the Winter." Billy Preston played "Nothing from Nothing" and "Fancy Lady". The show really took off the following week when host Paul Simon reunited with his former partner, Art Garfunkel.
1975 – Bill Clinton and Hillary Rodham were married in Fayetteville, AR.
1983 – The last hand-cranked telephones in the United States were removed from service. The 440 telephone customers in Bryant Pond, ME switched to direct-dialed service.
1984 – Mario Lemieux made his debut in the National Hockey League with the Pittsburgh Penguins. He scored a goal on his first shot.
1984 – Aboard the Space Shuttle Challenger, astronaut Kathryn D. Sullivan became the first American woman to perform a space walk.
1987 – The world's largest pizza was made. It had 94,248 slices.
1991 – Anita Hill testified that Supreme Court nominee Clarence Thomas made sexually explicit remarks to her when they worked together.
1999 – The world's population reached six billion.
2000 – NASA launches STS-92, the 100th Space Shuttle mission, using Space Shuttle Discovery.
2001 – The Polaroid Corporation filed for federal bankruptcy protection.
2002 – The sniper preying upon the Washington, DC, suburbs killed his eighth victim, a driver pumping gas in Fourmile Fork, VA.
2006 – The TV show "30 Rock" debuted on NBC.
BIRTHDAYS:
Daryl Hall – 76 years old (1946) – Singer (Hall & Oates)
Catlin Adams – 72 years old (1950) – Actress ("The Jazz Singer", "Toothless", "The Jerk")
Andrew Woolfolk – 72 years old (1950) – Flute, saxophone, percussion (Earth, Wind and Fire)
Jon Miller – 71 years old (1951) – TV baseball announcer (ESPN's "Sunday Night Baseball")
David Morse – 69 years old (1953) – Actor ("The Negotiator", "Contact", "The Green Mile", "Disturbia", "The Long Kiss Goodnight", "The Rock", "12 Monkeys")
Steve Young – 61 years old (1961) – NFL football player, TV analyst (ESPN)
Joan Cusack – 60 years old (1962) – Actress ("Working Girl", "In & Out", "Ice Princess", "The School of Rock", "Runaway Bride", "Broadcast News", "High Fidelity", "Grosse Point Blank", TV's "Shameless")
Sean Patrick Flanery – 57 years old (1965) – Actor ("The Dead Zone", "The Young Indiana Jones Chronicles", "Saw: The Final Chapter", TV's "The Boondock Saints". "The Young and the Restless")
Jane Krakowski – 54 years old (1968) – Actress (TV's "Ally McBeal", "30 Rock", "Unbreakable Kimmy Schmidt")
Constance Zimmer – 52 years old (1970) – Actress (TV's "Entourage", "UnReal", "Agents of S.H.I.E.L.D.", "The Newsroom", "Love Bites", "House of Cards", "Boston Legal")
Emily Deschane – 46 years old (1976) – Actress (TV's "Bones")
Michelle Trachtenberg – 37 years old (1985) – Actress ("Harriet the Spy", "Inspector Gadget", "Ice Princess", TV's "Gossip Girl", "Buffy the Vampire Slayer")
TODAY IS:
International Day of the Girl Child
For additional information check out websites like: www.on-this-day.com, www.born-today.com, www.famousbirthdays.com, www.daysoftheyear.com, and www.nationaldaycalendar.com.