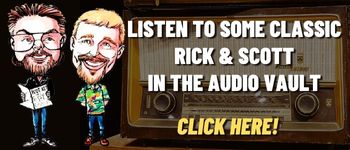 A quick look at Today in History, check out some Celebrity Birthdays, and find out what Days of the Year to celebrate.
TODAY IN HISTORY:
1775 – The U.S. Continental Congress ordered the construction of the Continental Navy (later renamed the U.S. Navy).
1792 – The cornerstone of the Executive Mansion was laid in Washington, DC. The name of the building was changed to "The White House" in 1818.
1836 – A group of New Yorkers settled on the Flat River and began a settlement which became Lowell, MI.
1903 – Baseball's first World Series was played with the Boston Red Sox beating the Pittsburgh Pirates.
1914 – Garrett Morgan invented the first gas mask to help fire departments stay safe in smoky conditions. He also invented the traffic light, a sewing machine, and a hair-straightener.
1914 – In the Major League Baseball World Series, the Boston Braves defeated the Philadelphia Athletics at Fenway Park in Boston, MA, completing the first World Series sweep in history.
1951 – The post-pigskin era began. In Atlanta, GA, a football with rubber covering was used for the first time. Georgia Tech beats Louisiana State 25-7.
1953 – Samuel Bagno patented an ultrasonic burglar alarm.
1957 – Bing Crosby and Frank Sinatra introduced the Ford Edsel during an hour long special.
1958 – Paddington Bear, a character from English children's literature, made his debut.
1967 – The first game in the history of the American Basketball Association was played as the Anaheim Amigos lost to the Oakland Oaks 134-129 in Oakland, CA.
1983 – Ameritech Mobile Communications (now AT&T Inc.) launched the first U.S. cellular network in Chicago, IL.
1992 – An Air France SST set a commercial flight record by circling the Earth in 33 hours and 1 minute.
1992 – The U.S. Supreme Court decided not to reinstate lawsuits against Ozzy Osbourne alleging that his music prompted the suicide of two teenagers.
1995 – Walt Disney World Resort, in Florida, admitted its 500-millionth guest.
1998 – The National Basketball Association cancelled their regular season games, due to work stoppage. It was the first time they had cancelled games in their 51 year history.
1999 – Without handing down an indictment, a grand jury in Colorado finished its consideration of the unsolved 1996 murder of six-year-old Jon Benet Ramsey.
1999 – Philip Morris acknowledged cigarettes' link to cancer and other diseases on their company website. The announcement was seen as a corporate public relations strategy.
2010 – In Copiapó, Chile 33 trapped miners made it to the surface after spending a record 69 days underground in a mining accident.
2019 – Kenyan Brigid Kosgei set a new world record for a woman runner with a time of 2:14:04 at the Chicago Marathon.
BIRTHDAYS:
Melinda Dillon – 83 years old (1939) – Actress ("Close Encounters of the Third Kind")
Paul Simon – 81 years old (1941) – Musician
Jerry Jones – 80 years old (1942) – Businessman, owner, president, general manager (Dallas Cowboys)
Robert Lamm – 78 years old (1944) – Keyboardist, singer (Chicago)
Demond Wilson – 76 years old (1946) – Actor, preacher (TV's "Sanford and Son")
Sammy Hagar – 75 years old (1947) – Singer (Van Halen)
John Lone – 70 years old (1952) – Actor ("Iceman", "The Last Emperor", "M. Butterfly")
Marie Osmond – 63 years old (1959) – Singer
T'Keyah Crystal Keymah – 60 years old (1962) – Actress (TV's "That's So Raven", "Cosby", "In Living Color")
Kelly Preston – 60 years old (1962) – Actress ("Jerry Maguire", "Addicted to Love", "What a Girl Wants", "The Cat in the Hat")
Jerry Rice – 60 years old (1962) – Football player
Kate Walsh – 55 years old (1967) – Actress (TV's "Grey's Anatomy," "Private Practice")
Tisha Campbell-Martin – 54 years old (1968) – Singer, actress (TV's "Martin", "My Wife and Kids")
Nancy Kerrigan – 53 years old (1969) – Olympic Figure skater
Billy Bush – 51 years old (1971) – TV host ("Access Hollywood", "The Today Show")
Sacha Baron Cohen – 51 years old (1971) – Actor ("Les Miserables", "The Dictator", "Hugo", "Bruno", "Borat", "Talledega Nights: The Ballad of Ricky Bobby")
Ashanti – 42 years old (1980) – Singer
TODAY IS:
International Plain Language Day
National Metastatic Breast Cancer Awareness Day
National Yorkshire Pudding Day
For additional information check out websites like: www.on-this-day.com, www.born-today.com, www.famousbirthdays.com, www.daysoftheyear.com, and www.nationaldaycalendar.com.