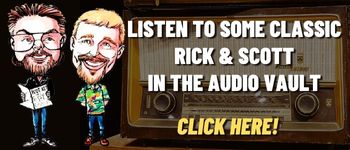 A quick look at Today in History, check out some Celebrity Birthdays, and find out what Days of the Year to celebrate.
TODAY IN HISTORY:
1829 – The first modern hotel in America opened in Boston, MA. The Tremont Hotel had 170 rooms that rented for $2 a day and included four meals.
1869 – A hotel in Boston, MA became the first in the U.S. to install indoor plumbing.
1923 – Walt and Roy Disney contracted with M.J. Winkler to distribute the Alice Comedies. This event marked the start of the Disney Company.
1928 – Marvin Pipkin received a patent for the frosted electric light bulb.
1931 – Al Capone was convicted of income tax evasion and sentenced to 11 years in prison.
1943 – Chicago's subway system was officially opened with a ribbon cutting ceremony.
1946 – An 18 year old rookie named Gordie Howe make his first NHL appearance with the Detroit Red Wings. He scored a goal in his first game.
1955 – Mrs. Jules Lederer took over the newspaper advice column as "Ann Landers," replacing Ruth Crowly.
1978 – Karol Wojtyla was elected Pope John Paul II after the October 1978 Papal conclave. He is the first non-Italian pontiff since 1523.
1987 – After 58 hours, rescuers freed baby Jessica McClure from an abandoned well in Midland, TX.
1995 – The "Million Man March" took place in Washington, DC.
2000 – It was announced that Chevron Corp. would be buying Texaco Inc. for $35 billion. The combined company was called Chevron Texaco Corp. and became the 4th largest oil company in the world.
2002 – The Arthur Andersen accounting firm was sentenced to five years probation and fined $500,000 for obstructing a federeal investigation of the energy company Enron.
2008 – The iTunes Music Store reached 200 billion television episodes sold.
2009 – Maurice Sendak's children's book "Where the Wild Things Are" came to live on the big screen when the movie premiered in theaters.
BIRTHDAYS:
Tim McCarver – 81 years old (1941) – Baseball catcher, sportscaster
Fred Turner – 79 years old (1943) – Bassist, vocalist (Bachman Turner Overdrive)
Suzanne Somers – 76 years old (1946) – Actress (TV's "Three's Company")
Bob Weir – 75 years old (1947) – Musician (Grateful Dead)
Tim Robbins – 64 years old (1958) – Actor ("Mystic River", "The Shawshank Redemption", "The Hudsucker Proxy", "The Player", "Bull Durham")
Gary Kemp – 63 years old (1959) – Guitarist, vocalist, actor (Spandau Ballet, "The Krays", "Killing Zoe", "The Rapture")
Flea – 60 years old (1962) – Bassist (Red Hot Chili Peppers)
Wendy Wilson – 53 years old (1969) – Singer (Wilson Phillips)
Kellie Martin – 47 years old (1975) – Actress (TV's "Life Goes On", "Christy", "ER", "Mystery Woman")
John Mayer – 45 years old (1977) – Singer
Jeremy Jackson – 42 years old (1980) – Actor (TV's "Baywatch")
TODAY IS:
For additional information check out websites like: www.on-this-day.com, www.born-today.com, www.famousbirthdays.com, www.daysoftheyear.com, and www.nationaldaycalendar.com.