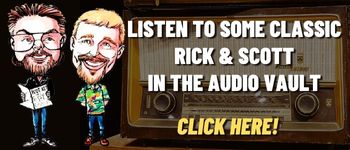 A quick look at Today in History, check out some Celebrity Birthdays, and find out what Days of the Year to celebrate.
TODAY IN HISTORY:
1767 – The Mason-Dixon Line, the boundary between Maryland and Pennsylvania, was established.
1842 – Samuel Finley Breese Morse laid his first telegraph cable.
1851 – Herman Melville's "Moby Dick" was first published as "The Whale" by Richard Bentley of London.
1867 – The U.S. took formal possession of Alaska from Russia. The land was purchased of a total of $7.2 million dollars (2 cents per acre).
1870 – The sand-blasting machine was patented.
1892 – The first long-distance telephone line between Chicago, IL, and New York, NY, was opened when Chicago Mayor Hempstead Washburne greeted New York Mayor Hugh J. Grant.
1898 – The United States took possession of Puerto Rico from Spain.
1943 – The first broadcast of "Perry Mason" was presented on CBS Radio. The show went to TV in 1957.
1954 – Texas Instruments announced the first transistor radio.
1956 – NFL commissioner Bert Bell disallowed the use of radio-equipped helmets by NFL quarterbacks.
1961 – Henri Matisse's "Le Bateau" goes on display at New York's Museum of Modern Art. It is discovered 46 days later that the painting was hung upside down.
1967 – Walt Disney's animated movie "Jungle Book" was released. It was the 19th Disney animated feature film and the last one to be produced by Walt Disney himself.
1967 – The American League granted permission for the A's to move to Oakland. New franchises were also awarded to Kansas City and Seattle.
1969 – The F.D.A. banned artificial sweeteners, known as cyclamates, due to evidence they cause cancer in laboratory rats.
1971 – After 34 years, the final issue of "Look" magazine was published.
1975 – Simon and Garfunkel reunited on TV's "Saturday Night Live."
1977 – Reggie Jackson tied Babe Ruth's record for hitting three homeruns in a single World Series game. Jackson was only the second player to achieve this.
1979 – The Federal Communications Commission began allowing people to have home satellite systems without a federal government license.
1983 – General Motors agreed to hire more women and minorities for five years as part of a settlement with the Equal Employment Opportunity Commission.
1985 – Mario and Luigi made their debut in North America when Super Mario Bros and the NES gaming system was released.
1989 – The Space Shuttle Atlantis was launched on a mission that included the deployment of the Galileo Space Probe.
1991 – After a lengthy confirmation hearing, Supreme Court nominee Clarence Thomas swore to uphold the Constitution during an oath-taking ceremony at the White House.
1997 – A monument honoring U.S. servicewomen, past and present, was dedicated at Arlington National Cemetery.
2001 – An assistant to CBS News anchor Dan Rather tested positive for anthrax.
2002 – The horror movie "The Ring" debuted in theaters.
2006 – Microsoft released Internet Explorer 7.0.
2019 – NASA Astronauts Jessica Meir and Christina Koch took part in the first all-female spacewalk when they ventured out of the International Space Station to replace a power controller.
BIRTHDAYS:
Mike Ditka – 83 years old (1939) – Football player and coach
Willie Horton – 80 years old (1942) – Baseball player (Detroit Tigers 1963-1977)
Joe Morton – 75 years old (1947) – Actor ("Speed", "Ali", "Blues Brothers 2000", "Executive Decision", "Terminator 2: Judgment Day", "Crossroads", "The Brother From Another Planet", TV's "Equal Justice")
Pam Dawber – 71 years old (1951) – Actress (TV's "Mork & Mindy", "My Sister Sam"). Born in Detroit, MI.
Martina Navratilova – 66 years old (1956) – Tennis player
Thomas Hearns – 64 years old (1958) – Boxer ("Hit Man")
Jean-Claude Van Damme – 62 years old (1960) – Actor ("Double Impact," "Hard Target", "Sudden Death", "Timecop", "Universal Soldier", "Kickboxer")
Wynton Marsalis – 61 years old (1961) – Trumpeter
Freida Pinto – 38 years old (1984) – Actress ("Immortals", "Rise of the Planet of the Apes", "You Will Meet a Tall Dark Stranger", "Slumdog Millionaire")
Zac Efron – 35 years old (1987) – Actor, singer (TV's "High School Musical", "Summerland", movies "The Lucky One", "17 Again", "Neighbors", "Parkland", "Charlie St. Cloud")
Joy Lauren – 33 years old (1989) – Actress (TV's "Desperate Housewives")
Tyler Posey – 31 years old (1991) – Actor (TV's "Teen Wolf")
TODAY IS:
Developmental Language Disorder Awareness Day
National Chocolate Cupcake Day
National Pharmacy Technician Day
For additional information check out websites like: www.on-this-day.com, www.born-today.com, www.famousbirthdays.com, www.daysoftheyear.com, and www.nationaldaycalendar.com.