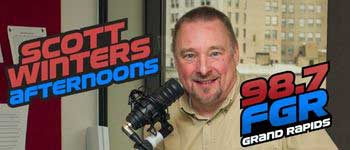 A quick look at Today in History, check out some Celebrity Birthdays, and find out what Days of the Year to celebrate.
TODAY IN HISTORY:
1797 – "Old Ironsides," the U.S. Navy frigate Constitution, was launched in Boston's harbor.
1849 – James F. O'Connell, the first tattooed man, was put on exhibition at the Franklin Theatre in New York, NY.
1879 – Thomas Edison applied for a patent for his design for an incandescent lamp. It lasted 13-1/2 hours before it burned out.
1908 – A "Saturday Evening Post" advertisement offered a chance to buy a two-sided record from Columbia.
1915 – The very first "hello" was transmitted over the Atlantic Ocean wirelessly from the state of Virginia in the United States to Paris, France.
1918 – Margaret Owen set a typing speed record of 170 words per minute on a manual typewriter.
1925 – The photoelectric cell was first demonstrated at the Electric Show in New York, NY.
1925 – The U.S. Treasury Department announced that it had fined 29,620 people for prohibition (of alcohol) violations.
1927 – In New York, NY, construction began on the George Washington Bridge.
1929 – The Edison Institute, at the Greenfield Village and Form Museum) was dedicated by Thomas Edison and President Herbert Hoover.
1940 – The first edition of the Ernest Hemingway novel "For Whom the Bell Tolls" was published.
1959 – In New York, NY, the Solomon R. Guggenheim Museum, designed by Frank Lloyd Wright, opened to the public.
1975 – Elton John received a star on the Hollywood Walk of Fame.
1977 – Sleeping Bear Dunes National Lakeshore was established. It includes the giant dunes, South and North Manitou Islands.
1991 – Jesse Turner, an American hostage in Lebanon, was released after nearly five years of being imprisoned.
1996 – Jay Bargieri, a former executive with EMI Records, announced the launch of the first Internet record label. The record label, Jay-Bird Records, was the first of its kind.
2015 – The day in the future that Doc Brown and Marty McFly traveled to in the 1989 movie "Back to the Future Part II".
2021 – On the set of the movie "Rust", a shooting occurred in which actor Alec Baldwin discharged a prop weapon which had been loaded. The gun killed the director of photography, Halyna Hutchins, and injured director Joel Souza.
BIRTHDAYS:
Joyce Randolph – 98 years old (1924) – Actress (Played Trixie on TV's "The Honeymooners"). Born in Detroit, MI
Manfred Mann – 82 years old (1940) – Musician
Steve Cropper – 81 years old (1941) – Guitarist (Booker T & the MGs, Blues Brothers)
Elvin Bishop – 80 years old (1942) – Singer (Paul Butterfield Blues Band, Elvin Bishop Group)
Judy Sheindlin – 80 years old (1942) – TV personality (TV's "Judge Judy")
Paula Kelly – 79 years old (1943) – Actress (TV's "Santa Barbara", "Night Court")
Everett McGill – 77 years old (1945) – Actor ("Licence to Kill", "Silver Bullet", "The People Under the Stairs", "Heartbreak Ridge", "Dune", "Yanks", "Under Siege 2: Dark Territory", "My Fellow Americans")
Lee Loughnane – 76 years old (1946) – Trumpeter, flugelhorn player, vocalist (Chicago)
Charlotte Caffey – 69 years old (1953) – Guitarist (Go-Go's)
Eric Faulkner – 69 years old (1953) – Guitarist, singer (Bay City Rollers)
Steve Lukather – 65 years old (1957) – Guitarist, singer (Toto)
Melora Walters – 63 years old (1959) – Actress (TV's "Big Love")
Jeremy Miller – 46 years old (1976) – Actor (Played Ben Seaver on TV's "Growing Pains")
Will Estes – 44 years old (1978) – Actor (TV's "American Dreams", "Blue Bloods")
Michael McMillian – 44 years old (1978) – Actor (TV's "True Blood", "Hot in Cleveland")
Kim Kardashian – 42 years old (1980) – TV personality (TV's "Keeping Up With the Kardashians", "Kourtney and Kim Take New York", "Dancing With the Stars: Season 7")
TODAY IS:
International Day of the Nacho
National Pumpkin Cheesecake Day
National Reptile Awareness Day
For additional information check out websites like: www.on-this-day.com, www.born-today.com, www.famousbirthdays.com, www.daysoftheyear.com, and www.nationaldaycalendar.com.