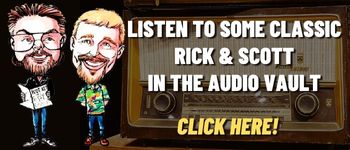 A quick look at Today in History, check out some Celebrity Birthdays, and find out what Days of the Year to celebrate.
TODAY IN HISTORY:
1825 – The Erie Canal opened, connecting the Atlantic Ocean and the Great Lakes.
1870 – The first postcards were issued in the United States.
1870 – The first U.S. trademark was given. It went to the Averill Chemical Paint Company of New York, NY.
1889 – Underwater telephone cables linked the two Michigan Peninsulas.
1924 – The comic strip "Annie" debuted.
1954 – The Air Force closed the UFO study, "Operation Bluebook".
1954 – A U.S. cabinet meeting was televised for the first time.
1955 – The microwave oven was introduced by the Tappan Company.
1960 – The Accutron watch by the Bulova Watch Company went on sale in New York, NY.
1971 – Roy Disney dedicated Walt Disney World in Orlando, FL.
1988 – Chico and Bobby DeBarge were convicted of trafficking cocaine in Michigan.
1983 – Microsoft released the first version of Word. It was called "Multi-Tool Word" at the time.
1993 – "The Jon Stewart Show" debuted on MTV.
1994 – Susan Smith of Union, SC falsely claimed that a black carjacker drove off with her two sons in the back seat. She was later convicted of drowning her children in a nearby lake and was sentenced to life in prison.
1999 – Pro golfer Payne Stewart and five others were killed when their Learjet flew uncontrolled for four hours before crashing in South Dakota.
1999 – Actor Matthew McConaughey was arrested in Austin, TX, and charged with possession of marijuana, possession of drug paraphernalia and resisting transport. Police were responding to a noise complaint. They found the actor naked and playing the bongos outside of his home.
2001 – The computer operating system Windows XP was released.
2002 – In Bloomfield, MI, an $800,000 house owned by Aretha Franklin burned down. Franklin had not lived in the house in two years.
2002 – John Allen Muhammad, 41, and John Lee Malvo, 17, were charged in Maryland with six counts of first-degree murder, putting an end to the mystery of the Washington, DC sniper.
2004 – Three-and-a-half years after Bonny Lee Bakley was shot to death in the parking lot of an Italian restaurant in Los Angeles, CA, jury selection in the trial of her husband, Robert Blake, got underway.
BIRTHDAYS:
Marion Ross – 94 years old (1928) – Actress (TV's "Happy Days", "Brooklyn Bridge", "The Drew Carey Show")
Bobby Knight – 82 years old (1940) – Former college basketball coach
Jon Anderson – 78 years old (1944) – Singer (Yes)
Taffy Nivert – 78 years old (1944) – Singer (Starland Vocal Band)
Glen Tipton – 75 years old (1947) – Guitarist (Judas Priest)
Brian Kerwin – 73 years old (1949) – Actor ("Murphy's Romance", "Hard Promises", "27 Dresses", "Torch Song Trilogy", "Love Field", "Jack", "King Kong Lives", "The Myth of Fingerprints", "Debating Robert Lee", TV's "The Young and the Restless")
Matthias Jabs – 67 years old (1955) – Guitarist (Scorpions)
Nancy Cartwright – 65 years old (1957) – Actress (Voice of Bart Simpson on TV's "The Simpsons")
Chad Smith – 61 years old (1961) – Drummer (Red Hot Chili Peppers)
John Levén – 59 years old (1963)- Bassist (Europe)
Tracy Nelson – 59 years old (1963) – Actress ("Down and Out in Beverly Hills", TV's "The Father Dowling Mysteries", "Square Pegs")
Michael Boatman – 58 years old (1964) – Actor (TV's "Instant Mom", "Anger Management", "Spin City", "China Beach", "Arliss", movie "Hamburger Hill")
Adam Goldberg – 52 years old (1970) – Actor ("Dazed and Confused", "Saving Private Ryan", "A Beautiful Mind", "Zodiac", TV's "Friends", "Joey", "Entourage", "The Jim Gaffigan Show", "Fargo")
Ed Robertson – 52 years old (1970) – Lead singer, guitarist (Barenaked Ladies)
Craig Robinson – 51 years old (1971) – Actor (TV's "The Office", "Lucky", movies "Hot Tub Time Machine" movies, "Get on Up", "Zack and Miri Make a Porno", "Pineapple Express")
Mehcad Brooks – 42 years old (1980) – Actor (TV's "True Blood", "Desperate Housewives")
Katy Perry – 38 years old (1984) – Singer, former gospel singer
TODAY IS:
Chucky, The Notorious Killer Doll Day
International Dwarfism Awareness Day
World Spina Bifida and Hydrocephalus Day
For additional information check out websites like: www.on-this-day.com, www.born-today.com, www.famousbirthdays.com, www.daysoftheyear.com, and www.nationaldaycalendar.com.