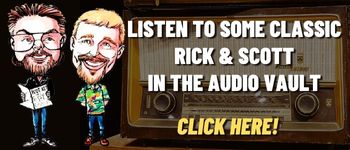 A quick look at Today in History, check out some Celebrity Birthdays, and find out what Days of the Year to celebrate.
TODAY IN HISTORY:
1852 – State Normal School (now Eastern Michigan University) was dedicated for teacher education.
1904 – The Ryerson Library in Grand Rapids, MI was dedicated after the Grand Rapids Public Library received a gift from Martin Antione Ryerson (grandson of Louis Campau).
1905 – Wilbur Wright piloted the Wright Flyer III in a flight of 24 miles in 39 minutes, a world record that stood until 1908.
1921 – The World Series was broadcast on the radio for the first time. The teams playing were the New York Giants and the New York Yankees.
1930 – Laura Ingalls became the first woman to make a transcontinental airplane flight.
1931 – Clyde Pangborn and Hugh Herndon landed in Washington after flying non-stop across the Pacific Ocean. The flight originated in Japan and took about 41 hours.
1947 – President Harry S. Truman made the first televised address from the White House, speaking about an international food crisis.
1955 – Disneyland Hotel opened to the public in Anaheim, CA.
1962 – The movie "Dr. No", the first in the James Bond film series, was released, starry Sean Connery as James Bond.
1966 – There was a partial core meltdown at the Enrico Fermi demonstration nuclear breeder reactor near Detroit, MI.
1969 – "Monty Python's Flying Circus" debuted on BBC television.
1970 – The Public Broadcasting Service (PBS) was founded.
1974 – After four years and 21 pairs of shoes, American David Kunst completed the first journey around the world on foot. He crossed four continents and walked 14,450 miles.
1982 – Johnson & Johnson initiated a nationwide recall in the U.S. for all products in its Tylenol brand after several bottles in Chicago, IL, were found to have been laced with cyanide. Seven people died.
1989 – Televangelist Jim Bakker was convicted of fraud.
1990 – A jury in Cincinnati, OH acquitted an art gallery and its director of obscenity charges stemming from an exhibit of sexually graphic photographs by Robert Mapplethorpe.
1998 – Margaret Ray, the woman who famously stalked David Letterman, committed suicide by kneeling in front of an oncoming train in Colorado.
1999 – Kevin Spacey received a star on the Hollywood Walk of Fame.
2001 – A photo editor at Florida's American Media becomes the first person to die from anthrax in a still-unsolved terror campaign.
2001 – Barry Bonds surpassed Mark McGwire's single season home run total by hitting his milestone 71st and 72nd home runs.
2001 – The television sitcom "Reba", starring Reba McEntire debuted on The WB. It ran until May 5, 2006 and then moved to the The CW from November 19, 2006, to February 18, 2007.
2004 – John Lennon's killer, Mark David Chapman, was denied parole for a third time.
2006 – Walmart rolled out its $4 generic drug program to the entire state of Florida after a successful test in the Tampa area.
2011 – The cable network FX television series "American Horror Story" premiered.
2017 – The Detroit Red Wings played their first game at their new home — Little Caesars Arena.
BIRTHDAYS:
Glynis Johns – 99 years old (1923) – Actress ("Mary Poppins")
Steve Miller – 79 years old (1943) – Guitarist, singer (The Steve Miller Band)
Brian Johnson – 75 years old (1947) – Singer (AC/DC)
Karen Allen – 71 years old (1951) – Actress ("Raiders of the Lost Ark", "Animal House", "Starman")
Bob Geldof – 71 years old (1951) – Singer (Boomtown Rats), organizer of the charity events Live Aid and Live 8.
Clive Barker – 70 years old (1952) – Writer, producer, director ("The Hellraiser" series, "Nightbreed")
Harold Faltemeyer – 70 years old (1952) – Musician ("Axel F" theme for "Beverly Hills Cop")
Daniel Baldwin – 62 years old (1960) – Actor ("Vampires", "Mulholland Falls", TV's "Cold Case", "Homicide: Life on the Street")
Michael Andretti – 60 years old (1962) – Race car driver
Dave Dederer – 58 years old (1964) – Guitarist, singer (Presidents of the U.S.A.)
Mario Lemieux – 57 years old (1965) – Hockey player
Guy Pearce – 55 years old (1967) – Actor (TV's "Neighbours", movies "The King's Speech", "The Hurt Locker", "L.A. Confidential", "Rules of Engagement", "Memento", "The Time Machine", "Traitor", "Lawless", "Prometheus")
Josie Bissett – 52 years old (1970) – Actress (TV's "Melrose Place", "The Secret Life of the American Teenager")
Grant Hill – 50 years old (1972) – NBA Basketball player (Detroit Pistons 1994-2000)
Scott Weinger – 47 years old (1975) – Actor (Voice of the title character in Disney's "Aladdin", TV's "Full House", "Fuller House")
Kate Winslet – 47 years old (1975) – Actress ("The Reader, "Steve Jobs", "Little Children", "Titanic", "Sense and Sensibility", "Iris")
Paul Thomas – 42 years old (1980) – Bassist (Good Charlotte)
Jesse Eisenberg – 39 years old (1983) – Actor ("The Social Network", "Now You See Me", "30 Minutes or Less", "Zombieland", "Adventureland", "The Squid and the Whale", "Roger Dodger")
TODAY IS:
Country Inn Bed and Breakfast Day
National Coffee with a Cop Day
National Do Something Nice Day
For additional information check out websites like: www.on-this-day.com, www.born-today.com, www.famousbirthdays.com, www.daysoftheyear.com, and www.nationaldaycalendar.com.