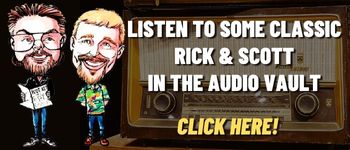 A quick look at Today in History, check out some Celebrity Birthdays, and find out what Days of the Year to celebrate.
TODAY IN HISTORY:
1871 – Four major fires broke out on the shores of Lake Michigan in Chicago, IL; Peshtigo, WI; Holland, MI; and Manistee, MI including the Great Chicago Fire, and the much deadlier Peshtigo Fire. A fire destroyed most of the city of Holland, MI. Hope College and the First Reformed Church survived. It was estimated that 90% of the homes in Holland were destroyed.
1938 – The cover of "The Saturday Evening Post" portrayed Norman Rockwell.
1945 – A patent was filed for a cooking process using microwaves. The first commercial unit that was available was almost 6 feet tall and weighed 750 lbs. It was called the "Radarange" and cost about $5,000.
1945 – President Truman announced that only Britain and Canada would be given the secret to the atomic bomb.
1952 – "The Complete Book of Etiquette" was published for the first time.
1956 – New York Yankees' Don Larsen pitched the only perfect game in a World Series.
1957 – The Brooklyn Baseball Club announced that it had accepted a deal to move the Dodgers to Los Angeles.
1966 – The U.S. Government officially declared that LSD was dangerous and an illegal substance.
1982 – "Cats" opened on Broadway in New York, NY, and ran for nearly 18 years before closing on September 10, 2000.
1987 – Chuck Berry was given a star on the Hollywood Walk of Fame.
1992 – The U.S. Postal Service announced the commemorative stamp booklet that would include Bill Haley, Elvis Presley, Buddy Holly, Ritchie Valens, Clyde McPhatter, Dinah Washington, and Otis Redding.
1993 – The U.S. government issued a report absolving the FBI of any wrongdoing in its final assault on the Branch Davidian compound in Waco, TX. The fire that ended the siege killed 85 people.
1996 – Pope John Paul II underwent surgery to remove his appendix.
2001 – President George W. Bush announced the establishment of the Office of Homeland Security to combat terrorism. Former Pennsylvania Governor Tom Ridge takes the helm of the new office.
2001 – Rush Limbaugh announced to his listeners that he was totally deaf in his left ear and had only partial hearing in his right ear. The condition had appeared in a three month period.
2001 – Two Russian cosmonauts made the first spacewalk to be conducted outside of the International Space Station without a shuttle present.
2003 – Vietnam and the United States reached a tentative agreement that would allow the first commercial flights between the two countries since the end of the Vietnam War.
2003 – It was announced that Vivendi Universal and General Electric Co. had reached an agreement to merge. The name for the combined company is NBC Universal.
2003 – Siegfried Fischbacher and his manager announced that the "Siegfried and Roy" show at the Mirage Hotel in Las Vegas, NV was canceled permanently.
2004 – Three years after selling off a some of her ImClone stock, Martha Stewart checked into a minimum security federal women's prison in Alderson, WV.
2007 – After admitting that she used steroids, Olympic sprinter Marion Jones returned the three gold and two bronze medals she won at the 2000 games in Sydney, Australia.
2020 – Seven men were charged for plotting to kidnap Governor Gretchen Whitmer from her vacation home.
BIRTHDAYS:
Rona Barrett – 86 years old (1936) – Entertainment reporter
Paul Hogan – 83 years old (1939) – Actor ("Crocodile Dundee" movies)
Reverend Jesse Jackson – 81 years old (1941) – Civil rights leader, politician and radio host
Chevy Chase – 79 years old (1943) – Actor, comedian (TV's "Saturday Night Live", "Community", movies "Foul Play", "Fletch", "Caddyshack", "National Lampoon's Vacation" and their sequels)
R.L. Stine – 79 years old (1943) – Author of children's books ("Fear Street", "Goosebumps", "Rotten School", "Mostly Ghostly")
Sarah Purcell – 74 years old (1948) – TV co-host (TV's "The Better Sex", "Real People", "America", "The Home Show")
Hamish Stuart – 73 years old (1949) – Guitarist, singer (Average White Band)
Sigourney Weaver – 73 years old (1949) – Actress ("Gorillas in the Mist", "Working Girl", "Aliens" series, "Abduction", "Paul", "Avatar", "Galaxy Quest", "The Ice Storm", "Ghostbusters", "The Year of Living Dangerously)
Robert "Kool" Bell – 72 years old (1950) – Musician (Kool & the Gang)
Michael Dudikoff – 68 years old (1954) – Actor ("American Ninja" series, "Tron", "Bachelor Party", "Platoon Leader", "River of Death", "Soldier Boyz", "Ringmaster", "The Silencer")
Darrell Hammond – 67 years old (1955) – Comedian, actor (TV's "Saturday Night Live")
Stephanie Zimbalist – 66 years old (1956) – Actress (TV's "Remington Steele")
Ian Hart – 58 years old (1964) – Actor ("Backbeat", "The Hours and Times", "Harry Potter", TV's "Eroica")
Karyn Parsons – 56 years old (1966) – Actress (TV's "The Fresh Prince of Bel Air", movie "The Ladies Man")
Emily Proctor – 54 years old (1968) – Actress (TV's "CSI: Miami", "The West Wing")
Jeremy Davies – 53 years old (1969) – Actor (TV's "Lost", movie "Saving Private Ryan"). Born in Traverse City, MI.
Matt Damon – 52 years old (1970) – Actor ("Good Will Hunting", "The Martian", "Invictus", "The Bourne Identity", "Bourne Supremacy", "Bourne Ultimatum", the "Ocean's Eleven" series, "Contagion", "The Adjustment Bureau", "True Grit", "The Informant!", "Chasing Amy", "Saving Private Ryan")
Kristanna Loken – 43 years old (1979) – Actress ("Terminator 3: Rise of the Machines", "Gangland", "Bloodrayne: The Movie")
Bruno Mars – 37 years old (1985) – Singer
Angus T. Jones – 29 years old (1993) – Actor (TV's "Two and a Half Men")
Bella Thorn – 25 years old (1997) – Actres, singer, model (TV's "My Own Worst Enemy", "Big Love", "Shake It Up")
TODAY IS:
International African Penguin Awareness Day
For additional information check out websites like: www.on-this-day.com, www.born-today.com, www.famousbirthdays.com, www.daysoftheyear.com, and www.nationaldaycalendar.com.