Let's kick off another work week! Here are my "Random Thoughts" for Monday…
THE NUMBERS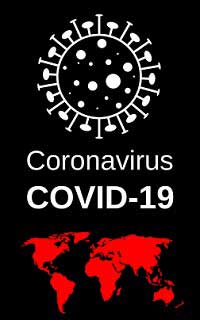 According to the website put together by the Michigan Department of Health and Human Services, as of Sunday afternoon at 3 pm there are 31,424 confirmed cases of COVID-19 in the state of Michigan. That number jumped up by 633 in 24 hours.
Here in West Michigan, there are 503 confirmed cases in Kent County (up by 43), 143 in Muskegon (up by 7), 107 in Ottawa (up by 9), 41 in Allegan (up by 8), 25 in Barry County (up by 4), 24 in Ionia County (up by 2), 24 in Montcalm (no change), and seven in Newaygo County (no change).
We have had a total of 2,391 deaths in our state due to COVID-19 (an increase of 83). We have had 25 deaths in Kent County (up by 2), six in Muskegon County (up by 1), five deaths in Ottawa County (no change), two deaths in Ionia County (no change), one death in Barry County (up by one), and one death in Montcalm County (no change).
They are now also giving us the Cumulative Total of Recovered COVID-19 Cases. They will update this number every Saturday. As of April 18th, 3,237 have recovered from the virus.
There are now more than 2.4 million confirmed cases of coronavirus worldwide and more than 165,000 deaths. In the U.S., there are more than 759,000 confirmed cases and more than 40,000 deaths.
Stay Home, Wash Your Hands, and Social Distance Yourself! Please stay healthy.
CELEBRITY DEATH
Legendary "Tom & Jerry" and "Popeye" director Gene Deitch has died at the age of 95. No cause of death was released. Read more here.
HAVING A PROBLEM GETTING THE KIDS TO BED?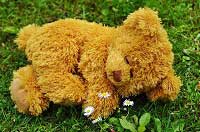 This would have been cool as a child…
If you're having trouble putting your children to bed, Disney has launched a Bedtime Hotline. Call the toll-free number 1-877-7-MICKEY and get goodnight messages from Mickey Mouse, Minnie Mouse, Donald Duck, Daisy Duck or Goofy.
I may just have to find out if it works for adults too!
MISSING FOOD FROM YOUR FAVORITE RESTAURANTS?
More and more restaurants are releasing their "secret" recipes so you can make their foods at home.
There is a list of recipes for everything from Disneyland's Dole Whip and DoubleTree hotels' chocolate chip cookies, to McDonald's hash browns and McMuffins, to Cheesecake Factory's Korean fried cauliflower. Here is the full list.
I've followed the recipe for the Egg McMuffin and it's pretty darn close to the real thing!
GILLIGAN'S ISLAND BLOOPERS
We have all watched a lot of the episodes of "Gilligan's Island" over the years.
One man on YouTube has taken the time to point out some of the bloopers from  the show…
I don't know why bloopers are so much fun, but now I can't wait to see these episodes again to spot the mistakes!
MORNING SHOW REUNION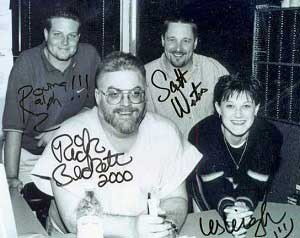 On Saturday evening several members of the Morning Show on WKLQ and WGRD gathered together on Zoom.
Joining me were:
Darla Jaye
Lesleigh Green
Stephanie Web
Rovin' Ralph
Moose
We also had a few regulars join us including:
John Baker the Hitmaker
Bruce Doll our Official/Unofficial Photographer
We had a couple of listeners participate in the meeting as well.
Thank you for all the great comments. We have had over 900 views of the video.
Here is the video in case you missed it…
And yes, there is already discussion of doing it again, maybe on a regular basis. I'm also going to try to get reunions together for the remaining WKLQ and WGRD air staff members. I'll work on that and let you know dates and times once I get things arranged.
Have a MAGNIFICENT Monday. I will be on the air today — local and live — from 3-7 pm on 98.7 WFGR. At 4:30 pm, I'll have your next chance to win $1,000 Social Distance Dollars and also get registered to win the Grand Prize of $10,000! Listen for details.
If you have any comments on the above stories, please leave your remarks below…