We are oh so close to the weekend! Here are Thursday's "Random Thoughts"…
THE NUMBERS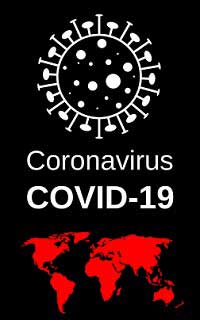 According to the website put together by the Michigan Department of Health and Human Services, as of Wednesday afternoon at 3 pm there are 33,966 confirmed cases of COVID-19 in the state of Michigan. That number jumped up by 999 in 24 hours.
Here in West Michigan, there are 757 confirmed cases in Kent County (up by 131), 173 in Muskegon (up by 13), 149 in Ottawa (up by 20), 50 in Allegan (up by 3), 28 in Barry County (up by 2), 27 in Ionia County (up by 1), 26 in Montcalm (no change), and 12 in Newaygo County (up by 2).
We have had a total of 2,813 deaths in our state due to COVID-19 (an increase of 113). We have had 25 deaths in Kent County (no change), 11 in Muskegon County (up by 1), seven deaths in Ottawa County (no change), two deaths in Ionia County (no change), one death in Barry County (no change), and one death in Montcalm County (no change).
They are now also giving us the Cumulative Total of Recovered COVID-19 Cases. They will update this number every Saturday. As of April 18th, 3,237 have recovered from the virus.
There are now more than 2.6 million cases of coronavirus worldwide and more than 183,400 deaths. In the U.S. there are more than 842,000 confirmed cases, with more than 46,700 deaths.
Stay Home, Wash Your Hands, and Social Distance Yourself! Please stay healthy.
"SESAME STREET" TALKS ABOUT COVID-19
This Saturday morning, Sesame Street and CNN will hold a Coronavirus "town hall."
Big Bird will join Doctor Sanjay Gupta and CNN reporter Erica Hill to address anxiety, screen time and play dates in the time of COVID-19. The goal is to help children make sense of what's happening and what to expect as medical experts search for treatments and vaccines.
You will be able to watch "The ABC's of COVID-19" on every CNN network, and also on their homepage or CNNgo app. The 90-minute special, which starts at 9 am, will include Sesame Street characters Elmo, Abby Cadabby, Rosita and Grover.
"FRAGGLE ROCK" IS BACK!
If you were a kid, or had kids, back in the early 80s — you probably remember the program "Fraggle Rock".
Fraggle Rock ran on HBO between 1983 and 1987.
Fraggle Rock will return with new short-form episodes on Apple TV Plus. The episodes were shot entirely using iPhone 11 devices from the homes of the production team.
Returning are a lot of the old characters like Uncle Traveling Matt, Gobo, Boober, Red, Mokey, and Wembley.
Here is the official teaser…
Here is the link to watch the first episode for free on Apple TV Plus.
A CELEBRITY DEATH
Tony and Emmy-winning actress Shirley Knight has died of natural causes in San Marcos, TX. She was 83. She recently played Kevin James's mother in the "Paul Blart" movies. She also had a recurring role on "Desperate Housewives".
Have a TERRIFIC Thursday. I will be on the air this afternoon — local and live — from 3-7 pm on 98.7 WFGR. At 4:30 pm, I'll have your next chance to win $1,000 Social Distance Dollars and also get registered to win the Grand Prize of $10,000! Listen for details.
If you have any comments on the above stories, please leave your remarks below…