I hope you are having a GREAT weekend. Here are my "Random Thoughts" for Sunday…
THE NUMBERS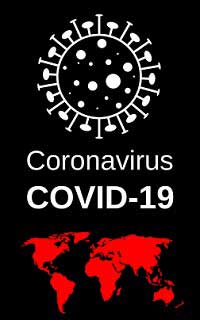 According to the website put together by the Michigan Department of Health and Human Services, as of Saturday afternoon at 3 pm there are 37,203 confirmed cases of COVID-19 in the state of Michigan. That number jumped up by 562 in 24 hours.
Here in West Michigan, there are 929 confirmed cases in Kent County (up by 23), 213 in Muskegon (up by 9), 173 in Ottawa (up by 6), 65 in Allegan (up by 5), 41 in Ionia County (up by 4), 29 in Montcalm (up by 1), 28 in Barry County (no change), and 14 in Newaygo County (up by 1).
We have had a total of 3,274 deaths in our state due to COVID-19 (an increase of 189). We have had 32 deaths in Kent County (up by 3), 13 in Muskegon County (no change), eight deaths in Ottawa County (no change), two deaths in Ionia County (no change), one death in Allegan County (no change), one death in Barry County (no change), and one death in Montcalm County (no change).
They are now also giving us the Cumulative Total of Recovered COVID-19 Cases. They will update this number every Saturday. As of April 25th, 8,342 have recovered from the virus.
There are now more than 2.7 million confirmed cases of coronavirus worldwide, with more than 190,000 deaths. In the U.S., there are more than 869,000 cases, and about 50,000 deaths.
Stay Home, Wash Your Hands, and Social Distance Yourself! Please stay healthy.
THE CORONAVIRUS PERCENTAGES
In yesterday's post, I talked about how misleading the numbers were when they were reporting the increase in new confirmed cases without really taking into account how the sampling base (the amount of testing) has also increased.
I would rather have percentages of how many are confirmed positive of those tested. Let's compare those rates — which have been falling daily since April 4th.
I happened to find a website that gave me a lot more information than we are getting from the State of Michigan. Television station WDIV in Detroit is reporting numbers in a variety of different ways, including the percentages I was asking for.
Their numbers lag by a few days, but on Thursday, April 23rd, the results of 8,155 tests came back with 1,208 confirmed as positive. That's 14.8% of the tests that came back positive. That percentage continues to drop. The previous day, Wednesday, April 22nd, 16.8% of the tests came back positive. That means we have seen a drop of 2% in cases testing positive in just a day. Those numbers are down from the peak in April of 41.8% on the 4th of the month.
I don't have permission to use their graphics, so if you would like to see those numbers for yourself, here is the link.
While the total number of positive test results are important, I tend to think the percentage of those who are actually testing positive is a more accurate way of looking at just how the Coronavirus is doing in Michigan.
SUPPORTING LOCAL BUSINESSES
I tried to do my part to support local business yesterday…
I had to run some "essential" errands after my radio shift:
I stopped at New Holland Brewery for hand sanitizer
Went to Brann's Steakhouse and Grille on Leonard St. and picked up sizzlers for the grill

And then I had to get something to hold me over until dinner so made a pitstop at Walker St. Dairy Queen for a Cotton Candy Blizzard

Now I can hunker down the rest of the weekend!
A KERMIT THE FROG VIDEO
Everyone's favorite Muppet, Kermit The Frog released a new video yesterday.
It is of him out in the woods, with his little froggy banjo, singing "Rainbow Connection"
Enjoy…
Have a SUPER Sunday! I'm on the air until 3 pm on 98.7 WFGR. Plus, it's an "Awesome 80's Weekend". We are playing the songs we all loved in the 80s all weekend long!
If you have any comments on the above stories, please leave your remarks below…