Let's get this final week of April underway! Here are my "Random Thoughts" for Monday…
THE NUMBERS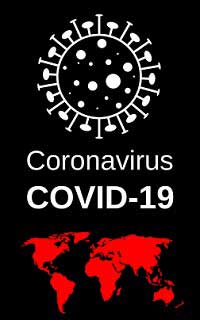 According to the website put together by the Michigan Department of Health and Human Services, as of Sunday afternoon at 3 pm there are 37,778 confirmed cases of COVID-19 in the state of Michigan. That number jumped up by 575 in 24 hours.
Here in West Michigan, there are 1,031 confirmed cases in Kent County (up by 102), 228 in Muskegon (up by 15), 180 in Ottawa (up by 7), 69 in Allegan (up by 4), 43 in Ionia County (up by 2), 32 in Montcalm (up by 3), 29 in Barry County (up by 1), and 15 in Newaygo County (up by 1).
We have had a total of 3,315 deaths in our state due to COVID-19 (an increase of 41). We have had 32 deaths in Kent County (no change), 13 in Muskegon County (no change), nine deaths in Ottawa County (up by 1), two deaths in Ionia County (no change), one death in Allegan County (no change), one death in Barry County (no change), and one death in Montcalm County (no change).
They are now also giving us the Cumulative Total of Recovered COVID-19 Cases. They will update this number every Saturday. As of April 25th, 8,342 have recovered from the virus.
There are now more than 2.9 million confirmed cases of coronavirus worldwide, with more than 206,000 deaths. In the U.S., there are more than 965,000 cases, with more than 54,000 deaths.
The latest we have on percentages from WDIV TV in Detroit: These results lag by a few days, but on Thursday, April 23rd, the results of 8,155 tests came back with 1,208 confirmed as positive. That's 14.8% of the tests that came back positive. That percentage continues to drop. The previous day, Wednesday, April 22nd, 16.8% of the tests came back positive. That means we have seen a drop of 2% in cases testing positive in just a day. Those numbers are down from the peak in April of 41.8% on the 4th of the month.
Stay Home, Wash Your Hands, and Social Distance Yourself! Please stay healthy.
THE WESTSIDE BEAR IS BACK
I've seen several posts over the last week that the westside black bear is back!
It looks like he's in the area of Leonard and Walker out to about near Blandford Nature Center.
He also seems to be going a little south of Leonard.
UPDATES ON TV SHOW ANNOUNCERS
Over the weekend there was news of a couple of TV show announcers…
First, "The Price Is Right" announcer George Gray is recovering well after suffering three massive heart attacks last week.
And sadly, Jerry Bishop, who was the announcer on "Judge Judy" for 24 years, died from heart complications and kidney failure at 84.
OH NO…BEER IS GOING STALE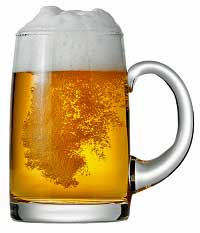 I love to have a nice cold beer from time to time. I really enjoy the craft brews.
This is a sad, sad story…
Millions of gallons of beer that's currently stuck in places like stadiums, concert halls, restaurants and bars. That beer is just sitting there and going stale (beer stays fresh for between two and six months).
It didn't help that the Coronavirus hit just before two of the country's biggest drinking occasions — St Patrick's Day and March Madness.
So now, beer companies are trying to get their kegs back so they can be refilled before the lockdowns lift.
Unfortunately, before this is all over, there will probably be a lot of beer dumped and wasted.
Have a MAGNIFICENT Monday! I will be on the air this afternoon — local and live — from 3-7 pm on 98.7 WFGR. At 4:30 pm, I'll have your next chance to win $1,000 Social Distance Dollars and also get registered to win the Grand Prize of $10,000! Listen for details.
If you have any comments on the above stories, please leave your remarks below…