I hope everyone made it through April Fool's Day without too many pranks. I kept hoping at the end of the day someone was going to shout out "April Fools Day" and this Coronavirus mess would be over. Unfortunately, that didn't happen. Onward now to Thursday. Here are today's "Random Thoughts"!
THE  NUMBERS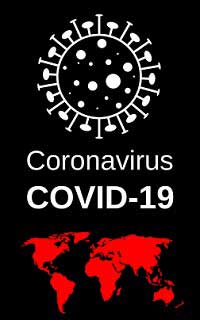 According to the website put together by the Michigan Department of Health and Human Services, as of Wednesday afternoon at 2 pm there are 9,334 confirmed cases of COVID-19 in the state of Michigan. That number jumped up by 1,719 in 24 hours.
Here in West Michigan, there are 119 confirmed cases in Kent County (up by 11), 31 in Ottawa (no change), 18 in Muskegon (no change), 10 in Montcalm (up by 5), six in Ionia County (up by 2), five in Allegan (up by 2), two in Barry County (no change), and one in Newaygo County (no change). I'm not sure about the numbers for Kent County. It was reported there were 31 residents and five staff members at a nursing home in Cedar Springs that had tested positive for the Coronavirus. I don't know if those numbers have been included in the Kent County total yet or not.
We have had a total of 337 deaths in our state due to COVID-19 (an increase of 78). We have had one death in Kent County and two in Muskegon County.
Stay Home, Wash Your Hands, and Social Distance Yourself! Please stay healthy.
STAY THE FUCK AT HOME!
While stuck at home, Jimmy Kimmel checked in recently with Samuel L. Jackson. Samuel has a new bedtime story for everyone…
I love it! Now do it!
A BEDTIME STORY FOR THE KIDS
It's bedtime stories with Dolly! Now the kids can go to bed at night listening to the sweet sounds of Dolly Parton. Dolly is releasing a new Youtube video series, "Goodnight with Dolly Parton". Starting today, April 2nd, Dolly will be reading children's books on Thursday evenings at 7 pm. Dolly remarked: "This is something I have been wanting to do for quite a while, but the timing never felt quite right, I think it is pretty clear that now is the time to share a story and to share some love…"
Let me just say, there is nothing I like better than to listen to a woman from the south talk. I think I have plans moving forward on Thursday evenings at 7!
THE "TIGER KING" DOCUMENTARY
Have you been watching the TV show that it seems everyone else is watching?
It's call the "Tiger King" and was produced by a former reporter from "Hard Copy" named Rick Kirkham. It is exclusively on Netflix.
I actually signed up for a month free trial of Netflix just to check it out.
It's a story about people who have big cats — like tigers and lions. This series is like a train wreck — just when you think it can't get any worse…it does!
The series is only seven episodes long. I have watched all but the last two episodes. I plan to finish those up this weekend.
Comedian David Spade talked to Rick on a podcast yesterday. Rick revealed a few things that were not in the Netflix series.
Let me put out a spoiler alert. There are few things revealed in the interview about the series that you may not have heard yet.
Here is the podcast…
A VIRTUALLY HAPPY HALF-HOUR THIS SATURDAY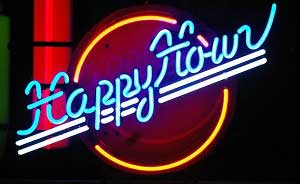 We all have been stuck at home for a few weeks now.
I miss going out and hanging with friends and family.
Many people are starting to do virtual gatherings just to stay in touch, to see each other, and enjoy the company of others.
So I decided, "why not"! Let's do this.
Here is the plan…this Saturday, April 4th at 7:00 pm EST, I will kick off a "Virtual Happy Half-Hour".
It will do it through the Zoom video chat program. We will be limited to 40 minutes and 100 participants. I'm not sure how many to expect. We may only get a few, or we might max it out. I will also try to stream it live on my Facebook page too!
Notice I've said "try". I've had a few meetings using Zoom but I haven't done anything with more than a dozen people, nor have I done anything that is simulcast on Facebook, so we will see how this goes.
Be sure to check my "Random Thoughts" on Saturday and I will post the meeting code for you to get into the "Virtual Happy-Hour". In the meantime, make sure you get Zoom set up on your smartphone, tablet, or computer.
And figure out your favorite beverage and we will all share one together on Saturday evening!
A QUICK SURVEY
So as "Random Thoughts" makes a few transitions, I just want to know what you like.
I'm considering making "Random Thoughts" a daily podcast that would have a blog post included with it. That way I could still post links, photos, videos, and things  you can't put in an audio podcast. There would also be a transcript of basically what was covered in the audio podcast. The podcast would be about 10-15 minutes in length everyday.
If I do decide to go that way, would you still read "Random Thoughts" this way or would  you prefer to listen to it through a podcast? Let me know…

Loading ...
If people really want the audio podcast, I'll work on getting that up and running in the next week or two. If people really don't want to change and would like it to stay just they way it is, then I might hold off on the audio podcast. Please let me know.
Today is  "Peanut Butter and Jelly Day". I think I'll have a PB&J sandwich for lunch. Oh wait, I'm out of bread!
Have a TREMENDOUS Thursday. Keep washing those hands and staying home as much as possible. I will talk to you this afternoon from 3 pm until 7 pm — local and live — on 98.7 WFGR. Please join me
If you have any comments on the above stories, please leave your remarks below…