"Random Thoughts" for Wednesday, August 19th, 2020
We've made it halfway through another week. The weekend is just around the corner. It's time for today's "Random Thoughts"…
LOOKING FOR THE OWNER OF SOME DONATED CREMAINS
The Goodwill in Cedar Springs is hoping to find the owner of a couple of urns that were dropped off at their location.
There were two urns, complete with ashes, dropped off on July 22nd. It is not known if they were left intentionally, or possibly by mistake. The store would like to find the relatives of the deceased so the cremains can be returned.
Read more about these urns here.
GREAT MARKET NEWS
The S & P finally closed at an all-time high yesterday. That erased all of the losses from the coronavirus pandemic. The index is up more than 54% since hitting a low on March 23rd.
You can read more about the market here.
WOULD YOU RATHER…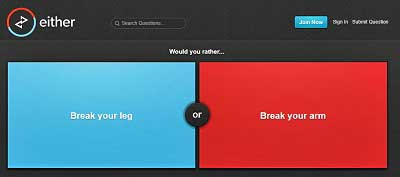 Remember the time when you'd have conversations with friends about what you would rather do.
I found an interesting website that poses that very question about just what you'd like to do, and then gives survey results to report on how others have answered the question.
For example: Would you rather… Have all fingernails and toenails removed quickly OR Deep papercuts on the webbing between each finger and toe slowly? (You cringed just a little bit at the thought didn't you?!)
You'll be happy to know that after almost 1.5 million votes, about two-thirds of people — 57% — would have their fingernails and toenails removed quickly.
Another question I found very interesting — Would you rather…Listen to only one song for the rest of your life OR Listen to no music for the rest of your life?
There many other questions to check out. This website definitely gets you thinking about things and is a great conversation starter. The website is http://either.io/.
KEEP YOUR PETS HYDRATED
It's always important to make sure your pets have plenty of water, especially during the summer when it is so hot.
Here is one dog who was not happy that the water bowl was empty for five minutes…
SIGN ME UP FOR A BOX OR TWO…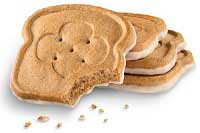 The Girl Scouts announced that they are releasing a new cookie flavor in 2021. The Toast-Yay! is a French toast-flavored cookie iced with a maple syrup-flavored frosting. Toast Yay! cookies are already available in select areas and will go nationwide in January.
It will be interesting to see how cookies are sold this year. According to the press release: "Girl Scouts will again embrace their entrepreneurial spirit by selling cookies through online platforms and innovative "virtual cookie booths" on social media (with parental supervision). Many girls will offer socially distant or contactless sales and delivery options. If local guidelines allow, in-person sales may also be available in certain areas, keeping girls' safety top priority."
Read the complete press release about the new cookie here.
TODAY IS…
Today is Photography Day.
Oh how times have changed when it comes to taking pictures. No more film to load. No more flash cubes. No more worrying about wasting film or paying for pictures to be developed that didn't really turn out. Everything is digital now days.
I purchased my first digital camera back in the 90's! It was so primitive compared to the cameras of today..and I paid a small fortune for it. But overall it took great pictures.
A LOOK BACK
On this date in 1934, the first All-American Soap Box Derby was held in Dayton, Ohio. The winner was Robert Turner, who made his car from wood recycled from a saloon bar.
Find out what else has happened on August 19th.
WRAPPING UP
I hope you have a WONDERFUL Wednesday! I will be on the air this afternoon — local and live — from 3-7 pm on 98.7 WFGR! Please join me!
If you have any comments on the above stories, please leave your remarks below…