"Random Thoughts" for Tuesday, August 4th, 2020
Welcome to Tuesday! Yesterday was a pretty good day…let's keep that momentum going to get us to the weekend! Here are my "Random Thoughts" for today…
GO VOTE!
Michigan is holding a state primary election today, August 4th, to determine candidates at the local, state and federal levels for the general election on November 3rd.
Voters are encouraged to vote from home with an absentee ballot. In-person voting will be available in every jurisdiction. Polls will be open until 8 pm.
Secretary of State Jocelyn Benson put together a video providing voters with their voting options…
You can see what will be on your ballot at https://mvic.sos.state.mi.us/.
KENT DISTRICT LIBRARY BRANCHES RE-OPENING
In a summer where just about everything has been cancelled, it's a great time to sit down with a good book.
In the past, we could head off to the library to find a great printed piece to read. Due to the coronavirus, the Kent District Library had closed it branches on March 13th.
The good news is that KDL is now re-opening some of their branches!
You can read more about it here.
GO JUMP IN THE LAKE…OR MAYBE NOT!
If someone tells you to "go jump in a lake" today…you might want to reconsider doing that. Lake Michigan water temps are pretty cold this morning. Some of the water temperature reports from the State Parks this morning:  Ludington 49, Mears 53, Grand Haven 42, Oval Beach 61.
Learn more about how cold water affects your body at www.weather.gov/safety/coldwater.
CELEBRITY DEATH
Veteran actor Reni Santoni, who appeared in films like "Dirty Harry", "Bad Boys", and "Cobra", has died following a long illness. He was 81. No cause of death has been revealed at this time.
He was probably best-remembered for his role as "Poppie" on TV's "Seinfeld".
WHAT'S IT CALLED?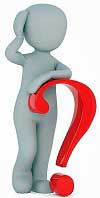 There are many things that we use, or see, every day that we have no idea what they are called. Most of those things actually have names, although we have never learned those names.
I found an interesting list the other day with a bunch of these items and their names. I thought I'd share some of these things over the next couple of weeks here in my "Random Thoughts"
Here is today's question: Those lyrics in songs that don't really have any meaning…the "na na na" and the "la la la". What are they called?
I'll have the answer below at the end of this blog…
TODAY IS…
Today is National Chocolate Chip Cookie Day.
OK, I'll gladly celebrate! Nothing better than warm Toll House chocolate chip cookies right out of the oven!
A LOOK BACK
On this date in 1958, Billboard Magazine introduced its "Hot 100" chart. The first #1 song was Ricky Nelson's "Poor Little Fool."
Find out what else has happened on August 4th.
WRAPPING UP
Have a TREMENDOUS Tuesday! I will be on the air this afternoon — local and live — from 3-7 pm on 98.7 WFGR! I'll talk to you then!
The answer to the question above: The words in song lyrics that really don't have any meaning are called "vocables".
If you have any comments on the above stories, please leave your remarks below…