"Random Thoughts" for Thursday, August 6th, 2020
We are another day closer to the weekend. The weather is looking good for Saturday, Maybe some thunderstorms on Sunday. Here are my "Random Thoughts" for Thursday…
OLD MICHIGAN TOURISM VIDEO
It's fun to look back and see how our state of Michigan was promoted in the past.
I found an old travel video that was produced to encourage tourism in the "mitten state".
This 1949 Chevrolet sponsored tourism video includes scenes including the car ferries, Holland's Tulip Time Festival, the Sleeping Bear Dunes, and some of Michigan's beautiful west coast.
You can see a few other old tourism videos on my WFGR blog here. There are also some of the Pure Michigan TV commercials, narrated by Tim Allen. Some of those were so good.
CELEBRITY PETS
Apparently actor Arnold Schwarzenegger has a couple of pets…a donkey and a dog. It looks like Dutch and Lulu are going to become friends…
Dutch and Lulu update: this is the beginning of a fantastic friendship. pic.twitter.com/VWca6E4jEl

— Arnold (@Schwarzenegger) August 5, 2020
It looks like the donkey is in the house! Imagine cleaning up after that!
And Kelly Osbourne brings her pet to work…
ANOTHER TV REBOOT
I've said it before and I'll say it again…Hollywood has run out of ideas.
The trend the last couple of years is to take something old and just redo it.
Now, Sony is working on a sequel reboot of the '80s TV sitcom "Who's the Boss". It looks like original stars Tony Danza and Alyssa Milano are on board.
A year ago, Tony Danza shot down the idea of a reboot, saying he wasn't a fan of reboots…
Apparently the money is good and he's changed his mind.
A MUSICAL TIME WASTER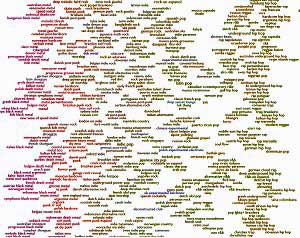 Have you ever thought about all the different types of music genres there are?
Someone has put together a website with a list of many of these musical styles. Some things you probably never even thought about. For example, classic russian rock, finnish rockabilly, and deep happy hardcore, There is even an "Grand Rapids Indie" genre.
The website EveryNoise.com has complied a list of these genres and supplied audio clip samples for you to listen to. If you click on the genre it opens up and even bigger list. I could spend hours — no maybe days — scrolling around on this site. If you are a music lover, you definitely need to check it out.
WHAT'S IT CALLED?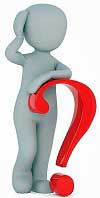 There are many things that we use, or see, every day that we have no idea what they are called. Most of those things actually have names, although we have never learned those names.
Do you have sloppy penmanship? Illegible handwriting has a name. Do you know what it is called?
I'll have the answer below at the end of this blog…
TODAY IS…
Today is Root Beer Float Day.
In the past A&W restaurants offered up a free root beer float to celebrate, but it doesn't look like they are doing that this year.
A LOOK BACK
On this date in 1981, Firefighters in Indianapolis, IN, answered a false alarm. When they returned to their station, it was ablaze due to a grease fire.
Find out what else has happened on August 6th.
WRAPPING UP
I hope you have a TREMENDOUS Thursday! I will be on the air this afternoon — local and live — from 3-7 pm on 98.7 WFGR! I'll talk to you then!
The answer to the question above: Illegible handwriting is called "griffonage".
If you have any comments on the above stories, please leave your remarks below…