We've almost made it through another week. It's time for Friday's "Random Thoughts"…
TODAY IS WORKING NAKED DAY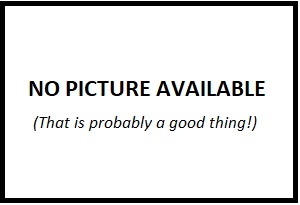 Working Naked Day was founded by a woman named Lisa Kanarek. She left a corporate job over 20 years ago, to start working from home, where she could "work naked" if she chose to.
So how do you celebrate "Working Naked Day"? According to the Days of the Year website, "today is a day to celebrate the freedom and flexibility that working from home allows. Want to trade your suits for bunny slippers and comfy clothes?"
I'm not sure you really can say you are naked if you are wearing "bunny slippers and comfy clothes".
Will I celebrate? Maybe! I just have to turn up the heat first. It's a little chilly in my basement office!
HE'S 107, HE STILL DRIVES, AND HE HAS A 99 YEAR OLD FIANCÉE!
The other day we lost actor Kirk Douglas at the age of 103. I often wonder what the lifestyle is like for someone that age.
And then I found this story about a man who is 107. I love this!
Joe Newman, of Sarasota, FL, is still very sharp. He even still drives, although he does think older people should be tested on their driving abilities to keep their license. (Who wants to be THAT person at the Secretary of State that has to get into a car with these older people and to check out their driving skills?!)
He even has a fiancée. She is 99 years old! They do make a cute couple…
If I can be this healthy and sharp at 107, I look forward to growing that old. I have 50 years to go!
SPEAKING OF BIRTHDAYS…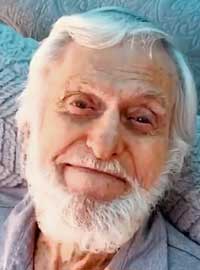 There are a lot of celebrities that are doing something called "Cameo".
For a fee, some of your favorite TV or movie stars, comedians, legends, and athletes will do personalized shout-outs to help celebrate birthdays, anniversaries, or other special events. It is a cool way for some celebrities to make a little extra money on the side.
One of the people now offering up a special Cameo is Dick Van Dyke!  He is one person I would love to sit down and just have a casual conversation over dinner or a drink. He seems like such a down to earth man, who is still doing great at the age of 94.
Dick starred in TV's "The Dick Van Dyke Show" in the 60s and also appeared in many movies including "Mary Poppins" and "Chitty Chitty Bang Bang".
I'm just putting this out there…I have a birthday coming up the end of March!
For $500, Dick will do a special cameo for someone to help celebrate their birthday… hint, hint!
DOMESTIC PROBLEMS IN CONCERT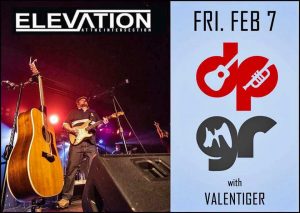 If you listened to "The Rick and Scott Show" back in the 90s, you are familiar with the Grand Rapids band "Domestic Problems".
Andy Holtgreive and the rest of the band don't perform much anymore, but from time to time they will get together for a show.
They will be at Elevation at The Intersection, at 133 Grandville Ave., SW, in Grand Rapids. MI tonight (Friday, February 7th) at 8:00 pm. Tickets are $20
You may remember the songs "Untitled" and "My Only Love", just to name a few.
I did a blog post about Andy a few years ago. He had written a song about a conversation he had with his 10 year old daughter called "Remember Love".
Here is the link to that post. Also on that post are a few of Domestic Problems other songs for you to listen to.
Enjoy your Friday! I will talk to you this afternoon from 3-7 pm on 98.7 WFGR and we will kick off the weekend together!
If you have any comments on the above stories, please leave your remarks below…