It's been another super busy week, but we have made it to Friday. It's time for some "Random Thoughts"…
JAY ALLEN'S FUNERAL
Thursday morning I attended the funeral for Jay Allen.
The church was packed with about 600 family and friends to say good bye to such a great guy.
I know there were some people who would have liked to have been there, but due to other commitments they could not.
I didn't realize it until after the service, but the family did broadcast the service live on Facebook. You can watch the video below…
If you watch noting else at all this weekend, take a few minutes to go 33 minutes into the service and watch the portion of the service where Jay's son, AJ, gets up and talks about his father. I don't know how he did it, but AJ was able to hold it together while talking about how Jay was going to make his son proud of the way he handled his battle with cancer. AJ reflected on just how proud he was of his father. AJ, you made your father just as proud of YOU yesterday. I was so impressed and proud of him as well.
Both of Jay's brothers also had a part in the service. It is a little eery how much Jay's twin brother, Vern, sounds just like Jay. There were times I would close my eyes while Vern was speaking, and it was like listening to Jay Allen delivering that message.
Rest in Peace Jay. And know that there are so many family and friends that will be here to help your family in their time of need and and moving forward. I love you all.
AN ANIMATRONIC GROUND HOG?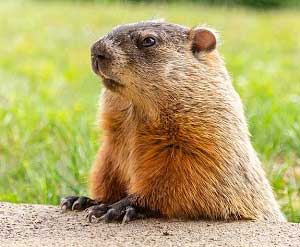 Groundhog Day is coming up this Sunday, February 2nd. Early that morning, Punxsutawney Phil's handler will reach into the nice warm, cozy burrow where Phil is sleepnig and wake him up. They will pull him from his hole and wait for him to give his forecast as to just when spring will arrive. This is a tradition that has been going on for since 1840.
Well now PETA, the People for the Ethical Treatment of Animals, is calling for Punxsutawney Phil to be retired. They want him sent to a reputable sanctuary and to be replaced with an animatronic groundhog that would use artificial intelligence to predict the weather.
In a letter from PETA President Ingrid Newkirk, she writes:
"Using technologically advanced electromechanical devices such as animatronics instead of live animals is more popular than ever. We even have the technology to create an animatronic groundhog with artificial intelligence (AI) that could actually predict the weather. An AI Phil would renew interest in Punxsutawney, generating a great deal of buzz, much like Sony's robot dog "aibo," which walks, plays, misbehaves, and responds to commands. By creating an AI Phil, you could keep Punxsutawney at the center of Groundhog Day but in a much more progressive way. Talk about taking your town's annual tradition in a fresh and innovative direction!"
I will admit, I am surprised that ol' Phil hasn't just taken a huge bite out of the hand that reaches in to grab him every February 2nd, but I'm not sure I want a fake groundhog taking over those duties.
Maybe it's just time to let his tradition fade off into the sunset. We all know that spring will be six weeks away, regardless of Phil seeing his shadow or not.
Do you remember the run in with PETA that we had on "The Rick & Scott Show"? Here is that audio.
WE NEED TO STOP DIAGNOSING OUR OWN ILLNESSES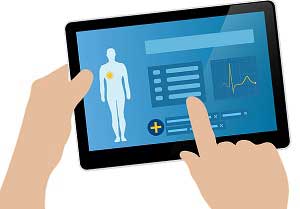 With everyone having the internet, when we get sick, we just Google our symptoms and self diagnose ourselves. We have all done it. It just seems so much easier than calling up the doctor and making an appointment to get in to see them.
A California man recently tweeted an embarrassing story about the time he learned why you should never use an online symptom-checker to diagnose yourself.
The man was very concerned when he noticed that his legs had turned blue. That's never a good sign. So he did some research online and figured out that he had deep-vein thrombosis…or so he thought. He rushed to the emergency room to get checked out and was prepared to hear some bad news.
The man ended up a embarrassed and red-faced over his blue legs. The doctors informed the man that his legs were blue because he didn't wash his new jeans before wearing them.
Wait until that medical bill shows up in the mailbox. Those will be some expensive new jeans!
ENJOY YOUR WEEKEND
We wrap up January and begin the new month of February this weekend. Groundhog Day is Sunday and the Super Bowl is later Sunday evening. There are several other things going on this weekend. You can find a list of "10 Things To Do This Weekend" here.
And remember the words of Rick Beckett: "Don't Drink and Drive. Don't Do It. Don't Be an Idiot!"
I'll will talk to you this afternoon from 3-7 pm on 98.7 WFGR.
If you have any comments on the above stories, please leave your remarks below…