"Random Thoughts" for Wednesday, July 22nd 2020
It's "HUMP DAY"! (Why do I still like saying that? And I think I want a camel.) Here are my "Random Thoughts" for Wednesday…
YOUR SCREAM — HEARD IN ICELAND!
With everything that is going on in the world…do you feel the desire to just scream?
Well now you can — and that scream will be heard in Iceland!
Iceland's tourism board has launched a new program called "Let It Out". People from around the world are encouraged to release their pent-up anger, frustration, and stress by screaming.
That scream will then be played on a loudspeaker in the wide open spaces of Iceland!
Just visit the Let It Out website to record your scream. (Warning: There is a scream that plays when you go to that website. It scared the crap out of me!)
DO YOU LIKE CABBAGE AND CUCUMBERS?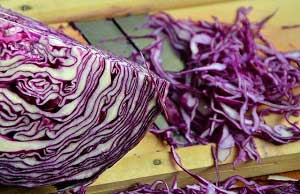 A new study from France shows that raw and fermented cabbage can fight COVID-19 by reducing the levels of a compound that helps the virus infect the body.
The study found that cabbage — whether raw, pickled, or in coleslaw — could help people build up a resistance to the virus.
The study also found that cucumbers also have coronavirus fighting properties.
I'll take the cabbage and coleslaw but I'll pass on the sauerkraut and cucumbers. I'll leave those for you! Consider it my community service and paying it forward!
MAYBE WE ALL NEED ONE OF THESE…
A restaurant in San Antonio Texas, has installed a "disinfectant portal" at the entrance. At the press of a button customers of Alamo Biscuit Company are sprayed with a chlorine-based, skin-safe sanitizer mist that the owner claims kills 99.7% of germs.
Now if they combined this with the metal detectors we sometimes have to walk through — we'd be all set!
WHAT'S IT CALLED?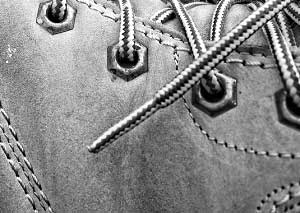 There are many things that we use, or see, every day that we have no idea what they are called. Most of those things actually have names, although we have never learned those names.
I found an interesting list of these items and I thought I'd share the names some of these things over the next couple of weeks here in my "Random Thoughts"
Here is today's question: What is the plastic or metal coating at the end of your shoelaces called?
(If you've ever had one of these things fall off and then had to re-lace  your shoes, you know the special purpose they serve!)
I'll have the answer below at the end of this blog…
TODAY IS…
Today is Hot Dog Day!
I may celebrate by getting some chili dogs for dinner. Who has the best chili dogs in your opinion? I really like the ones from Mr. Burger, but I'm will to try a few other places if you know of some good ones.
A LOOK BACK
On this date in 1893, Katharine Lee Bates wrote "America the Beautiful" after admiring the view from the top of Pikes Peak near Colorado Springs, CO.
I've been by Pike's Peak but never up to the top. I need to add that to my bucket list.
Find out what else has happened on July 22nd.
WRAPPING UP
Have a WONDERFUL Wednesday! I will be on the air this afternoon — local and live — from 3-7 pm on 98.7 WFGR! I'll talk to you then!
The answer to the question above: The plastic or metallic coating at the end of your shoelace is called an aglet.
If you have any comments on the above stories, please leave your remarks below…