"Random Thoughts" for Thursday, July 23rd 2020
I've started my countdown to the weekend. Only a few days away! Here are my "Random Thoughts" for Thursday…
TUCKER CARLSON vs. THE NEW YORK TIMES
Once again, I'm never really sure who to believe anymore, but this story is disturbing…
The host of "Tucker Carlson Tonight", on Fox News, is in a battle with the New York Times.
From the stories I have read, it looks like Tucker Carlson moved after his home was vandalized and the lives of he and his family threatened. This week, the New York Times was working on a story to release his personal information to the public AGAIN.
The New York Times doesn't like what he is saying, so they are trying to intimidate him into silence but putting the lives of his family in danger.
Twitter fans of Tucker Carlson came to his defense and started publicly posting the address and personal information of the New York Times reporter who was writing the story, many encouraging people to harass the reporter.
This is just wrong from all angles. As a media personality people have a job to do. People will agree or disagree with that person. It is just a job, and that person should be able to go to their home and expect to be safe. Releasing personal information — like a person's address, is unacceptable.
People in the media don't give out their home addresses and personal phone numbers for a reason. Years ago is was easier to keep that information private. Now, with the internet, that information is more readily available.
You can read more about the battle between Tucker Carlson and the New York Times here.
BASEBALL IS BACK!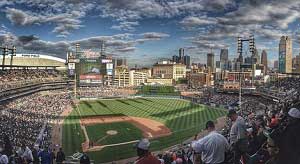 Today, July 23rd, is opening day for Major League Baseball — nearly four months after its originally planned opening date of March 26th.
As with everything else, there have been some adjustments made due to the coronavirus…
One of the biggest changes is a shortened season. The teams will only play 60 games, instead of 162.
Major League Baseball has decided to leave it up to local governments to decide whether fans will be allowed into the ballparks to attend games. To start the season, no teams are currently allowing any fans to attend.
The Detroit Tigers kick off the season on Friday, July 24th in Cincinnati against the Reds. Game time is 6:10 pm. The Home Opener for Detroit, at Comerica Park, won't be until next Monday, July 27th, when the Tigers host the Kansas City Royals for a game at 7:10 pm.
Read more about the return of baseball here.
MORE STUPID PEOPLE AT YELLOWSTONE
Yellowstone National Park is one of my favorite vacation spots. I have been there several times and hope to get out there again very soon.
I am always amazed at the number of people who don't take precautions around wild animals. Every year there are stories about people who get injured because they get too close to the buffalo. I've heard stories of parents trying to sit their young child on a buffalo for a picture. What are you thinking? Apparently you aren't thinking. These are still wild animals. They aren't animatronic animals you might see at Disney, nor are they trained to interact with people. Keep your distance!
Here is the video of one lucky lady who was getting too close and upset a buffalo. The animal started charging at her. In her attempt to run away, the tourist slipped and fell. By playing dead on the ground, she probably saved her own life…
WHAT'S IT CALLED?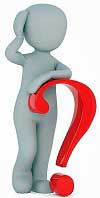 There are many things that we use, or see, every day that we have no idea what they are called. Most of those things actually have names, although we have never learned those names.
I found an interesting list the other day with a bunch of these items and their names. I thought I'd share some of these things over the next couple of weeks here in my "Random Thoughts"
We've all been embarrassed when our stomach rumbles loudly while we are with other people in a quiet room. They actually have a name for this. Do you know what it's called?
I'll have the answer below at the end of this blog…
TODAY IS…
Today is Vanilla Ice Cream Day!
How about celebrating by making your own vanilla ice cream! Most recipes are going to require you to have an ice cream machine, but the DaysOfTheYear.com website has a great recipe that you can make without a machine. (I haven't tried it, but it sounds like fun.) Here is that recipe:
Ingredients:
2 teaspoons of vanilla extract
1 cup of sugar
2 cups of half-and-half cream
2 cups of heavy whipping cream
How to make vanilla ice cream:
First, you need to prepare your pan. Freeze an empty freezer-safe shallow pan or bowl.
Now, grab a large bowl, and mix all of the ingredients together until the sugar has dissolved. It is important to make sure that all of the sugar has fully dissolved before you freeze the mixture, as this will create the smoothest texture.
Once everything is mixed, transfer the mixture to the cold pan, and put it back in the freezer for about 30 minutes. Once that time has passed, take a good look at your creation. If the edges of it have begun the freezing process, you should take the mixture out of the freezer and use a hand mixer to beat it. Breaking up the ice cream in this way is what will help to make it creamy and smooth. However, don't go overboard! You don't want to beat the mixture too much!
You should then return the mixture to the freezer. Around every 30 minutes, you should repeat the process of beating the mixture. Keep doing this until the ice cream has frozen completely. This will usually take around four or five sessions of beating the ice cream. If you have noticed that the ice cream has become too hard at any point, simply put it in the fridge until it becomes soft enough to beat again.
Store the ice cream in your freezer in a covered container until you are ready to eat it.
A LOOK BACK
On this date in 1880, the first U.S. commercial hydro-electric power plant began operation in Grand Rapids, MI on the Grand River.
JoJo from 98.7 WFGR recently wrote a blog about this history of hydro-electric power in Grand Rapids. You can read his post here. "The water turbine used to generate the energy for the lights was made for the Wolverine Chair Company, one of the many furniture factories that lined the Grand back in the day."
Find out what else has happened on July 23rd.
WRAPPING UP
Have a TREMENDOUS Thursday! I will be on the air this afternoon — local and live — from 3-7 pm on 98.7 WFGR! I'll talk to you then!
The answer to the question above: The rumbling of your stomach is called a wamble.
If you have any comments on the above stories, please leave your remarks below…