"Random Thoughts" for Monday, June 22nd, 2020
Another weekend has come and gone. Hopefully everyone had a great Father's Day.
It's time now to get back to work. Here are today's "Random Thoughts"…
LOGAN'S ROADHOUSE BACK OPEN?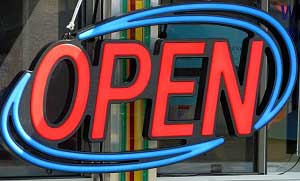 Back in March we heard that CraftWorks Holdings, the company that owns Logan's Roadhouse and Old Chicago restaurants had filed for Chapter 11 bankruptcy. They planned on keeping all of them open and running.
But then a month later, news came out that Logan's parent company was "mothballing" all 261 locations of the popular restaurant. CraftWorks Holdings had fired their CEO Hazem Ouf and CFO Jim Lebs after the two were accused of paying the company's bills without permission. In total, close to 18,000 employees were receiving a pink slip. The company's other restaurant brand, Old Chicago, also fired all of their workers.
Over the weekend I happened to drive by the Grandville Logan's Roadhouse and it was open, and the parking lot was packed. So I turned to social media to get information on what was going on.
It looks like the Logan's Restaurants in Grandville (4425 Canal Ave., SW), Caledonia (1651 Marketplace Dr., SE), and Holland have re-opened. The individual restaurant websites confirm that they are open for business.
The Alpine location (3153 Alpine Ave, in Walker) is to re-open today.
According to the Logan's Roadhouse website, the Norton Shores and Portage locations remain "temporarily closed".
As for the only west Michigan Old Chicago location (at 3333 28th St.,SE in Kentwood) their website states "We Are Open".
ON HOLD MUSIC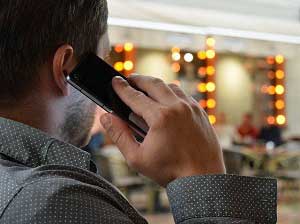 Have you ever noticed that the music you hear on hold is either really bad or of bad quality.
I can't tell you how many times I've heard it drop out or it sounds all fuzzy and scratchy.
Why can't phone manufacturers figure out a way to get us better quality audio when it comes to hold music?
Or, is there just no supplier of music for "hold" that can supply better music?
Lately, I've had to sit on hold for upwards of an hour for various things I've had to call in about. Repeatedly the music sucks, it repeats itself about every 5 minutes (usually about two or three songs) with a "Please hold…your call in important to us" recording between the music.
If we have to spend so much time on hold, please get us some decent music to listen to!
I'VE RESET MY PASSWORDS
I probably shouldn't reveal this, but I have updated all my passwords. I changed all my passwords to "kenny".
So now I have all Kenny Loggins!
(It's a joke! I would never tell anyone my passwords.)
TODAY IS…
Today is Onion Rings Day!
Who has the best onion rings now days? I used to love Mr. Fables onion rings, but those are long gone.
A LOOK BACK
On this date in 1942, The Pledge of Allegiance was formally adopted by the U.S. Congress.
I love the video of the late Red Skelton breaking down what each and every word in the Pledge of Allegiance means. I think everyone should watch it…
Find out what else has happened on June 22nd.
WRAPPING UP
Have a MAGNIFICENT Monday! I will be on the air this afternoon — local and live — from 3-7 pm on 98.7 WFGR! I'll talk to you then!
If you have any comments on the above stories, please leave your remarks below…