Well we've made it through one day of June…can we make it two in a row? Here are some "Random Thoughts" for Tuesday.
THE NUMBERS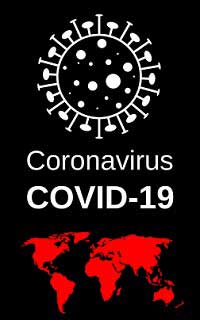 According to the website put together by the Michigan Department of Health and Human Services, as of Monday afternoon at 3 pm there are 57,532 confirmed cases of COVID-19 in the state of Michigan. That number jumped up by 135 in 24 hours.
As for confirmed cases here in west Michigan, we have:
3,748 confirmed cases in Kent County (up by 33)
781 in Ottawa (up by 7)
645 in Muskegon (up by 2)
220 in Allegan (up by 2)
151 in Ionia County (up by 3)
107 in Newaygo County (up by 2)
66 in Montcalm (no change)
63 in Barry County (no change)
We have had a total of 5,516 deaths in our state due to COVID-19 (an increase of 25 in 24 hours). Here are the numbers for west Michigan:
89 deaths in Kent County (up by 4)
36 in Muskegon County (no change)
34 deaths in Ottawa County (no change)
6 deaths in Allegan County (no change)
4 deaths in Ionia County (no change)
2 deaths in Barry County (no change)
1 death in Montcalm County (no change)
They are now also giving us the Cumulative Total of Recovered COVID-19 Cases. They will update this number every Saturday. As of May 29th, 38,099 have recovered from the virus.
There are now more than 6.2 million cases of coronavirus worldwide, with more than 375,000 deaths. In the U.S., there are now more than 1.8 million confirmed cases and more than 105,000 deaths.
The latest we have on percentages from WDIV TV in Detroit: These results lag by a few days, but on Saturday, May 30th, the results of 13,304 tests came back with 494 confirmed as positive. That's 3.7% of the tests that came back positive. The previous day, Friday, May 29th, 6.5% of the tests came back positive. That means we have seen a decrease of 2.8% in cases testing positive in just a day. Those numbers have decreased for one day in a row. Those numbers are down overall from the peak on April 4th of 41.8%.
The state has a new web dashboard for testing information. It shows that here in west Michigan, on Saturday, May 30th, 2.052 tests were administered and 4.4% of those tests came back positive. That is down from 5.5% the day before, Friday, May 29th. Those numbers have decreased for two straight days. The peak was 42.1% on March 22nd.
Stay Home, Wash Your Hands, and Social Distance Yourself! Please stay healthy.
BROADCASTING FROM HOME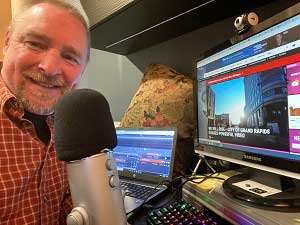 On Monday afternoon, I had to do my radio shift for 98.7 WFGR from home!
Station management, the building owners, and the Grand Rapids Police were all asking people to stay away from the downtown area. There were rumors of another protest at 3 pm. I'm not sure I would have even been able to get to the parking ramp I normally park in.
Fortunately, due to the coronavirus, all of the station's on air personalities have been set up with the necessary equipment to be able to do their job from home. This was the first time I actually had to use it.
I hated it!
Even though I was able to access just about every resource I could at the station, I just missed not being in the studio. Being at home made it tougher to interact with listeners. Technically things also had to be done a little differently than in the studio. The older I get — the less I like change. I guess I'm just set in my ways and like the same routine every day when it comes to things like this.
Hopefully I can be back in the studio for today's shift from 3-7 pm on 98.7 WFGR. Either way — at home or in the studio — I will be on the air and talk to you then.
(And yes, that's my couch pillow by my laptop to help deaden the echo in the room!)
STOP TAUNTING THE POLICE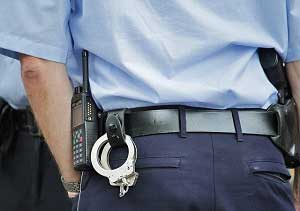 One of the reasons I had to broadcast from home yesterday, was a concern over an unauthorized protest that was planned for 3 pm in downtown Grand Rapids on Monday.
The authorities were doing everything they could to keep the streets safe. They were recommending that businesses close early and send employees home. They just didn't want people in the area if they didn't need to be.
There were a few that showed up for the protest. For the most part they were peaceful, however, I will never understand why some people feel the need to taunt the police and refuse to do what they are instructed to do.
The protesters were still on the streets of downtown as the start of the curfew began at 7 pm. Instead of wrapping up their protest, some had to stay just to buck authority.
Shortly after 7 pm, police started arresting people. WOOD TV-8 is reporting that 12 people were arrested.
The police also used something called "safe smoke" to get people moving along. Apparently one person received some burns from the canister used to set off the smoke.
Although I encourage people to protest peacefully, I have NO sympathy for the person who was burned or that were arrested on Monday evening. You were given your opportunity to protest, you were warned by authorities that curfew would be starting soon — and yet you stayed — to taunt the police by not leaving. Why can't we all just protest and follow the rules and guidelines set forth? Yesterday's protest seemed to be more about defying the orders of the authorities, than a protest for Black Lives Matter.
Protests of this nature aren't helping the cause. People are just egging on the authorities — and then when the police do act, the people are going to find a way to display it as "police brutality". Let's stay focused on what we are protesting and do things the right way — instead of losing the whole reason for the protest in the first place.
STAY AT HOME EXECUTIVE ORDER LIFTED
One of the good things that happened on Monday, Governor Gretchen Whitmer lifted the "stay at home" order.
In her latest executive order you can now get out of the house! Also included in the order: Retail stores will be able to reopen to customers without an appointment as of Thursday, June 4th. Restaurants will be able to start offering dine-in service again on Monday, June 8th. Groups of 100 people will be allowed to gather outdoors but must still practice social distancing.
BOTTLE AND CAN RETURNS BEGIN AGAIN NEXT MONDAY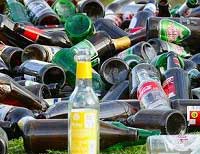 As my garage and storage shed are starting to be overrun with empty cans and bottles, I was happy to hear that starting Monday, June 15th, we will be able to start returning those items to the stores.
There are some restrictions. This only applies to grocery stores and other retailers with bottle returns at the front of their stores, or housed in a separate area, and serviced by reverse vending machines. Those retailers may also limit hours for bottle return, limit the number of machines operating, limit returns to $25 per person per day, and close facilities as needed for cleaning. You may find it tough to take those returnables back at first with all of these restrictions. Also, the State says that retailers must limit the volume of weekly returned beverage containers to no more than 140% of their average weekly collection volume for the period April and May 2019. Once these retailers hit that mark, they will probably have to shut down the bottle and can returns. I have a feeling  you are going to find the return machines either very busy, or closed more than open, until this all works itself out. Don't be in a huge hurry to head to the store with your returnables at first.
TODAY IS…
Today is Leave the Office Earlier Day!
I'm all for that! With many still working from home, I guess it's more of a "walk out of the home office a little earlier day".
A LOOK BACK
On this date in 2004, Ken Jennings began his 74-game winning streak on the TV game show "Jeopardy!".
Find out what else has happened on June 2nd.
WRAPPING UP
Have a TERRIFIC Tuesday.
I will be on the air this afternoon — local and live — from 3-7 pm on 98.7 WFGR! I'll talk to this afternoon!
If you have any comments on the above stories, please leave your remarks below…