We are another day closer to the weekend! It's Thursday! Here are my "Random Thoughts".
THE NUMBERS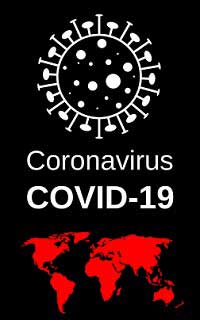 According to the website put together by the Michigan Department of Health and Human Services, as of Wednesday afternoon at 3 pm there are 58,035 confirmed cases of COVID-19 in the state of Michigan. That number jumped up by 503 in 24 hours.
As for confirmed cases here in west Michigan, we have:
3,815 confirmed cases in Kent County (up by 38)
797 in Ottawa (up by 11)
657 in Muskegon (up by 9)
221 in Allegan (no change)
154 in Ionia County (up by 2)
108 in Newaygo County (no change)
67 in Montcalm (up by 1)
64 in Barry County (no change)
We have had a total of 5,570 deaths in our state due to COVID-19 (an increase of 17 in 24 hours). Here are the numbers for west Michigan:
93 deaths in Kent County (no change)
37 in Muskegon County (no change)
36 deaths in Ottawa County (up by 1)
6 deaths in Allegan County (no change)
4 deaths in Ionia County (no change)
2 deaths in Barry County (no change)
1 death in Montcalm County (no change)
They are now also giving us the Cumulative Total of Recovered COVID-19 Cases. They will update this number every Saturday. As of May 29th, 38,099 have recovered from the virus.
The latest we have on percentages from WDIV TV in Detroit: These results lag by a few days, but on Monday, June 1st, the results of 14,619 tests came back with 402 confirmed as positive. That's 2.7% of the tests that came back positive. The previous day, Sunday, May 31st, 4.4% of the tests came back positive. That means we have seen a decrease of 1.7% in cases testing positive in just a day. Those numbers have decreased for three days in a row. Those numbers are down overall from the peak on April 4th of 41.8%.
There are now more than 6.5 million confirmed cases of coronavirus worldwide, with more than 386,000 deaths. In the U.S. there are more than 107,000 deaths and more than 1.8 million confirmed cases.
Stay Home, Wash Your Hands, and Social Distance Yourself! Please stay healthy.
"TIGER KING" UPDATE
A few months ago, it seemed like everyone was watching "Tiger King" on Netflix and learning about Joe Exotic's story.
Now, according to Hillsborough County Sheriff Chad Chronister, two experts deem that Carol Baskin's missing husband Don Lewis' signature on his will was 100% a forgery. Officials wouldn't say whether Carol was a suspect, but did add that it casts another shadow of suspicion.
The will left Baskin with an estate worth up to $10 million.
Don went missing from Tampa, FL in 1997. He was declared dead in 2002. In the "Tiger King" documentary, Joe Exotic accused Baskin of killing her husband and feeding his body to her tigers.
Earlier this week, Baskin was granted control Joe's old zoo. She just gets the land the zoo was located on. All the animals have to be removed from the property before she takes possession.
You can read more about the story here.
ALICIA SILVERSTONE TAKES BATHS WITH HER 9 YEAR OLD SON
There are times we probably shouldn't ask what people are doing to pass their time away while stuck at home during the coronavirus pandemic.
In an interview with The New York Times, 43 year old actress Alicia Silverstone admits that she bathes with her 9 year old son.
Now I am not a parent, but isn't 9 years old a little to old to be taking a bath with mommy?
Keep in mind this is the same woman that shared the fact that she fed her son like a baby bird back in 2012. She would pre-chew his food for him.
I'm feeling nauseous now.
WEAR FACE MASKS DURING SEX!
New research has just been published in the Annals of Internal Medicine that recommend you wear a mask while having sex.
Researchers at Harvard are recommending that couples wear face masks to prevent the spread of COVID-19. Experts say that heavy breathing can easily spread the virus and infect your lover. They say this is especially important to don a mask if your partner is not someone you have quarantined with.
The study also recommends that couples avoid kissing and urges everyone to shower before and after. Also, the area where you engaged in this activity should be cleaned and disinfected.
Just the mental image alone makes me laugh!
COMEDIANS JUST NOT AS FUNNY WITHOUT AN AUDIENCE
Have you noticed that some of  your favorite comedians and talk show hosts just aren't as funny without an audience?
From Ellen to the late night talk shows, it seems like they are really struggling when they try to be funny.
I guess I never really realized how much that laughter is contagious. If there is no laughter, the jokes kind of just fall flat. Or, maybe their jokes just aren't that funny after all.
Hopefully soon they can get back to performing in front of a live audience again.
TODAY IS…
Today is Hug Your Cat Day!
I don't have a cat and I'm allergic to cats, so I'll just give my little dog "Moose" a hug instead.
A LOOK BACK
On this date in 1937, the first shopping cart was introduced by Sylvan Goldman in Oklahoma City, OK. It was actually a modified folding chair on wheels.
I'm sure it probably had a wobbly front wheel too!
Find out what else has happened on June 4th.
WRAPPING UP
Have a TREMENDOUS Thursday.
I will be on the air this afternoon — local and live — from 3-7 pm on 98.7 WFGR! I'll talk to this afternoon!
If you have any comments on the above stories, please leave your remarks below…