It's Friday!!! I'm ready for the weekend. I've got a busy day, but here is an abbreviated version of my "Random Thoughts".
THE NUMBERS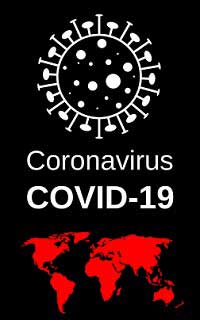 According to the website put together by the Michigan Department of Health and Human Services, as of Wednesday afternoon at 3 pm there are 58,241 confirmed cases of COVID-19 in the state of Michigan. That number jumped up by 206 in 24 hours.
As for confirmed cases here in west Michigan, we have:
3,851 confirmed cases in Kent County (up by 36)
807 in Ottawa (up by 10)
675 in Muskegon (up by 18)
223 in Allegan (up by 2)
154 in Ionia County (no change)
111 in Newaygo County (up by 3)
69 in Montcalm (up by 2)
65 in Barry County (up by 1)
We have had a total of 5,595 deaths in our state due to COVID-19 (an increase of 25 in 24 hours). Here are the numbers for west Michigan:
95 deaths in Kent County (up by 2)
37 in Muskegon County (no change)
38 deaths in Ottawa County (up by 2)
6 deaths in Allegan County (no change)
4 deaths in Ionia County (no change)
2 deaths in Barry County (no change)
1 death in Montcalm County (no change)
They are now also giving us the Cumulative Total of Recovered COVID-19 Cases. They will update this number every Saturday. As of May 29th, 38,099 have recovered from the virus.
The latest we have on percentages from WDIV TV in Detroit: These results lag by a few days, but on Tuesday, June 2nd, the results of 15,724 tests came back with 516 confirmed as positive. That's 3.3% of the tests that came back positive. The previous day, Monday, June 1st, 2.7% of the tests came back positive. That means we have seen an increase of .6% in cases testing positive in just a day. Those numbers have increased for one day in a row. Those numbers are down overall from the peak on April 4th of 41.8%.
There are now more than 6.5 million confirmed cases of coronavirus worldwide, with more than 386,000 deaths. In the U.S. there are more than 107,000 deaths and more than 1.8 million confirmed cases.
Stay Home, Wash Your Hands, and Social Distance Yourself! Please stay healthy.
TRUMP TO BLAME BECAUSE SOMEONE SAID HIS NAME?!
In what has to be the most irresponsible journalism I have ever seen from a major news source, ABC News finds 54 cases invoking 'Trump' in connection with violence, threats, alleged assaults.
In the article "'No Blame?' ABC News finds 54 cases invoking 'Trump' in connection with violence, threats, alleged assaults", apparently because someone mentioned his name, ABC News is trying to find a way to put some of the blame for the criminal actions on President Donald Trump.
You have got to be kidding me. Is this really a story?
So if I rob a bank, and blurt out someone's name saying "This is for John Doe", does that mean that John Doe is now partially to blame for my actions? I think not.
Let's take this a step further with what's going on in our country right now. Many of the rioters across the nation are saying that their actions are because of George Floyd. PLEASE tell me you are not going to blame Mr. Floyd for these actions — just because someone said his name. While his murder, and how it happened, is the cause for the upheaval, DON'T YOU DARE blame George Floyd for this violence.
This is such desperate and irresponsible journalism. Shame on you ABC News for publishing such garbage. A bigger "shame on you" to anyone who truly believes the President, or any other person, is partly responsible for a criminal act just because someone mentions their name.
ABC News…I have lost so much respect for your news organization now. You should be ashamed of yourself.
Here is the article if you would like to read it for yourself.
AMAZON FAILED ME AGAIN
I don't know why I keep giving them another chance and ordering things from Amazon. They screw me over every time on their delivery dates.
I was scheduled to receive my package by 8 pm on Thursday. I waited anxiously for something I really wanted to have by Friday.
I kept tracking the package. At 8:09 am on Thursday, my package arrived at the carrier facility in Walker. There shouldn't be any reason for my package to not be here on time.
Or so I thought. At 8 pm, instead of receiving my order, I instead received an email telling me my package was "delayed in transit". Seriously? Cedar Springs is only 25 miles from my home. You had 12 hours to get it that far. If  you only drove 2 miles an hour you would have arrived just after 8 pm. You could have walked it from Walker to Cedar Springs in 12 hours.
Now the email said I should receive my package on June 5th or 6th (today or Saturday). Gee thanks Amazon for failing me YET AGAIN.
TODAY IS…
Today is Doughnut Day!
Great! I'll take a dozen!
Krispy Kreme has actually been celebrating all week, giving away doughnuts. Just stop in, and with any doughnut purchase, you can get your favorite doughnut for free. The special runs through today. See the Krispy Kreme website for more details.
A LOOK BACK
On this date in 1956, Elvis Presley introduced his new single, "Hound Dog", on "The Milton Berle Show", and shocked audiences with his suggestive hip movements.
If those people could only see what's on TV now days!
Find out what else has happened on June 5th.
WRAPPING UP
Have a FANTASTIC Friday! Remember the words of Rick Beckett: "Don't Drink and Drive. Don't Do It. Don't Be an Idiot!".
I will be on the air this afternoon — local and live — from 3-7 pm on 98.7 WFGR! I'll talk to this afternoon!
If you have any comments on the above stories, please leave your remarks below…