Welcome to the weekend edition of my "Random Thoughts"…
TOILET PAPER SHORTAGE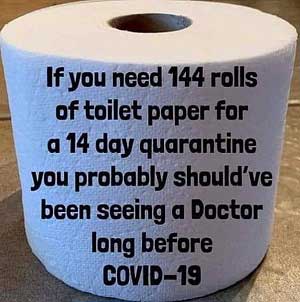 Perhaps when the stock market was so low, I should have purchased stock in toilet paper. Who would have thought a person could make a fortune by investing in butt wipe!
I just don't get it. Before all this panic, there was always hundreds of rolls on the shelves at the stores. So, that means that prior to all of this people either weren't wiping, or now people are just being ridiculous and stockpiling this stuff. I'm hoping that it is the last part.
I am new to all of this. I have never in my lifetime seen the shelves stripped of TP. Maybe this is what happens in the south when hurricanes are approaching…I don't know.
One source I found said we use about 100 rolls of toilet paper per year, per person. That is almost 33 billion rolls of toilet paper. According to Wikipedia, about 33 million rolls are manufactured every day. Figuring the manufacturing plants work 5 days a week, 52 weeks out of the year…that would be 8.5 billion rolls of butt wipe. Is that why we have a shortage. We are lacking 24.5 billion rolls?
I did see one statistic that said about 4 billion people don't use toilet paper. That's about 70-75% of the world's population. So, figuring in those facts, we should have plenty…but yet the store shelves are EMPTY.
I need your help. How much toilet paper is one supposed to have on hand at their house? I have about 10 rolls at the ready. Am I severely lacking in my storing abilities?
Help me with these numbers…

Loading ...
The results should be interesting!
HAPPY PI DAY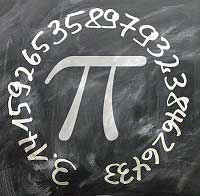 I'm a bit of a math nerd. Without hesitation I can tell you that "pi" is 3.1415927.
Today is March 14th or 3/14.
Somewhere in the past there was a connection made between 3/14 and 3.14 and today was determined to be Pi Day.
How do you celebrate Pi Day? Well according to the Days of the Year website we celebrate by: "eating a great deal of Pie! Remember, Pies are circles, Pi describes circles, and through that we find that everything in the universe can be described with a pi(e)."
Pie sounds really good actually. Maybe some apple, or pumpkin, or coconut cream for me! OK, now I've made myself hungry.
THERE'S AN APP FOR THAT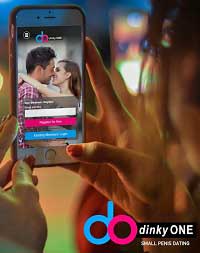 Just to prove that there is an app for just about everything…
There is a new dating app called "Dinky One". It is for guys who aren't well-endowed below the belt. The app welcomes guys who measure less than the global average — which is supposedly 5.5 inches. 50% of the male population will have a penis less than average size.
Apparently someone felt a need for an app like this.
I haven't decided on my screenname yet! I'm trying to come up with something short and witty.
HERE'S ANOTHER TUNE TO GET CAUGHT IN YOUR HEAD
I went to Meijer late last night to pick up a few things.
As expected, a lot of the shelves were bare. It reminded me of the story of Mother Hubbard's Cupboard!
While walking through the produce department I saw the empty rack where the bananas are usually found.
My mind couldn't help but immediately remind me of the song "Yes, We Have No Banananas".
Hours later that song is still stuck in my head!
Misery loves company and now it will be stuck in  your head too…
You are welcome!
THE ANSWER TO YESTERDAY'S PUZZLE
What do the following words have in common?
Assess
Banana
Dresser
Grammar
Potato
Revive
Uneven
Voodoo
The answer: You can take the first letter, move it to the end of the word, and you'll get the same word when read backwards.
Have a GREAT Weekend! Wash those hands, stay safe and healthy.  I will talk to you on the air on this Saturday from 2-6 pm on 98.7 WFGR!
If you have any comments on the above stories, please leave your remarks below…