Here we go…the last week before the Memorial Day weekend!
Here are my "Random Thoughts" for Monday!
THE NUMBERS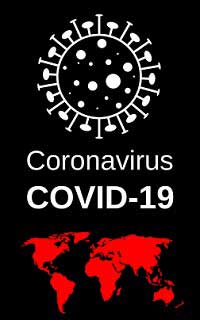 According to the website put together by the Michigan Department of Health and Human Services, as of Sunday afternoon at 3 pm there are 51,142 confirmed cases of COVID-19 in the state of Michigan. That number jumped up by 638 in 24 hours.
Here in West Michigan, there are 2,825 confirmed cases in Kent County (up by 59), 531 in Ottawa (up by 13), 486 in Muskegon (up by 18), 179 in Allegan (up by 5), 119 in Ionia County (up by 1), 56 in Barry County (no change), 53 in Montcalm (no change), and 43 in Newaygo County (up by 2).
We have had a total of 4,891 deaths in our state due to COVID-19 (an increase of 11). We have had 55 deaths in Kent County (up by 1), 24 in Muskegon County (up by 1), 24 deaths in Ottawa County (no change), three deaths in Ionia County (no change), two deaths in Allegan County (no change), one death in Barry County (no change), and one death in Montcalm County (no change).
They are now also giving us the Cumulative Total of Recovered COVID-19 Cases. They will update this number every Saturday. As of May 15th, 28,234 have recovered from the virus.
There are now more than 4.7 million confirmed cases of coronavirus worldwide, with more than 315,000 deaths. In the U.S., there are now more than 1.4 million confirmed cases, with approximately 90,000 deaths.
The latest we have on percentages from WDIV TV in Detroit: These results lag by a few days, but on Friday, May 15th, the results of 19,658 tests came back with 1,380 confirmed as positive. That's 7% of the tests that came back positive. The previous day, Thursday, May 14th, 8.9% of the tests came back positive. That means we have seen a decrease of 1.9% in cases testing positive in just a day. Those numbers are down overall from the peak on April 4th of 41.8%.
Stay Home, Wash Your Hands, and Social Distance Yourself! Please stay healthy.
NO AAA TRAVEL PREDICTIONS FOR MEMORIAL DAY WEEKEND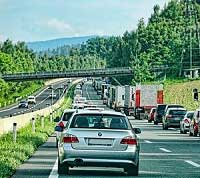 Due to the COVID-19 pandemic, for the first time in 20 years, AAA will NOT issue a Memorial Day travel forecast. They say the accuracy of the economic data used to put the forecast together has been undermined. They hope to have the forecast return for 2021.
With many states limiting travel, and people just not feeling safe to travel, this year there should be a huge drop in holiday weekend travel.
If you are hitting the road, be safe and don't drink and drive.
WET ENOUGH FOR YA?
Rainfall is approaching 4″ in parts of Ottawa, Muskegon and W. Kent County. The rest of the area has had up to 3″ of rain. I'm ready to build an ark!
All this water will not be good for controlling the mosquito population. The water, plus warmer temperatures later in the week, will make for perfect breeding conditions for the little blood suckers.
To help cut down on the breeding, make sure you get rid of any standing water once all this rain has stopped.
I was nailed by a couple of the pests over the weekend. Damn those bites itch!
EMPTY BOTTLES AND CANS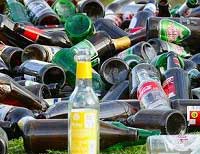 Many of us have empty bottles and cans piling up in our closets and garage.
An article by the Detroit Free Press estimates that Michigan residents have $50 million dollars in empties to return. That number grows by $70 million EVERY week!
One person in the industry commented theat "we're probably looking at 20 to 25 weeks to dig ourselves out of this issue".
You can read the entire article here.
If you are tired of having the returnables at your home, you can donate them. There are several different groups that are collecting empties as a fundraiser.
LAST SNOW BANK IN GRAND RAPIDS OFFICIALLY GONE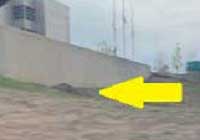 I mentioned about about a week ago that there was still the remnants of a snow back here in Grand Rapids.
I can officially announce that the snowbank is completely gone as of late last week.
The snowbank, along eastbound I-96, just past the Cascade Road exit is usually the last snow in the area to melt. It is not uncommon for it to last into the month of May, and this year was no exception.
A LOOK BACK
In 1929, the very first Tulip Festival was held in Holland, MI. It was cancelled for 2020 because of the Coronavirus.
WRAPPING UP
Today is Visit Your Relatives Day! Obviously, this was scheduled before any "Stay at Home" orders were issued. If you do visit any relatives, be safe about it. Or you can always visit them virtually on the computer.
Find out what else has happened on May 18th.
Have a MAGNIFICANT Monday! I will be on the air this afternoon — local and live — from 3-7 pm on 98.7 WFGR! I'll talk to you this afternoon.
If you have any comments on the above stories, please leave your remarks below…