Hello May! I'm so glad to see you. Here are today's "Random Thoughts"…
THE NUMBERS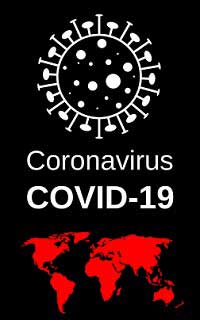 According to the website put together by the Michigan Department of Health and Human Services, as of Thursday afternoon at 3 pm there are 41,379 40.399 confirmed cases of COVID-19 in the state of Michigan. That number jumped up by 980 in 24 hours.
Here in West Michigan, there are 1,479 confirmed cases in Kent County (up by 84), 276 in Muskegon (up by 14), 236 in Ottawa (up by 12), 98 in Allegan (up by 4), 76 in Ionia County (up by 16), 40 in Montcalm (up by 2), 35 in Barry County (up by 1), and 22 in Newaygo County (no change).
We have had a total of 3,789 deaths in our state due to COVID-19 (an increase of 119). We have had 33 deaths in Kent County (no change), 17 in Muskegon County (up by 1), nine deaths in Ottawa County (no change), two deaths in Allegan County (no change), two deaths in Ionia County (no change), one death in Barry County (no change), and one death in Montcalm County (no change).
They are now also giving us the Cumulative Total of Recovered COVID-19 Cases. They will update this number every Saturday. As of April 25th, 8,342 have recovered from the virus.
There are now more than 3.2 million confirmed cases of coronavirus worldwide, with more than 233,000 deaths. In the U.S., there are more than 1 million confirmed cases and 63,000 deaths.
The latest we have on percentages from WDIV TV in Detroit: These results lag by a few days, but on Tuesday, April 28th, the results of 7,927 tests came back with 994 confirmed as positive. That's 12.5% of the tests that came back positive. The previous day, Monday, April 27th, 12.3% of the tests came back positive. That means we have seen an increase of .2% in cases testing positive in just a day. Those numbers are down overall from the peak on April 4th of 41.8%.
Stay Home, Wash Your Hands, and Social Distance Yourself! Please stay healthy.
GOVERNOR WHITMER EXTENDS STATE OF EMERGENCY AND SOME RESTRICTIONS THROUGH MAY 28th
Governor Grethen Whitmer has issued a new state of emergency executive order that will run until May 28th.
The Republican-controlled Michigan Legislature refused to extend the emergency and disaster declaration that was set to expire at midnight  last night. Under the Michigan Emergency Management Act, the governor may declare a state of emergency or state of disaster, which will allow her to activate applicable relief forces.
This order is NOT the same as the "Stay at Home"order that is still set, at least at this point, to expire on Friday, May 15th.
This morning, she extended the closure of bars, casinos and other public places through May 28. The order also bans dine-in service at restaurants.
GREAT WEEKEND WEATHER…BUT WAIT!
You've probably heard the old saying about Michigan weather. "If you don't like it, wait 10 minutes and it will change."
It's going to take a little longer than 10 minutes but once again Mother Nature is teasing the hell out of us…
The forecast for this weekend is some sunshine and temperatures near 70.
And then the shoe drops and we return to cooler temps next week, with frost and freezing temperatures not out of the question.
Here is a Facebook post from the National Weather Service in Grand Rapids…
WOULD YOU LIKE TO CONTINUE WORKING FROM HOME?
This time has been a great experiment for companies to test just how well working from home could operate.
The Chief Executive of Barclays has come to a conclusion that a lot of bosses might also be coming to -– that big offices might be a thing of the past.
After seeing how well people are working from home, companies might be less willing to deal with expensive office space in fancy skyscrapers, even when this situation is over.
NAKED GARDENING DAY
Just a heads up…
The weather is going to be beautiful on Saturday…with partly sunny skies in the afternoon and a high of 71 degrees.
That would be just perfect for celebrating "Naked Gardening Day"!
I might have to give it a try again!
Enjoy your Friday and the weekend. Remember the words of Rick Beckett: "Don't Drink and Drive. Don't Do It. Don't be an Idiot!" I will be on the air this afternoon — local and live — from 3-7 pm on 98.7 WFGR. At 4:30 pm, I'll have your next chance to win $1,000 Social Distance Dollars and also get registered to win the Grand Prize of $10,000! Listen for details.
If you have any comments on the above stories, please leave your remarks below…