The big Memorial Day Holiday Weekend is almost upon us. I think we are all ready for this. Here are today's "Random Thoughts".
THE NUMBERS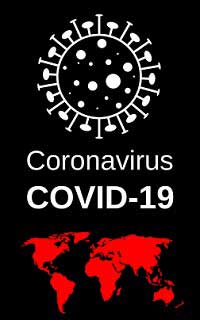 According to the website put together by the Michigan Department of Health and Human Services, as of Wednesday afternoon at 3 pm there are 53,510 confirmed cases of COVID-19 in the state of Michigan. That number jumped up by 501 in 24 hours.
Here in West Michigan, there are 3,145 confirmed cases in Kent County (up by 109), 632 in Ottawa (up by 16), 552 in Muskegon (up by 22), 195 in Allegan (up by 4), 129 in Ionia County (up by 5), 71 in Newaygo County (up by 8), 62 in Montcalm (up by 2), and 57 in Barry County (no change).
We have had a total of 5,129 deaths in our state due to COVID-19 (an increase of 69). We have had 62 deaths in Kent County (up by 2), 26 in Muskegon County (no change), 26 deaths in Ottawa County (no change), five deaths in Allegan County (no change), three deaths in Ionia County (no change), one death in Barry County (no change), and one death in Montcalm County (no change).
They are now also giving us the Cumulative Total of Recovered COVID-19 Cases. They will update this number every Saturday. As of May 15th, 28,234 have recovered from the virus.
There are now approximately 5 million confirmed cases of coronavirus worldwide with more than 333,000 deaths. In the U.S., there are more than 1.57 million confirmed cases and more than 94,000 deaths.
The latest we have on percentages from WDIV TV in Detroit: These results lag by a few days, but on Tuesday, May 19th, the results of 18,359 tests came back with 1,217 confirmed as positive. That's 6.6% of the tests that came back positive. The previous day, Monday, May 18th, 7.8% of the tests came back positive. That means we have seen a decrease of 1.2% in cases testing positive in just a day. Those numbers are down overall from the peak on April 4th of 41.8%.
Stay Home, Wash Your Hands, and Social Distance Yourself! Please stay healthy.
WHY WE CELEBRATE MEMORIAL DAY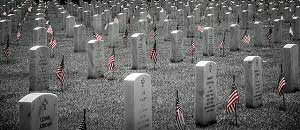 Memorial Day is a holiday to remember the service men and women who gave their lives for our country. It may be hard to believe, but according to a new survey, most Americans actually don't know that.
An online poll conducted by the University of Phoenix found that only 43% of Americans know the true meaning of Memorial Day.
28% thought Memorial Day was a day to honor all military veterans and didn't know the difference between Memorial Day and Veterans Day.
Also, only 46% knew that Memorial Day always falls on the last Monday on May, and 21% thought the holiday falls on the last Sunday in May.
Some bright spots from the survey: 78% say because their plans are different this year, they have an opportunity to be more reflective about the true meaning of the holiday. 87% of respondents said we should be doing more to honor both living veterans and those who died in service to the country.
MEMORIAL DAY TRAVEL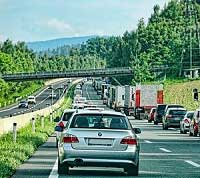 Memorial Day Weekend is typically a huge time for travel, but it seems we're not comfortable venturing out too far just yet.
A Harris poll revealed that 95% of respondents feel it's too soon to travel. And for the first time in 20 years, AAA isn't issuing its forecast of Memorial Day Weekend travel numbers. "Last year, 43 million Americans traveled for Memorial Day Weekend — the second-highest travel volume on record since AAA began tracking holiday travel volumes in 2000," said Paula Twidale, senior vice president, of AAA Travel. "With social distancing guidelines still in practice, this holiday weekend's travel volume is likely to set a record low."
Despite the plea from Governor Gretchen Whitmer, many in Michigan will be heading north, to areas where things have started to reopen. Rumor has it, she too, might be in northern Michigan.
BIRTHDAYS DURING THE CORONAVIRUS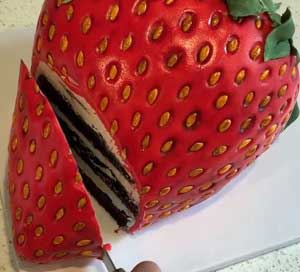 I know many — like me — who have had birthdays during this pandemic.
It really cut down on any type of birthday celebrations with family and friends.
If you had a birthday, or are celebrating a birthday — I found some cakes for you!
These things are incredible looking and I cringe every time the knife cuts into the cake…
https://www.facebook.com/iViralUSA/videos/179524126634402/
TODAY IS…
Today is Don't Fry Day!
Remember that sunscreen if you are going to be out in the sun.
A LOOK BACK
Back in 1992, a 66-year old Johnny Carson hosted the NBC late night TV show, "The Tonight Show", for the last time. He had been host for 30 years.
I was watching! I miss Johnny Carson.
Find out what else has happened on May 22nd.
WRAPPING UP
Have a FABULOUS Friday!
Remember the words of Rick Beckett: "Don't Drink and Drive. Don't Do It. Don't be an Idiot!"
Stay safe and healthy this holiday weekend.
I will be on the air this afternoon — local and live — from 3-7 pm on 98.7 WFGR! Plus this weekend, it's an Awesome 80s Party weekend. All of your favorite songs from the 80s all weekend long (even into Memorial Day!) I'll talk to this afternoon!
If you have any comments on the above stories, please leave your remarks below…