I hope everyone had a great holiday weekend. The weather was fantastic. Today could be the warmest day of 2020 so far.
Here are some "Random Thoughts" for Tuesday (that feels like a Monday).
THE NUMBERS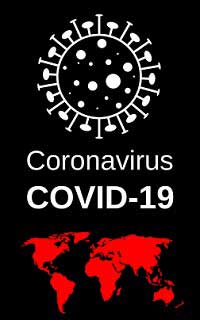 According to the website put together by the Michigan Department of Health and Human Services, as of Monday afternoon at 3 pm there are 54,881 confirmed cases of COVID-19 in the state of Michigan. That number jumped up by 202 in 24 hours.
Here in West Michigan, there are 3,385 confirmed cases in Kent County (up by 26), 709 in Ottawa (up by 13), 603 in Muskegon (up by 22), 210 in Allegan (up by 4), 143 in Ionia County (up by 5), 91 in Newaygo County (up by 8), 65 in Montcalm (up by 2), and 61 in Barry County (no change).
We have had a total of 5,240 deaths in our state due to COVID-19 (an increase of 12). We have had 68 deaths in Kent County (up by 1), 31 in Muskegon County (no change), 27 deaths in Ottawa County (up by 1), six deaths in Allegan County (no change), three deaths in Ionia County (no change), two deaths in Barry County (no change), and one death in Montcalm County (no change).
They are now also giving us the Cumulative Total of Recovered COVID-19 Cases. They will update this number every Saturday. As of May 22nd, 33,168 have recovered from the virus.
There are now more than 5.4 million confirmed cases of coronavirus worldwide and more than 346,000 deaths. In the U.S., there are more than 1.6 million confirmed cases and more than 98,000 deaths.
The latest we have on percentages from WDIV TV in Detroit: These results lag by a few days, but on Saturday, May 23rd, the results of 13,900 tests came back with 569 confirmed as positive. That's 4.1% of the tests that came back positive. The previous day, Friday, May 22nd, 4.2% of the tests came back positive. That means we have seen a decrease of .1% in cases testing positive in just a day. Those numbers are down overall from the peak on April 4th of 41.8%.
Stay Home, Wash Your Hands, and Social Distance Yourself! Please stay healthy.
STARTING TODAY
Governor Gretchen Whitmer's Executive Order last week allows all retail to reopen today, by appointment only. Auto Showrooms can also reopen, also by appointment only.
Fox 17 is reporting that Woodland Mall will not be opening up today. only Von Maur will open by appointment only, and it is limited to 10 people shopping inside the store at once.
Coming up on Friday, medical, dental, and veterinary procedures can all start back up.
The Governor is having a news conference at 3 pm today. We will she if she makes any additional changes.
My prediction is that the will close northern Michigan back down now that the holiday is over (and she's back from her cottage near Traverse City).
HOW IS BETTY WHITE DOING?
She's America's favorite! At 98 years old, we have to wonder just how Betty White is doing during the coronavirus pandemic.
According to her representive (talking to the "Today" show), Betty is "doing very well" and keeping busy in quarantine.
White's publicist said that no one is permitted inside the star's home except those who must. Helpers check in with her several times a week.
In an email, the publicist also added: "The virus is afraid of Betty!" Let's hope so.
She's the last "Golden Girl". We have to keep her safe.
Here is a clip from Betty when she was on "Saturday Night Live" back in 2010.
KEEP ME AWAY FROM THE MIRRORS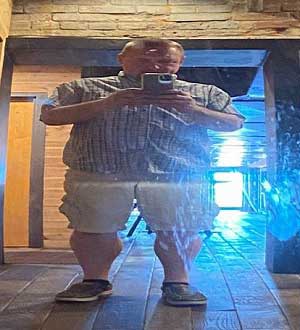 I walked by a mirror yesterday…
A mirror can tell a whole story. Apparently the gaining of the Covid 15 pounds is true!
Look at my calves though!
I think I will just stay away from mirrors for awhile!
TODAY IS…
Today is Paper Airplane Day!
I haven't made a paper airplane in years, but I'm going to make a point of getting out a sheet of paper and folding one today! You should do the same!
A LOOK BACK
On this date in 1959, the word "Frisbee" became a registered trademark of Wham-O.
Find out what else has happened on May 26th.
WRAPPING UP
Have a TERRIFCI Tuesday!
I will be on the air this afternoon — local and live — from 3-7 pm on 98.7 WFGR! I'll talk to this afternoon!
If you have any comments on the above stories, please leave your remarks below…