From time to time I will run into people who will ask me what I'm doing for work now that I'm not on the radio full time. And my answer: "Real Estate is my real job!"
I have a lot of other things going as well — like radio, web design and anything else that can keep me busy and make a buck!
I consider myself very fortunate in that I've never had a job I hated. Sure, I've liked some more than others, but if I have to have a "real" job, it might as well be something I enjoy doing! With real estate, it gives me the flexibility to do some of the other things I like doing as well.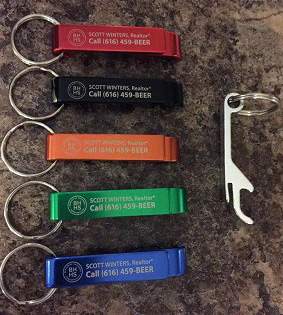 Over the years, I have never really been a "9 to 5" type of guy. In real estate that is even more true. I'm available all times, day and night, to meet with clients.  When asked what my hours are — I always respond "24/7"!
If you know of anyone that is looking to buy, or sell, a home, please send them my way. Having lived in west Michigan for most of my life, I get a great sense of satisfaction knowing that I have helped someone find the home of their dreams. Also, if you have someone out of the area that is looking for a realtor, let me know and I can refer them to a realtor in their area. In a day when customer service seems like a thing of the past…I strive to give the best possible customer service out there.
I'm always looking for "likes" on my Scott Winters Real Estate Facebook page. So, please, "like" my Facebook page and keep me in mind if you — or anyone you know — needs the services of a Realtor. I'll be waiting to hear from you!
My business phone number is (616) 459-2337
My email is scottwinters@grar.com
Oh, and by the way, if you see me out and about…be sure to ask for your very own FREE "Scott Winters, Realtor" bottle opener! I always have a few in my pocket to give away.
(OK, shameless self promotion is over. Now back to regular blogging!)