One of our frequent guests on the "Rick, Darla, and Scott Show" was Red Peters.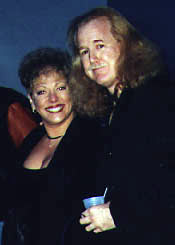 Red is from the Boston area. I didn't realize it at the time, but he has quite the musical background. He was once part of a band called Gross National Productions (or "GNP") as lead vocalist under the stage name "Matt Maverick." The band tour with groups like Tommy James, Sha Na Na, Badfinger, Spirit, Muddy Waters, John Lee Hooker, and Frank Zappa and The Mothers of Invention.
By the time we made the connection with Red in the early '90s he was doing his own solo act. We played "How's Your Whole…Family" on our show, from Red's "I Laughed… I Cried… I Fudged My Undies" CD. We also played a couple of other songs from that CD that you may remember…"A Ballad of a Dog name Stains", and "Blow Me". Red also did a Christmas song with the singing hamsters called "Holy Shit It's Christmas".
We had Red perform at our WGRD "The Three Wiseasses Xmas Party" back on December 19, 1996. (Wow! hard to believe that was 20 years ago!) Prior to that performance, Red stopped by the studio for an interview and performed a live version of "How's Your Whole…Family" for us.
Here is that recording…
Here is a YouTube video of Red's "Take it out at the Ballgame"
And here is "Holy Shit It's Christmas"…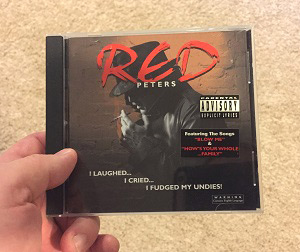 To learn more about Red, here is his official Red Peters Webpage.
And here is his Wikipedia page.
Photo: StreamMix