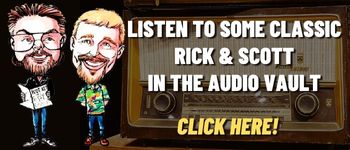 A quick look at Today in History, check out some Celebrity Birthdays, and find out what Days of the Year to celebrate.
TODAY IN HISTORY:
1846 – Elias Howe received a patent for the sewing machine.
1913 – The Lincoln Highway opened. It was the first paved coast-to-coast highway in the United States. The highway ran coast-to-coast from Times Square in New York, NY, west to Lincoln Park in San Francisco, CA, originally through 13 states: New York, New Jersey, Pennsylvania, Ohio, Indiana, Illinois, Iowa, Nebraska, Colorado, Wyoming, Utah, Nevada, and California.
1935 – "Popeye" was heard on NBC radio for the first time.
1942 – President Franklin Roosevelt mandated gasoline rationing as part of the U.S. wartime effort.
1953 – Swanson introduced the first "TV dinner."
1955 – The classic TV western "Gunsmoke" premiered on CBS.
1955 – Bert Parks began a 25 year career as host of the "Miss America Pageant".
1960 – Mickey Mantle hit his longest home run in Briggs/Tiger Stadium history.
1961 – Mickey Mantle hit his 400th home run to tie a major league baseball record.
1977 – "Mickey Finn" appeared in the comic pages for the last time.
1984 – The TV game show "Jeopardy" began it's daily syndication with Alex Trebek as the host. Trebek has hosted every episode except one — when he switched with Pat Sajak for April Fool's Day. It originally started as a daytime TV game show on NBC, with Art Fleming as the host, on March 30th, 1964.
1984 – The Federal Communications Commission changed a rule to allow broadcasters to own 12 AM and 12 FM radio stations. The previous limit was 7 of each.
1990 – The Hard Rock Café in Las Vegas, NV, opened.
1990 – The TV sitcom "The Fresh Prince of Bel-Air", debuted starring young rapper Will Smith.
1990 – Historic Ellis Island re-opened as the National Museum of Immigration.
1992 – Bud Selig became Major League Baseball's "acting" commissioner. (Six years later the post became official, and he remained in that position until January 2015.)
1993 – The TV show "Bill Nye the Science Guy" debuted.
1993 – Fox aired the very first episode of "The X Files", introducing us to  Federal Bureau of Investigation special agents Fox Mulder (David Duchovny), and Dana Scully (Gillian Anderson).
1994 – The PBS TV show "The Magic School Bus" premiered. The theme song, called "Ride on the Magic School Bus", was performed by Little Richard.
1998 – Singer Mac Davis received a star on the Hollywood Walk of Fame.
1998 – Northwest Airlines announced an agreement with pilots, ending a nearly two-week walkout.
2000 – Indiana University fired basketball coach Bobby Knight for what is called a pattern of unacceptable behavior.
2002 – Florida tested its new elections system. The test resulted in polling stations opening late and problems occurred with the touch screen voting machines.
2002 – The "September 11: Bearing Witness to History" exhibit opened at the Smithsonian's National Museum of American History.
2009 – The television drama "The Vampire Diaries" premiered on The CW.
BIRTHDAYS:
Greg Mullavey – 83 years old (1939) – Actor (Played Tom Hartman on TV's "Mary Hartman, Mary Hartman", "iCarly")
Tom Ligon – 82 years old (1940) – Actor ("Paint Your Wagon", "Jump", "Bang the Drum Slowly", TV's "The Young and the Restless", "Oz")
Danny Hutton – 80 years old (1942) – Vocalist (Three Dog Night)
José Feliciano – 77 years old (1945) – Singer
Judy Geeson – 74 years old (1948) – Actress ("To Sir With Love", TV's "Mad About You")
Barriemore Barlow – 73 years old (1949) – Drummer (Jethro Tull)
Joe Perry – 72 years old (1950) – Guitarist, vocalist (Aerosmith)
Amy Irving – 69 years old (1953) – Actress ("Carrie", "Yentl", "Deconstructing Harry")
Pat Mastelotto – 67 years old (1955) – Drummer (Mr. Mister)
Kate Burton – 65 years old (1957) – Actress ("Stay", "Swimfan", "Unfaithful")
Siobhan Fahey – 64 years old (1958) – Singer (Bananarama)
Colin Firth – 62 years old (1960) – Actor ("The King's Speech", "A Single Man", "Kingsman", "Magic in the Moonlight", "A Christmas Carol", "Mama Mia!", "Bridget Jones' Diary", "Shakespeare in Love", "Fever Pitch")
Guy Ritchie – 54 years old (1968) – Director ("Sherlock Holmes", "RocknRolla", "Snatch")
Adam Herz – 50 years old (1972) – Screenwriter and producer ("American Pie" movies). Raised in East Grand Rapids, MI.
Ryan Phillippe – 48 years old (1974) – Actor ("Cruel Intentions", "Crash", "Flags of Our Fathers", "The Lincoln Lawyer", TV's "Secrets and Lies")
Ben Wallace – 48 years old (1974) – Basketball player (Was best known for his first stint with the Detroit Pistons from 2000-2006, during which he was a four-time All-Star and four-time NBA Defensive Player of the Year. He later returned to the Pistons from 2009-2012)
TODAY IS:
International Drive Your Studebaker Day
For additional information check out websites like: www.on-this-day.com, www.born-today.com, www.famousbirthdays.com, www.daysoftheyear.com, and www.nationaldaycalendar.com.