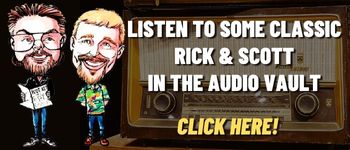 A quick look at Today in History, check out some Celebrity Birthdays, and find out what Days of the Year to celebrate.
TODAY IN HISTORY:
1609 – Explorer Henry Hudson sailed into New York harbor and discovered Manhattan Island and the Hudson River.
1776 – A Peace Conference was held between British General Howe and three representatives of the Continental Congress. The three representing the Continental Congress were John Adams, Ben Franklin, and Edward Rutledge). The conference was a failure and the American war for independence continued for seven years.
1777 – American forces, under General George Washington, were forced to retreat at the Battle of Brandywine Creek by British forces under William Howe. The Stars and Stripes (American flag) was carried for the first time in the battle.
1789 – Alexander Hamilton was appointed by President George Washington to be the first Secretary of the Treasury.
1883 – The mail chute was patented by James Cutler. The new device was first used in the Elwood Building in Rochester, NY.
1897 – A ten-week strike of coal workers in Pennsylvania, West Virginia, and Ohio came to an end. The workers won an eight-hour workday, semi-monthly pay, and company stores were abolished.
1903 – The first race at the Mikwaukee Mile in West Allis, WI was held. It is the oldest major speedway in the word.
1904 – The U.S. battleship Connecticut was launched in New York, NY.
1910 – In Hollywood, CA, the first commercially successful electric bus line opened.
1936 – Boulder Dam, in Nevada, was dedicated by President Franklin D. Roosevelt by turning on the dam's first hydroelectric generator. The dam is now called Hoover Dam.
1941 – In Arlington, VA, ground was broken for the construction of The Pentagon.
1952 – Dr. Charles Hufnagel successfully replaced a diseased aorta valve with an artificial valve made of plastic.
1954 – The Miss America beauty pageant made its network TV debut on ABC. Miss California, Lee Ann Meriwether, was the winner.
1959 – Congress passed a bill authorizing the creation of food stamps.
1962 – The Grand Rapids Historical Commission was organized in Grand Rapids, MI.
1964 – The TV show "Friday Night Fights" was seen for the last time.
1967 – TV's "The Carol Burnett Show" premiered on CBS.
1970 – The last episode of TV's "Get Smart" aired on CBS.
1971 – The animated "The Jackson Five" TV series debuted on ABC.
1974 – The TV show "Little House on the Prairie" made its television debut.
1974 – The St. Louis Cardinals and the New York Mets set a National League record when they played 25 innings. It was the second longest game in professional baseball history.
1977 – The Atari 2600 was released. It was originally sold as the Atari VCS. The system was discontinued on January 1, 1992.
1977 – David Bowie and Bing Crosby recorded a duet version of "The Little Drummer Boy." The song appeared on Crosby's "Merrie Olde Christmas" LP.
1982 – The Trident carrying submarine, the U.S.S. Michigan, was formally commissioned in Groton, CT.
1985 – Pete Rose, of the Cincinnati Reds, achieved hit number 4,192 to break the record held by Ty Cobb.
1985 – A U.S. satellite passed through the tail of the Giacobini-Zinner comet. It was the first on-the-spot sampling of a comet.
1987 – CBS television went black for six minutes after Dan Rather walked off the set of "The CBS Evening News". The anchorman was upset that a tennis tournament being carried by the network had ran late.
1997 – NASA's Mars Global Surveyor reached Mars.
1997 – John Lee Hooker received a star on the Hollywood Walk of Fame.
1998 – Independent counsel Kenneth Starr sent a report to Congress accusing President Bill Clinton of 11 possible impeachable offenses.
1999 – "The Wall Street Journal" reported that Bayer Corp. had quit putting a wad of cotton in their bottles of aspirin. Bayer had actually stopped the practice earlier in the year.
2001 – Two hijacked aircraft crash into the World Trade Center in New York, NY, while a third smashed into The Pentagon in Arlington County, VA, and a fourth into a field near Shanksville, PA, in a series of coordinated suicide attacks by 19 members of al-Qaeda. In total, 2,996 people were killed. (Read my blog about this awful day by clicking here.)
2012 – Terrorists attacked the U.S. consulate in Benghazi, Libya. Four Americans were brutally murdered and ten others were injured.
2019 – Severe Thunderstorms rolled through the Grand Rapids, MI area with damaging winds of 65-80 mph (locally 100 mph). The wind tore the roof of an apartment complex in the Belknap Lookout neighborhood. No tornado was reported.
BIRTHDAYS:
Earl Holliman – 94 years old (1928) – Actor (Played Police Sergeant Bill Crowley on TV's "Police Woman", "The Wide Country")
Brian DePalma – 82 years old (1940) – Director ("Mission: Impossible", "The Untouchables", "Wise Guys", "Body Double", "Carlito's Way", "Scarface", "Dressed to Kill", "Carrie")
Lola Falana – 80 years old (1942) – Actress, dancer, singer
Mickey Hart – 79 years old (1943) – Drummer (Grateful Dead)
Dennis Tufano – 76 years old (1946) – Singer (The Buckinghams)
Amy Madigan – 72 years old (1950) – Actress ("Twice in a Lifetime", "Field of Dreams", "Places in the Heart", "Uncle Buck")
Tommy Shaw – 69 years old (1953) – Guitarist, singer (Styx, Damn Yankees)
Jon Moss – 65 years old (1957) – Drummer (Culture Club)
Roxann Dawson – 64 years old (1958) – Actress (TV's "Star Trek: Voyager")
John Hawkes – 63 years old (1959) – Actor ("Winter's Bone", "Everest", "The Sessions", "The Perfect Storm", TV's "Deadwood", "Eastbound and Down")
Virginia Madsen – 61 years old (1961) – Actress ("Candyman", "The Hot Spot", "Sideways")
Kristy McNichol – 60 years old (1962) – Actress (Played Letitia "Buddy" Lawrence on TV's "Family", "Empty Nest", movie "Little Darlings")
Moby – 57 years old (1965) – Singer
Harry Connick Jr. – 55 years old (1967) – Singer, actor ("Dolphin Tale" 1 & 2, "P.S. I Love You", "Hope Floats", "Little Man Tate', judge on TV's "American Idol")
Taraji P. Henson – 52 years old (1970) – Actress ("The Curious Case of Benjamin Button", "Larry Crowne", "The Karate Kid", "Date Night", "Talk to Me", "Hustle & Flow", TV's "Person of Interest", "Boston Legal", "The Division", "Empire")
Laura Wright – 52 years old (1970) – Actress (TV's "Guiding Light", "General Hospital")
Jonny Buckland – 45 years old (1977) – Guitarist (Coldplay)
Ludacris – 45 years old (1977) – Rapper, actor ("Fast & Furious", "New Year's Eve", "Max Payne", "Crash")
TODAY IS:
National Day of Service and Remembrance
For additional information check out websites like: www.on-this-day.com, www.born-today.com, www.famousbirthdays.com, www.daysoftheyear.com, and www.nationaldaycalendar.com.