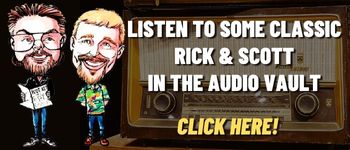 A quick look at Today in History, check out some Celebrity Birthdays, and find out what Days of the Year to celebrate.
TODAY IN HISTORY:
1873 – The first practical typewriter was sold to customers.
1911 – J. Clifford Turpin of the Wright Brothers' Exhibition Team performed the first airplane flight over the city of Grand Rapids, MI. The Model B aircraft had two seats — one for a pilot and one for a passenger.
1916 – Two women, Adelina and August Van Buren, finished the first successful transcontinental motorcycle tour to be attempted by women. They started in New York, NY on July 5, 1916.
1922 – The Episcopal Church removed the word "obey" from the bride's section of wedding vows.
1940 – Cave paintings were discovered in Lascaux, France. The paintings were 17,000 years old and were great examples of art from the Paleolithic period.
1953 – Senator John F. Kennedy married Jacqueline Lee Bouvier at St. Mary's Church in Newport, RI.
1954 – The TV show "Lassie" debuted on CBS. The last show aired on September 12, 1971.
1959 – The TV western series "Bonanza" debuted on NBC. It is the first regularly schedule TV program presented in color.
1963 – The last episode of "Leave it to Beaver" aired. The show debuted on October 4, 1957.
1964 – Canyonlands National Park was designated as a National Park.
1966 – The TV show "Family Affair" premiered on CBS.
1966 – "The Monkees" TV show premiered on NBC. The musical sitcom's opening episode, titled "Royal Flush," featured the songs "Last Train to Clarksville," "Take a Giant Step" and "This Just Doesn't Seem to Be My Day."
1970 – The cartoon "Josie and the Pussycats" debuted on CBS.
1972 – The "All in the Family" TV show spinoff, "Maude", starring Bea Arthur, debuted on CBS. It would run until April 22nd, 1978.
1981 – The Smurfs made their television debut.
1983 – Arnold Schwarzenegger became a U.S. citizen. He had emigrated from Austria 14 years prior.
1984 – Michael Jordan signed a seven-year contract to play basketball with the Chicago Bulls.
1991 – The Space Shuttle "Discovery" took off on a mission to deploy an observatory that was to study the Earth's ozone layer.
1992 – Dr. Mae Carol Jemison became the first African-American woman in space. She was the payload specialist aboard the Space Shuttle "Endeavor" STS-47. It marked the 50th shuttle mission. Also on board were Mission Specialist N. Jan Davis and Air Force Lieutenant Colonel Mark C. Lee. They were the first married couple to fly together in space. And, Mamoru Mohri became the first Japanese person to fly into space on that same mission.
1994 – A single-engine Cessna 150 airplane crashed against the White House's south lawn. It was flown by Frank Eugene Corder, who died in the crash.
2001 – President George W. Bush labeled the previous day's terrorist attacks "acts of war" and asked Congress for $20 billion to rebuild and recover.
2006 – The iTunes Music Store reached 1.5 billion songs and 45 million videos sold.
2009 – Steve Jobs announced that Apple's iTunes had 88% of the legal U.S. music download market.
2011 – The 9/11 Memorial Museum in New York, NY, opened to the public.
2013 – NASA confirmed that its Voyager 1 probe had become the first manmade object to enter interstellar space.
2017 – Little Caesars Arena in Detroit, MI opened.
BIRTHDAYS:
Linda Gray – 83 years old (1940) – Actress (TV's "Dallas", "Models Inc.")
Maria Muldaur – 80 years old (1943) – Singer ("Midnight at the Oasis")
Joe Pantoliano – 72 years old (1951) – Actor ("The Matrix", "Memento", "The Fugitive", "La Bamba", TV's "The Sopranos")
Gerry Beckley – 71 years old (1952) – Singer (America)
Neil Peart – 71 years old (1952) – Drummer (Rush)
Nina Blackwood – 68 years old (1955) – MTV VJ
Rachel Ward – 66 years old (1957) – Actress, director ("Against All Odds", "The Thornbirds")
Amy Yasbeck – 61 years old (1962) – Actress ("House II: The Second Story", "Pretty Woman", "Problem Child", "Problem Child 2", "The Mask", "Robin Hood: Men in Tights", "Dracula: Dead and Loving It", TV's "Wings")
Ben Folds – 57 years old (1966) – Singer, musician (Ben Folds Five)
Louis C.K. – 56 years old (1967) – Comedian, actor ("Trumbo", "American Hustle", "Blue Jasmine")
Ben McKenzie – 45 years old (1978) – Actor (TV's "The Flash," "The O.C.")
Ruben Studdard – 45 years old (1978) – Singer (Winner of the second season of TV's "American Idol")
Jennifer Hudson – 42 years old (1981) – Singer (A Top 10 finalist on TV's "American Idol" in 2004, movie "Dreamgirls")
Alfie Allen – 37 years old (1986) – Actor (Plays Theon Greyjoy on TV's "Games of Thrones")
Emmy Rossum – 37 years old (1986) – Singer, actress (TV's "Shameless", movies "Poseidon", "The Phantom of the Opera", "The Day After Tomorrow", "Mystic River")
TODAY IS:
National Chocolate Milkshake Day
National Just One Human Family
National Report Medicare Fraud Day
For additional information check out websites like: www.on-this-day.com, www.born-today.com, www.famousbirthdays.com, www.daysoftheyear.com, and www.nationaldaycalendar.com.