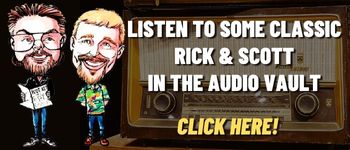 A quick look at Today in History, check out some Celebrity Birthdays, and find out what Days of the Year to celebrate.
TODAY IN HISTORY:
1620 – The Mayflower departed from Plymouth, England with 102 passengers on board. The ship arrived at Provincetown, MA, on November 21st and then at Plymouth, MA, on December 26th.
1630 – The Massachusetts village of Shawmut changed its name to Boston.
1782 – The Great Seal of the United States was used for the first time when it was impressed on document to negotiate a prisoner of war agreement with the British.
1840 – The term "O.K." was created when "The O.K. Club" was organized as a new Democratic political group. The initials stood for the birthplace of president Martin Van Buren, Old Kinderhook, New York.
1908 – The General Motors Company was founded by William Crapo "Billy" Durant in New Jersey. The company was formed by merging the Buick and Oldsmobile car companies.
1919 – The American Legion was incorporated.
1920 – A bomb in a horse wagon exploded in front of the J.P. Morgan building in New York, NY, killing 38 and injuring 400.
1924 – Grand Rapids, MI's first radio station signed on the air. It was WEBK, which would later become WOOD Radio.
1940 – President Theodore Roosevelt signed into law the Selective Training and Service Act, which set up the first peacetime military draft in U.S. history.
1955 – Play-Doh was introduced.
1959 – The first successful photocopier, the Xerox 914, was introduced in a demonstration on live television from New York, NY.
1960 – The U.S. and Canada began construction of the Sault Ste. Marie International Bridge.
1963 – The TV show "The Outer Limits" premiered on ABC.
1965 – The TV show "The Dean Martin Show" premiered on NBC.
1968 – The final episode of TV show "The Andy Griffith Show" aired on CBS.
1972 – The TV show "The Bob Newhart Show" premiered on CBS. It would run for 6 seasons.
1974 – President Gerald Ford announced a conditional amnesty program for draft-evaders and deserters during the Vietnam War.
1976 – The Episcopal Church formally approved women to be ordained as priests and bishops.
1984 – The TV show "Miami Vice" premiered.
1988 – Bobby McFerrin's "Don't Worry, Be Happy" became the first a cappella record to reach #1 on U.S. rock music charts.
1993 – The first episode of "Frasier" aired on TV. The series would run for 11 seasons and pick up a total of 37 Prime-time Emmy awards.
1994 – Exxon Corporation was ordered by federal jury to pay $5 billion in punitive damages to the people harmed by the Exxon Valdez spill in 1989.
1994 – The movie "Timecop" premiered in theaters.
1994 – Two astronauts from the Space Shuttle "Discovery" go on the first unthethered spacewalk in 10 years.
1996 – "Judge Judy" debuted on TV.
1998 – Universal paid $9 million for the rights to the Dr. Seuss classics "How the Grinch Stole Christmas" and "Oh, the Places You'll Go."
1998 – Meryl Streep received a star on the Hollywood Walk of Fame.
2004 – Hurricane Ivan made landfall in Gulf Shores, AL as a Category 3 hurricane.
2005 – Johnny Depp placed his handprint and footprints in cement at Hollywood's Grauman's Chinese Theater, in Hollywood, CA.
2007 – O.J. Simpson was arrested in Las Vegas, NV, for his involvement in the alleged armed robbery of sports memorabilia from a hotel room at the Palace Station Hotel and Casino.
BIRTHDAYS:
George Chakiris – 89 years old (1934) – Actor ("West Side Story")
Joe Butler – 82 years old (1941) – Drummer, vocalist (The Lovin' Spoonful)
Bernie Calvert – 81 years old (1942) – Guitarist, keyboardist (The Hollies)
Linda Henning – 79 years old (1944) – Actress (Played Betty Jo Bradley on TV's "Petticoat Junction")
Ron Blair – 75 years old (1948) – Bassist (Tom Petty & the Heartbreakers)
Kenney Jones – 75 years old (1948) – Drummer (Faces, The Who)
Susan Ruttan – 75 years old (1948) – Actress (TV's "L.A. Law")
Ed Begley Jr. – 74 years old (1949) – Actor, comedian (TV's "St. Elsewhere", movies "Best in Show", "A Mighty Wind")
Mickey Rourke – 71 years old (1952) – Actor ("The Wrestler", "Sin City", "Angel Heart", "Barfly", "9-1/2 Weeks", "Rumble Fish", "Diner")
Mark McEwen – 69 years old (1954) – Radio host, TV personality (TV's "CBS This Morning")
David Copperfield – 67 years old (1956) – Magician
Jennifer Tilly – 65 years old (1958) – Actress ("Bullets Over Broadway", "The Fabulous Baker Boys", "Liar Liar", "Bound", "Bride of Chucky")
Richard Marx – 60 years old (1963) – Singer
Molly Shannon – 59 years old (1964) – Comedian, actress (TV's "Saturday Night Live", movies "Superstar", "Year of the Dog")
Marc Anthony – 55 years old (1968) – Singer, actor
Amy Poehler – 52 years old (1971) – Comedian, Actress (TV's "Parks and Recreation", "Saturday Night Live", movies "Baby Mama", "Mr. Woodcock", "Blades of Glory", "Mean Girls")
Alexis Bledel – 42 years old (1981) – Actress (TV's "Gilmore Girls")
Madeline Zima – 38 years old (1985) – Actress (TV's "The Nanny")
Ian Harding – 37 years old (1986) – Actor (TV's "Pretty Little Liars")
Nick Jonas – 31 years old (1992) – Singer, actor (The Jonas Brothers)
TODAY IS:
Boys' and Girls' Club Day for Kids
International Coastal Cleanup Day
International Day for the Preservation of the Ozone Layer
International Eat an Apple Day
National Choose Your Chocolate Day
National Cinnamon-Raisin Bread Day
For additional information check out websites like: www.on-this-day.com, www.born-today.com, www.famousbirthdays.com, www.daysoftheyear.com, and www.nationaldaycalendar.com.