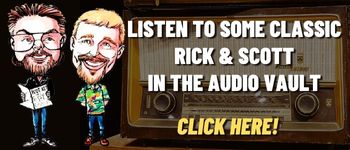 A quick look at Today in History, check out some Celebrity Birthdays, and find out what Days of the Year to celebrate.
TODAY IN HISTORY:
1787 – The Constitution of the United States of America was signed by delegates at the Constitutional Convention in Philadelphia, PA.
1796 – President George Washington's Farewell Address was read before the U.S. Congress.
1814 – Francis Scott Key finished his poem "Defence of Fort McHenry", which would later become the lyrics to "The Star Spangled Banner".
1872 – The sprinkler system was patented by Phillip W. Pratt.
1908 – The Wright Flyer, flown by Orville Wright, with Lieutenant Thomas Selfridge as a passenger, crashed, killing Selfridge. He became the first airplane fatality.
1911 – The first transcontinental airplane flight started. It took pilot C.P. Rogers 3 days, 10 hours to fly from New York, NY to Pasadena, CA.
1920 – The American Professional Football Association was formed in Canton, OH. It was the precursor to the National Football League.
1930 – Construction on Boulder Dam (now called Hoover Dam) began in Black Canyon, near Las Vegas, NV.
1931 – RCA Victor Records demonstrated the long-playing (LP), 33-1/3 RPM phonograph record.
1932 – Sir Malcolm Campbell set a speed record when he reached 276.27 mph over a half mile.
1937 – Abraham Lincoln's face was dedicated at Mt. Rushmore, in South Dakota.
1947 – James V. Forrestal, the first U.S. Secretary of Defense, was sworn into office.
1953 – Ernie Banks became the first black baseball player to wear a Chicago Cubs uniform. He retired in 1971 known as 'Mr. Cub'.
1953 – The Ochsner Foundation Hospital in New Orleans, LA, successfully separated Siamese twins. Carolyn Anne and Catherine Anne Mouton were connected at the waist when born.
1961 – The world's first retractable-dome stadium, the Civic Arena, opened in Pittsburgh, PA.
1961 – The Minnesota Vikings debuted as a new National Football League team.
1962 – U.S. space officials announced the selection of Neil A. Armstrong and eight others as new astronauts.
1963 – The television show "The Fugitive" premiered on ABC.
1964 – TV's "Bewitched" debut on ABC.
1965 – "The Smothers Brothers Show" premiered on CBS.
1965 – "Hogan's Heroes" premiered on CBS-TV.
1966 – "Mission Impossible" debuted on CBS.
1968 – The first episode of "Julia" debuted on NBC. On the TV series, Diahann Carroll portrayed a widowed nurse raising a young son.
1972 – The TV series "M*A*S*H" premiered on CBS and ran for 11 seasons.
1973 – Illinois becomes the first state to make Martin Luther King Junior's birthday a holiday.
1976 – NASA unveiled the first Space Shuttle, Enterprise, at ceremonies in Palmdale, CA.
1983 – Vanessa Williams (Miss New York) became the first black Miss America, a title she is later forced to resign after naked photos of her surfaced.
1983 – Johnny Bench, of the Cincinnati Reds, retired after 16 years as a catcher.
1984 – 9,706 immigrants became naturalized citizens when they were sworn in by Vice President George Bush in Miami, FL. It was the largest group to become U.S. citizens.
1984 – Gordon P. Getty was named the richest person in the United States His fortune was $4.1 billion.
1984 – Reggie Jackson hit his 500th career home run. It was exactly 17 years from the day he hit his first major league home run.
1988 – The cartoon "Garfield & Friends" premiered on television.
1991 – The TV show "Home Improvement" debuted on ABC. It ran for 8 years. The series launched Tim Allen's acting career.
1992 – "The Cosby Show" aired for the last time on NBC.
1994 – Heather Whitestone of Alabama was crowned Miss America and became first deaf woman to win the title.
2001 – Wall Street trading resumed for the first time since the September 11th terrorist attacks. It was the longest shutdown since the Depression. The Dow lost 684.81 points — its worst-ever one-day point drop.
2010 – The soap opera "As the World Turns" ended its 54-year run.
2011 – The Occupy Wall Street movement began in Zuccotti Park in New York, NY.
2013 – The video game "Grand Theft Auto V" earned more than half a billion dollars on its first day of release.
2014 – The Dow Jones Industrial Average closed at an all time high of 17,156.
BIRTHDAYS:
Pat Crowley – 90 years old (1933) – Actress (TV's "Please Don't Eat the Daisies", "Dynasty", movie "61")
David Souter – 84 years old (1939) – Supreme Court Justice (retired in 2009)
Fee Waybill – 73 years old (1950) – Singer (The Tubes)
Cassandra "Elvira" Peterson – 72 years old (1951) – Ghoulish and sexy TV hostess-actress
Rita Rudner – 70 years old (1953) – Comedian, actress
Baz Luhrmann – 61 years old (1962) – Director ("Moulin Rouge", "Strictly Ballroom", "Romeo + Juliet", "The Great Gatsby")
Kyle Chandler – 58 years old (1965) – Actor (TV's "Early Edition", "Friday Night Lights", movies "King Kong", "Super 8", "Argo", "The Wolf of Wall Street", Netflix's "Bloodline")
Malik Yoba – 56 years old (1967) – Actor (TV's "New York Undercover")
Matthew Settle – 54 years old (1969) – Actor (TV's "Band of Brothers, "Gossip Girl")
Jimmie Johnson – 48 years old (1975) – Nascar driver
TODAY IS:
International Country Music Day
National Monte Cristo Sandwich Day
National Professional House Cleaners Day
National Table Shuffleboard Day
For additional information check out websites like: www.on-this-day.com, www.born-today.com, www.famousbirthdays.com, www.daysoftheyear.com, and www.nationaldaycalendar.com.