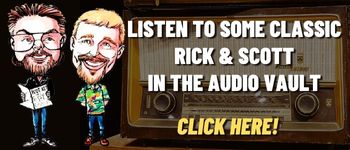 A quick look at Today in History, check out some Celebrity Birthdays, and find out what Days of the Year to celebrate.
TODAY IN HISTORY:
1778 – The Continental Congress passed the first United States federal budget.
1796 – President George Washington's farewell address was published across America as an open letter to the public.
1844 – While surveying Michigan's Upper Peninsula, William Austin Burt accidentally discovered iron ore when his compass failed near Negaunee.
1876 – Melville R. Bissell patented the carpet sweeper. (The Bissell headquarters is in Grand Rapids, MI.)
1881 – President James A. Garfield died of wounds suffered in a July 2nd shooting. Vice President Chester A. Arthur became President upon Garfield's death.
1928 – Mickey Mouse made his screen debut in the film "Steamboat Willie".
1942 – The first advertisement to announce Little Golden Books appeared in Publishers Weekly.
1965 – The television show "I Dream of Jeannie" premiered on NBC.
1970 – The TV show "The Mary Tyler Moore Show" debuted on CBS.
1982 – Scott Fahlman became the first person to use 🙂 and 🙁 on the Carnegie Mellon University Bulletin Board System.
1983 – The nightly, syndicated version of the TV game show "Wheel of Fortune" debuted.
1985 – Tipper Gore and other political wives form the Parents Music Resource Center as Frank Zappa and other musicians testified at U.S. Congressional hearings on obscenity in rock music.
1986 – U.S. health officials announced that AZT, though an experimental drug, would be made available to AIDS patients.
1989 – The TV show "Doogie Howser, M.D." aired for the first time.
1994 – The TV show "ER" debuted.
1995 – The U.S. Senate passed the welfare overhaul bill.
1995 – The Unabomber's manifesto was published by The New York Times and Washington Post.
2005 – The TV show "How I Met Your Mother" debuted.
2007 – The TV show "Kitchen Nightmares", with Gordon Ramsay, debuted on TV in the United States.
2010 – The leaking oil well in the Deepwater Horizon oil spill was sealed. It began on April 20th, 2010. The U.S. government estimated the total discharge at 4.9 million barrels of oil.
2010 – The HBO crime drama series "Boardwalk Empire" debuted.
2011 – The TV show "2 Broke Girls" premiered on CBS. It ran for 6 years.
2014 – The Apple iPhone 6 went on sale.
BIRTHDAYS:
David McCallum – 89 years old (1933) – Actor (TV's "The Man From U.N.C.L.E.", "NCIS")
Bill Medley – 82 years old (1940) – Singer (The Righteous Brothers)
Freda Payne – 80 years old (1942) – Singer ("Band of Gold"). Born in Detroit, MI.
Joe Morgan – 79 years old (1943) – Baseball player, sportscaster
Randolph Mantooth – 77 years old (1945) – Actor, writer, producer (Played paramedic John Gage on TV's "Emergency!", "Loving")
Lol Creme – 75 years old (1947) – Guitarist, bassist, keyboardist (10cc, Godley & Creme)
Jeremy Irons – 74 years old (1948) – Actor ("Reversal of Fortune")
Twiggy (Leslie Hornby Lawson) – 73 years old (1949) – Model, Actress
Joan Lunden – 72 years old (1950) – TV personality (TV's "Good Morning America", "Today")
Rex Smith – 67 years old (1955) – Actor (TV's "Street Hawk")
Kevin Hooks – 64 years old (1958) – Actor ("Aaron Loves Angela", "Sounder", TV's "The White Shadow")
Cheri Oteri – 60 years old (1962) – Actress, comedian (TV's "Saturday Night Live")
Kim Richards – 58 years old (1964) – Actress (TV's "Nanny & the Professor", "Hello, Larry", "Real Housewives of Beverly Hills", movies "Tuff Turf", "Escape to Witch Mountain")
Trisha Yearwood – 58 years old (1964) – Country singer
Soledad O'Brien – 56 years old (1966) – TV host and journalist
Jimmy Fallon – 48 years old (1974) – Talk show host, comedian (TV's "Saturday Night Live", "Late Night", "The Tonight Show")
Alison Sweeney – 46 years old (1976) – Actress, TV Host (TV's "Days of Our Lives", "The Biggest Loser")
Columbus Short – 40 years old (1982) – Actor ("Death at a Funeral", "Quarantine", "Stomp the Yard")
Danielle Panabaker – 35 years old (1987) – Actress ("The Crazies", "Friday the 13th", TV's "The Flash", "Shark")
Katrina Bowden – 34 years old (1988) – Actress (TV's "30 Rock", "Public Morals")
TODAY IS:
National Butterscotch Pudding Day
For additional information check out websites like: www.on-this-day.com, www.born-today.com, www.famousbirthdays.com, www.daysoftheyear.com, and www.nationaldaycalendar.com.