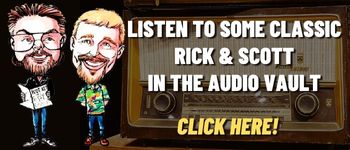 A quick look at Today in History, check out some Celebrity Birthdays, and find out what Days of the Year to celebrate.
TODAY IN HISTORY:
1806 – Lewis and Clark returned to St. Louis, MO, after exploring the Pacific Northwest of the United States.
1845 – The first baseball team in the United States, The Knickerbocker Base Ball Club of New York, was formed by Alexander Joy Cartwright.
1846 – The planet Neptune was discovered by astronomer Johann Gottfried Galle.
1875 – Billy the Kid was arrested for the first time for stealing a basket of laundry. He broke out of jail and later had a rap sheet that included 21 murders
1889 – Nintendo Koppai (it later become Nintendo Company, LTD) was founded. At the time they weren't making video games (obviously), but instead they produced the playing card game Hanafuda.
1911 – Pilot Earle Ovington made the first official airmail delivery in American under the authority of the United States Post Office Department.
1930 – Flashbulbs were patented by Johannes Ostermeier.
1934 – The first ever Detroit Lions game was played at the University of Detroit Stadium. (They won!) The team had just moved to Detroit, MI from Portsmouth, OH, where they were called the Spartans.
1951 – The first transcontinental telecast was broadcast to the west coast. The show, "Crusade for Freedom", was broadcast by CBS from New York, NY.
1962 – The animated TV series "The Jetsons" premiered on ABC. It was the first color television program to be carried on the network.
1969 – The movie "Butch Cassidy and the Sundance Kid" premiered in theaters. The film was based loosely on fact. The movie tells the story of Wild West outlaws Robert LeRoy Parker, known as Butch Cassidy (played by Paul Newman), and his partner Harry Longabaugh, the "Sundance Kid" (played by Robert Redford),
1992 – The TV show "Mad About You", starring Paul Reiser and Helen Hunt, debuted.
1994 – The movie "The Shawshank Redemption" premiered in theaters.
1998 – Jamie Lee Curtis received a star on the Hollywood Walk of Fame.
1999 – Siegfried & Roy received a star on the Hollywood Walk of Fame.
1999 – NASA announced that it had lost contact with the Mars Climate Orbiter.
2002 – The first public version of the web browser Mozilla Firefox ("Phoenix 0.1") was released.
2009 – The TV show "Modern Family" debuted on ABC. It remained on the air for 11 seasons.
2019 – Walmart.com started selling Pumpkin Spice Spam. Two 12 ounce cans cost $8.98.
BIRTHDAYS:
Julio Iglesias – 79 years old (1943) – Singer
Paul Petersen – 77 years old (1945) – Actor, Singer (Played Jeff Stone on "The Donna Reed Show", songs "She Can't Find Her Keys", "My Dad")
Mary Kay Place – 75 years old (1947) – Actress (TV's "Mary Hartman, Mary Hartman", "Big Love", movie "Sweet Home Alabama")
Neal Smith – 75 years old (1947) – Drummer (Alice Cooper, Bouchard, Dunaway & Smith)
Bruce Springsteen – 73 years old (1949) – Musician (1999 Rock and Roll Hall of Fame inductee)
Jason Alexander – 63 years old (1959) – Actor (TV's "Seinfeld", "Listen Up", "Bob Patterson", "E/R", movies "Shallow Hal", "The Adventures of Rocky and Bullwinkle")
Chi McBride – 61 years old (1961) – Actor (TV's "Pushing Daisies", "Boston Public", "Hawaii Five-0" movies "The Terminal", "I Robot")
Ani DiFranco – 52 years old (1970) – Singer
Anthony Mackie – 44 years old (1978) – Actor ("The Hurt Locker", "Reel Steel", "Million Dollar Baby", "Pain and Gain")
Aubrey Dollar – 42 years old (1980) – Actress (TV's "Women's Murder Club", "Point Pleasant")
Skylar Astin – 35 years old (1987) – Actor ("Pitch Perfect" 1 & 2)
TODAY IS:
International Day of Sign Languages
National Gay Men's HIV/AIDS Awareness Day
National Great American Pot Pie Day
For additional information check out websites like: www.on-this-day.com, www.born-today.com, www.famousbirthdays.com, www.daysoftheyear.com, and www.nationaldaycalendar.com.