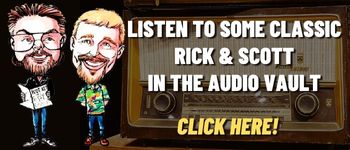 A quick look at Today in History, check out some Celebrity Birthdays, and find out what Days of the Year to celebrate.
TODAY IN HISTORY:
1830 – Stephen Simmons was the last person to be executed in Michigan. He was hung for killing his wife.
1869 – Thousands of businessmen were financially ruined after a panic on Wall Street. The panic was caused by an attempt to corner the gold market by Jay Gould and James Fisk.
1906 – President Theodore Roosevelt proclaimed Devils Tower in Wyoming as the nation's first National Monument.
1914 – The Grand Rapids Press set up an electronic scoreboard to show play by play action of the 1914 World Series.
1929 – The first all-instrument flight took place in New York, NY when Lt. James H. Doolittle guided a Consolidated NY2 Biplane over Mitchell Field.
1934 – Babe Ruth played his last game as a New York Yankee player.
1948 – The Honda Motor Company was founded.
1955 – President Dwight Eisenhower suffered a heart attack while on vacation in Denver, CO.
1957 – President Dwight Eisenhower sent federal troops to Little Rock, AR, to enforce school integration.
1960 – The first nuclear powered aircraft carrier was launched. The USS Enterprise set out from Newport News, VA.
1961 – The animated TV show "The Bullwinkle Show" premiered in prime time on NBC. The show was originally on ABC in the afternoon as "Rocky and His Friends."
1964 – The TV show "The Munsters" started haunting CBS.
1968 – The TV News Magazine "60 Minutes" debuted on CBS.
1968 – "The Mod Squad" premiered on ABC-TV.
1976 – Newspaper heiress Patricia Hearst was sentenced to seven years in prison for her role in a 1974 bank robbery. An executive clemency order from President Jimmy Carter sets her free after 22 months.
1977 – The TV show "The Love Boat" debuted on ABC. The theme song was sung by Jack Jones and was written by Paul Williams and Charles Fox.
1979 – CompuServe launched the first consumer internet service, which features the first public electronic mail service (e-mail).
1988 – James Brown was arrested in Georgia after a two state car chase.
1988 – Bobby McFerrin's song "Don't Worry, Be Happy" became the first a cappella song to hit #1 on the Billboard Hot 100 chart.
1991 – The band Nirvana released their album "Nevermind".
1992 – The Sci-Fi Channel (now just Syfy) was launched.
1993 – The movie "Dazed and Confused", starring Ben Affleck and Matthew McConaughey, premiered in theaters.
1994 – The TV show "Boy Meets World" premiered.
1998 – The U.S. Federal Reserve released into circulation $2 billion in new harder-to-counterfeit $20 bills.
2003 – Anthony Hopkins received a star on the Hollywood Walk of Fame.
2005 – Hurricane Rita made landfall in the United States, devastating portions of southwestern Louisiana and extreme southeastern Texas.
2007 – The TV show "The Big Bang Theory" debuted.
2014 – The Mars Orbiter Mission made India the first Asian nation to reach Mars orbit, and the first nation in the world to do so in its first attempt.
2023 – NASA's OSIRIS-REx capsule containing samples from the asteroid 101955 Bennu successfully landed back on Earth
BIRTHDAYS:
"Mean" Joe Green – 77 years old (1946) – Football player
Gordon Clapp – 75 years old (1948) – Actor (TV's "NYPD Blue")
Kevin Sorbo – 65 years old (1958) – Actor (TV's "Hercules", movies "Meet the Spartans", "Kull the Conqueror", "Soul Surfer")
Nia Vardalos – 61 years old (1962) – Actress ("My Big Fat Greek Wedding", "My Life in Ruins", "Connie and Carla")
Megan Ward – 54 years old (1969) – Actress (TV's "General Hospital", "Party of Five", "Blue Skies", "Boomtown")
Eloise Mumford – 37 years old (1986) – Actress ("Fifty Shades of Grey")
Kyle Sullivan – 35 years old (1988) – Actor (TV's "All That", "The War at Home")
TODAY IS:
Gold Star Mother's and Family Day
For additional information check out websites like: www.on-this-day.com, www.born-today.com, www.famousbirthdays.com, www.daysoftheyear.com, and www.nationaldaycalendar.com.